Disney Dreamlight Valley Characters is the new Animal Crossing for Disney and Pixar fans! The game, which is yet to launch officially, already has gamers in a chokehold because of its unique gameplay and storyline. A large number of famous characters are in the game. And they all have different powers. As a player, you have to navigate the land and look for a way to restore peace to it. The famous Disney villains are also part of the game! The following guide contains a complete guide for the Disney Dreamlight Valley character. So, before you start playing the game, make sure that you give it a read! 
Disney Dreamlight Valley characters: A Complete Guide
What exactly is Dreamlight Valley? Well, it used to be a land of Pixar and Disney characters. Where all of them lived in harmony, but all of this was ruined one day after the Forgetting happened. Due to this, the inhabitants retreated to their homes as they had no other choice. So, as a player, it will be your duty to restore peace and order in the land. And for this, you'll have to understand the deep lore of the game. 
Is Disney Dreamlight Valley Multiplayer?
Gungrave G.O.R.E Will Premiere in 2022
You'll be free to interact with these characters in any way that seems suitable to you. This interaction will improve your friendship with them and consequently help you in levelling up. And once you reach certain levels of friendships with the characters, you'll unlock more achievements. The developers have categorized these characters based on their IPs. which are as follows:
The Sword in the Stone 

WALL-E 

Moana 

Ratatouille 

The Little Mermaid 

Frozen 

Tangled

Mickey & Friends
Before we begin to tell you about the characters, keep in mind that they all have their own lists of gifts that they like. And these lists keep altering. The levels also keep increasing once your friendship with the characters becomes better and better.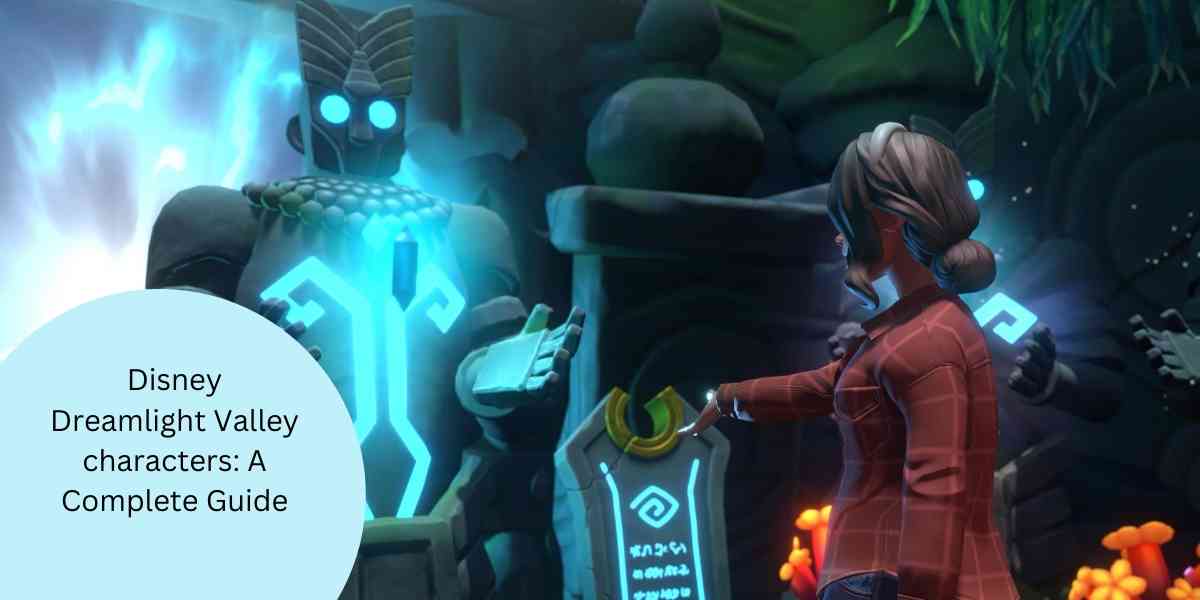 From the Sword in the Stone universe, we have Merlin. And he'll be with you from the start of the game. According to the official details, Merlin will greet you once you begin with Dreamlight Valley. The list of his preferred gifts keeps changing. But these are some primary gifts that he likes; Dream Shards, Candy, Blue Falling Penstemon, Empty Vial, Crudites, and Blue Hydrangea. 
What is Hogwarts Legacy release date and platforms?
Everything That You Need To Know About Genshin Impact Candace
From the Moana universe, we have Maui and, of course, Moana. To unlock her, you'll have to open the castle door once you enter her realm. And to improve your friendship with her, you'll have to build a house for her. And also complete missions. Her favourite gifts include; Seafood Pie, Tilapia, Pink Houseleek, Apple Pie, Squid, and Purple Marsh Milkweed. Maui is also unlocked once you open the castle's door in Moana's realm. You have to build a house for Maui as well. He loves the following gifts; Aurora's Cake, Perch, Cucumber, Sweet Slush, and Leek. 
From the Ratatouille Universe, we have Remy! And he is the only character from that Universe. It's the same procedure to unlock him. You need to open the door in his realm. Similar to the movie, he owns a restaurant in the Valley as well. And the mission will be to help him in cooking and consequently getting his restaurant back. His gifts are mostly the food that he loves; Basil, a Large Seafood Platter, Birthday Cake, Tomato, Creamy, Garlic Scallops, Simple Fried Perch, Carrot, Tuna Burger, and Zucchini.
From the Little Mermaid Universe, we have Ariel and Ursula. To reach Ursula, you'll have to unlock the Dazzle Beach biome. The process of getting to her is a bit complicated. First, you'll have to find the missing orb hidden in another cave. Then after finding it, put it back into the Pillar of Power. Consequently, you'll reach her cave. Her favourite items that you can give to her as gifts include; Shake, Purple Bell Flower, and Gazpacho. To unlock Ariel, you'll participate in The Mysterious Wreck quest. In this quest, you'll repair the raft on the beach. Her favourite gifts include; Shiny Citrine, Gazpacho, and Red Nasturtium.
'Dead Space' remake to launch in early 2023
From the Frozen Universe, we have Kristoff and two more characters. But for the time being, we only know details about Kristoff. To get to him, you'll unlock the Forest of Valor biome. You'll find him next to the mysterious portal where Donald Duck was last seen. To improve your friendship with him, you can give the following gifts to the character; Porridge, Iron Ore, Cucumber, Fiber, Vegetarian Taco, Asparagus, Sugarcane, Fish Tacos, and Dark Wood. 
From the Tangled Universe, we have Mother Gothel. You'll find her inside the big tree famous for Black Magic. You'll unlock Mother Gothel after clearing the vines that lead to the Glade of Trust Biome. Her preferences include; Eggplant, Purée, Yellow Bromeliad, Cocoa Bean, Kappa Maki, and Orange Nasturtium. 
If you're concerned about the Dreamlight Valley multiplayer option, we got you covered! The Studio has confirmed that there is no multiplayer option so far in the Early Access version. But once the game launches properly, they will start working on introducing multiplayer as well. However, for now, you can not play online with your friends or strangers. But hopefully, we'll get the option soon. 
So, that was everything you needed to know about Disney Dreamlight Valley characters. There might be a few more characters that the Studio has not yet introduced. So, wait until the full version of the game comes out. For more such updates, don't forget to bookmark this page!