Even though we are not getting any sort of media content from the Harry Potter Universe, we are getting a video game out of it! Hogwarts Legacy is from the timeline before Harry Potter was born. It will give a different outlook of the Wizard World to the fans. The game has been anticipated for quite some time now. But we have finally received major updates regarding it! Continue reading to read about the Hogwarts Legacy release date and much more. 
The game was originally announced way back in 2020. Due to the sudden outbreak of the pandemic, production had to suffer. Thus the game has faced a lot of delays since then. But now that the situation has gotten much better, things are moving at a faster rate! Although the developers keep pushing back the release dates, we have received a handful of trailers and videos which give us an idea of what to expect from Hogwarts Legacy. 
It is set in the 1800s. So, obviously, you won't be able to encounter the great trio. But you'll get a shot at enjoying everything else. You'll meet a completely new band of characters. The characters and other details about the game were made public at the Gamescom event on 23rd August 2022. 
Everything That You Need To Know About Genshin Impact Candace
'Dead Space' remake to launch in early 2023
What is the Hogwarts Legacy release date? On which platforms will it release? 
According to Warner Bros, the game had to come out in the Holiday season of 2022. But unfortunately, the developers have delayed it further. Hogwarts Legacy release date is now 10th February 2023. This is the third time that they have delayed the game's launch. But hopefully, we'll get to play it in February.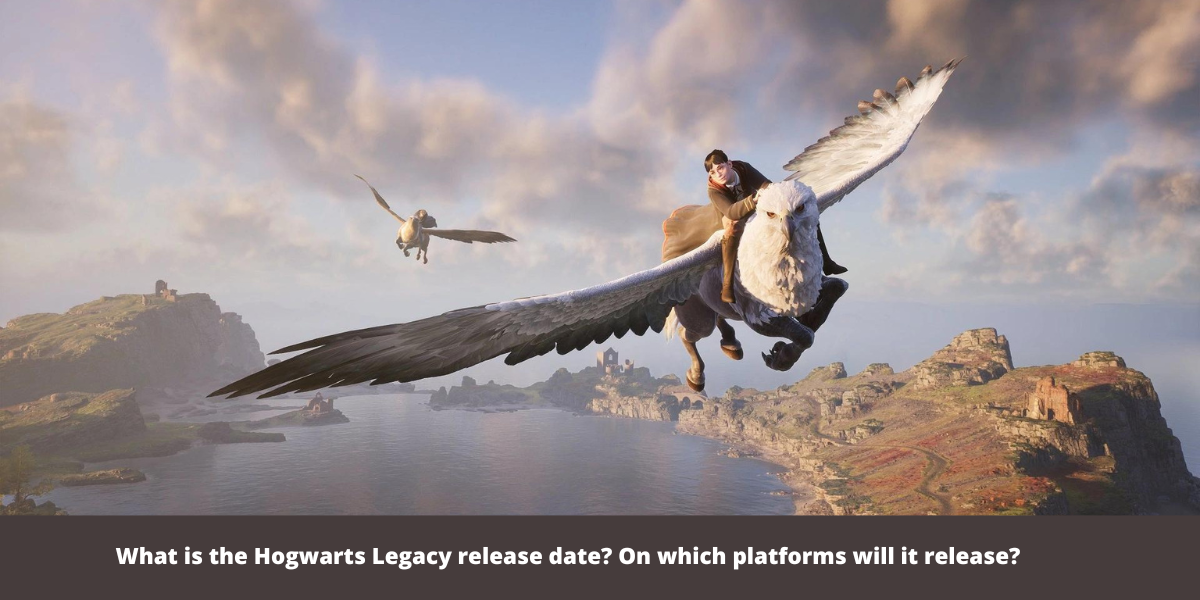 It will be available on the following platforms; PS5, PS4, Xbox Series XS, Xbox One, and PC. Sometime later, it will also make its way to Nintendo Switch. But Switch users will have to remain patient. 
Other details about Hogwarts Legacy
The official trailer's premiere took place at the Gamescom event. It showed the young Slytherin Sebastian Sallow. The 14 minutes long gameplay for the game came out a while ago. 
GTA 6 Will Have At Least 4 Cities & It Will Be 500 Hours Long
Sea of Thieves Season 6 Adds three new achievements
Despite all this, the developers haven't revealed anything in detail about its setting. The only concrete detail, for now, is its time period. You'll get to play it through your own custom student. It will be set inside Hogwarts. Of course, as a student, you will be able to explore other adjoining areas like Forbidden Forest as well. The main focus will be on the goblin rebellion that will spread chaos in the magical world, thus disturbing the magical order. Other famous locations which we got to see in the original movies or read in the books will also be part of the game's gameplay. 
The gameplay will help you in figuring out the RPG mechanics. The characters seem to be quite realistic, which just added to the uniqueness of the game. As a player, you'll first get to choose one of the 4 houses that Hogwarts offers. Yes, you heard it right! Sorting Hat will not decide your fate. Moreover, you'll be free to switch your house at any given time. You will have to fight against the enemies. The enemies will be witches and wizards, which aim to destroy the normal magical order. As it is an RPG, of course, there will be levels in the game, which means that to level up, you must perform well. The missions will be your focus. 
There will be a Sorting Hat ceremony as well. And your player will be a 5th-year student. You'll have complete liberty in customizing it as per your needs. There will be different classes for each subject. 
Rocket League gets animated in Season 6 – Release Date, Cars, Trailer and Details
As you will have free access to brewing your potions, you can use this ability to master your combat. There will be classes as well for students you can take advantage of by learning the best tricks and strategizing well. This will assist you in achieving your goal faster and in an easier way. Amidst all this process, you will get the chance to befriend your fellow students on campus. The world of Hogwarts will definitely change with more seasons. So, make sure that you make the best of the upcoming version, which will soon make its way to you in February of 2022. Don't forget to bookmark this page for more updates on the matter!