Love & Death is a limited series that will give the viewers the pleasure of a true-crime saga. The series will recounter the gruesome murder of Betty Gore by her friend and neighbour Candy Montgomery. It is based on Evidence of Love: A True Story of Passion and Death in the Suburbs by John Bloom and Jim Atkinson and a few articles from the Texas Monthly.
So if you are a crime genre fan looking to start a new series, then Love & Death is the series for you. Keep reading to learn more about it. 
Love & Death Release Date 
Love & Death will drop on April 27, 2023, on HBO Max. Although, only the first three episodes will be out on April 27, and the rest will be released every week till May 25. This weekly release is now a typical schedule for many streaming platforms, including HBO Max. Love & Death is a mini-series that will house six episodes in total.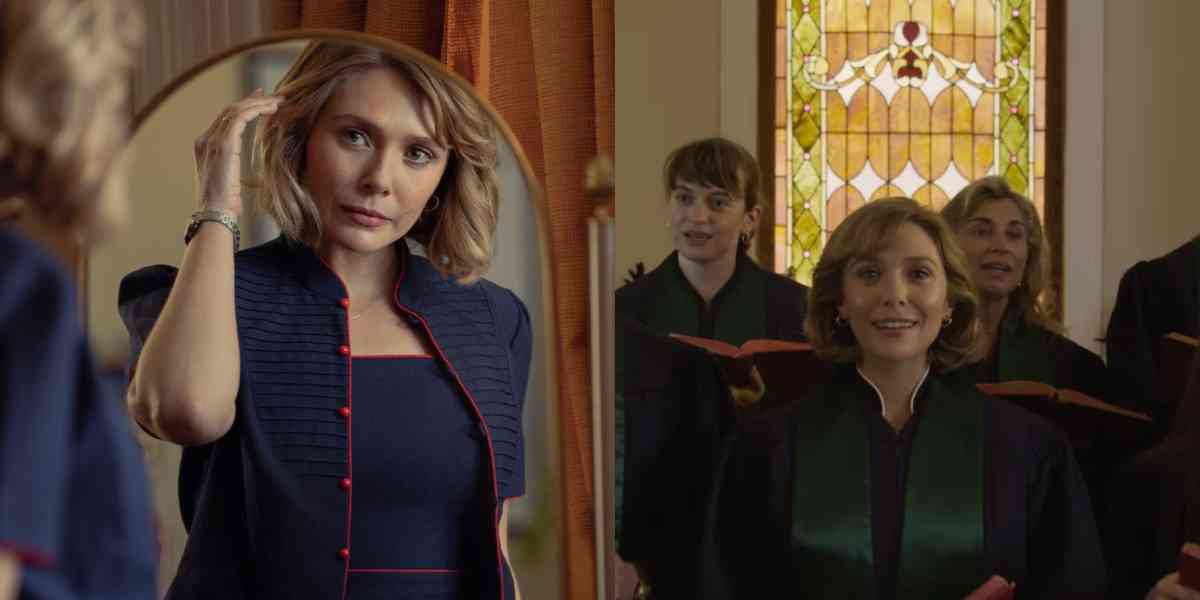 Love & Death Cast And Crew 
David E. Kelley, who has previously worked in Big Little Lies, is the creator and writer of Love & Death. Additionally, he is also the executive producer. The other executive producers of the shows are Blossom Films, Texas Monthly, Helen Verno, Matthew Tinker and Michael Klick. Leslie Linka Glatter has directed five episodes in total for the series. Lionsgate is the co-producer of the series.
Related: The Whale: Exact Release Date, Cast, Plot and Everything Official We Know So Far
Moreover, you will see the following actors and actresses in Love & Death:
Elizabeth Olsen as Candy Montgomery 

Olivia Grace Applegate as Carol Crowder 

Jesse Plemons as Allan Gore 

Fabiola Andujar as Mary Adams 

Patrick Fugit as Pat Montgomery 

Kira Pozehl as Elaine Williams 

Ryan Murphy as Collins County Sheriff 

Harper Heath as Alisa Gore

Amelie Dallimore as Jenny Montgomery

Bonnie Gayle Sparks as Jo Ann Garlington 

Sara Burke as Barbara Green 

Jennie Page as Betty Huffhines 
Love & Death The Plot 
The plot of Love & Death is not a secret because real-life events have inspired it. You already know that it is a murder story of Betty, who Candy killed. It is because Candy was having an affair with Betty's husband, Alan. 
Related: What We Do In The Shadows Season 5 Potential Release Cast and Trailer
Interestingly, Candy and Betty were friends and lived across from each other. Soon, Candy starts developing feelings for Allan, Betty's husband and then starts an extramarital affair. 
As Allan and Candy came closer, the friendship between Betty and Candy turned bitter. On June 13, 1980, the neighbours found Betty dead. Also, during this time, Alan was out on a business trip. Betty had been stabbed 41 times with a wood-splitting axe! Furthermore, Candy was last seen with Betty. Therefore she was an easy and primary suspect in the murder. 
The court summoned her for the same. However, the verdict was in Candy's favour, and she was declared not guilty. She said that Betty came to know about her affair with Allan. Consequently, Betty tried to attack Candy, and then she had to kill her in self-defence. She also underwent a polygraph test that indicated that she was speaking the truth. 
Society criticized the verdict on a massive scale. As Montgomery exited the court after the ruling, the crowd outside started chanting, "Murderer." 
Is There A Trailer?
On March 12, HBO Max released a full-length trailer for the series. The trailer primarily focuses on Candy's character. Candy is seen as a typical household wife doing household chores. However, she has a void in her life. Therefore, she approaches Allan Gore. Then, the trailer shifts to their affair, followed by the murder scene. The trailer looks promising, for sure. 
Related: Maddie Ziegler Net Worth
The Popularity Of The Murder Case 
Love & Death is not the first series showing the murder of Gore. Previously, a book titled, "Evidence of Love: A True Story of Passion and Death in the Suburbs ' was based on it. John Bloom and Jim Atkinson, Dallas-based journalists, wrote the book. Later, in 1990, "A Killing in a Small Town", a television movie, was made. Hulu, in May 2022, created an original series titled "Candy", which was again based on this case. Now, finally, we have Love & Death on HBO Max.