Titans Season 4 Part 2 is one of the most highly anticipated releases on HBO Max since 2022, as fans eagerly await the release of the second half of the season. 
Titans is a superhero-action television series based on the DC Comics Teen Titans. It follows a group of young superheroes who unite to fight against evil. The team goes on different missions trying to protect the world around them.
The fourth season of the HBO Max series was released in two parts, with the first part released on HBO Max on November 3, 2022. If you enjoyed that part and are now looking forward to watching Titans Season Part 2, keep on reading. 
What Is the Release Date of Titans Season Part 2? 
Titans Season 4 Part 2 will premiere with its first two episodes on April 13, 2023, on HBO Max. The rest of the four episodes will release one by one every week.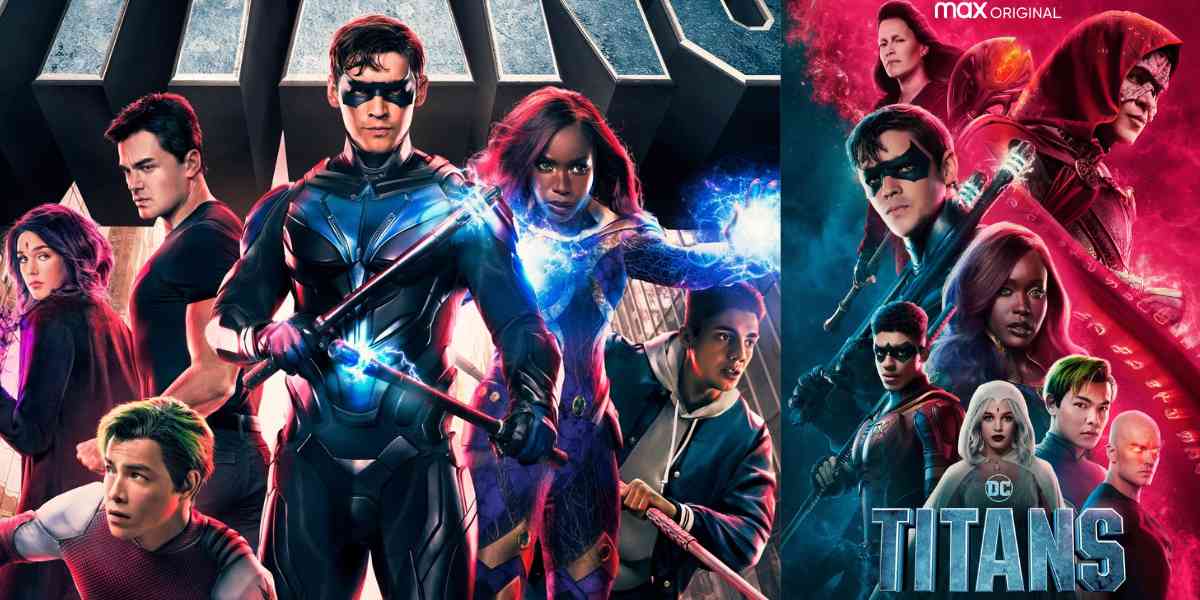 Furthermore, Titans Season 4 Part 2 will be available for streaming on HBO Max at 12:00 a.m. PT. However, it is essential to note that the exact release time may vary depending on your location and time zone. Here is a sketch of each time zone's premiere time so that you can stay vigilant.
Related: Knives Out 2 Release Date Announced By Netflix
12 a.m. PT

3 a.m.ET

4 a.m. in Brazil

8 a.m. in the United Kingdom

5 p.m. in Australia

7 p.m. in New Zealand

12:30 p.m. India Standard Time

9 a.m. Central European Summer Time
Expectations from Titans Season 4 Part 2
The first half of Titans season 4 ended on a cliffhanger, leaving viewers in suspense about what to expect in the second half. However, the show's executive producer, Akiva Goldsman, has given clues about what we can expect in the second part. According to Goldsman, the second half of the season will focus on the team's struggle to come together and fight against the looming threat of Blackfire. Also, he hinted that the show would introduce new characters that would bring more complexity to the storyline.
Related: And Just Like That Season 2 Releasing in 2023?
Furthermore, Titans S4 Part 2 is expected to feature intense action sequences. Undoubtedly, the show's emotionally charged moments will keep viewers on the edge of their seats. In addition, with the introduction of new characters, the show is expected to take on a whole new dimension, adding more depth to the storyline and character development.
Cast Members and Characters 
Excitingly, Titans Season 4 Part 2 will see the return of the main cast, including:
Brenton Thwaites as Dick Grayson/ Nightwing

Anna Diop as Kory Anders / Starfire/Koriand'r

Teagan Croft as Rachel Roth/ Raven

Ryan Potter as Gar Logan/ Beast Boy

Jay Lycurgo as Tim Drake / Robin

Charlie Zeltzer as young Sebastian

Devin Ross as teen Sebastian

Joseph Morgan as Sebastian Sanger / Brother Blood

Franka Potente as May Bennett / Mother Mayhem
Moreover, Titans Season 4 will also introduce guest appearances, such as:
Related: What were Steve Jobs Last words?
Titus Welliver as Lex Luthor

Noah Dalton Danby as Confessor

Emma Ho as Aria Murphy

Nicola Correia-Damude as Gina

Kyana Teresa as Dr. Espenson

Reed Birney as Dr. Adamson

Joe Pingue as Jacob

Katie Matsell as Megan

Yanna McIntosh as Roberta

Alan van Sprang as Sheriff Dave Carter

Nyambi Nyambi as Mysterious Person

Somkele Iyamah-Idhalama as Zadira