Over the past decade, American Horror Story arguably became one of the most popular horror series. While the series usually drops a new season sometime in September, American Horror Story Season 11 may make its fans wait a little longer. Nonetheless, fans should not be disappointed. This show still has a long way to go. 
In January 2020, FX renewed the horror series for three more seasons. This means that fans can expect the show to continue till season 13 at least! Hence, even though the eleventh installment is making its fans wait, rest assured that it is on the way.
John Landgraf, the chairman of FX, praised the show's creators for maintaining the show's success even after a full decade. He expressed his confidence in them, calling them the "undisputed masters of horror TV." 
Directed by Ryan Murphy, American Horror Story currently has an impressive 8 out of 10 IMDb rating. Further, it also has a 77% overall rating on Rotten Tomatoes. Here is everything you need to know about the upcoming series.
American Horror Story Season 11 Cast
Normally, the team reveals the cast for the latest installment a few weeks in advance. However, the official cast for American Horror Story Season 11 remains a mystery. Nevertheless, we have a fair idea of who may appear in the eleventh installment of this horror saga. 
A report from Entertainment Weekly revealed that Billie Louard, Zachary Quinto, Sandra Bernhard, Isaac Powell, and Patti LuPone are set to return. Moreover, we know that newcomers Charlie Carver and Joe Mantello will return for the upcoming installment.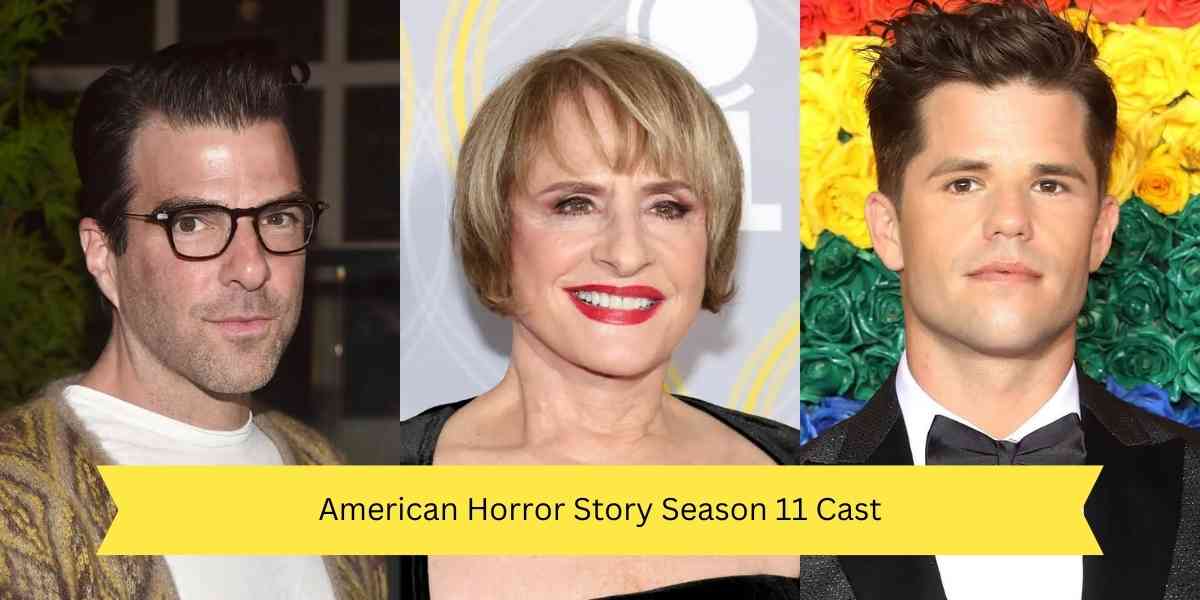 While filming for the seventh season in Manhattan's West Village, many standards saw Carver and Powell share a kissing scene. Hence, confirming their roles. 
Sadly for Angelica Ross fans, the actress would likely not appear in the latest installment. After starring in AHS: 1984 and Double Feature, her journey with AHS may have ended (at least for now). 
The Whale: Exact Release Date, Cast, Plot and Everything Official We Know So Far
What We Do In The Shadows Season 5 Potential Release Cast and Trailer
Numerous fans are curious about Sarah Paulson's return for American Horror Story Season 11. In a conversation with Variety, Paulson admitted that she was open to returning for a new season. Nevertheless, the actress believes that she has outgrown her role. Paulson wants to pass on the reigns to someone else. 
She explained, "There was a time when I was younger when I was like, 'I can do this all night. I love it!' Now I'm like, 'Momma's tired!'. 
Furthermore, it is also unlikely that Evan Peters will make a comeback in the upcoming season. The AHS actor seems quite occupied with Murphy's upcoming project, Monster: The Jeffrey Dahmer Story. Conversely, if Peters does return for season 11, we presume he would not have a significant role in it. 
American Horror Story Season 11 Release Date
September is usually the month for American Horror Story. However, there is still very little information regarding the release date of American Horror Story Season 11. Nonetheless, Landgraf did confirm an Autumn release for this highly anticipated series. 
Ever since its first season, the show's creators have been consistent with the show's release schedules. Except for 2020, the show is released each year in September or October and would premier its finale right before Christmas.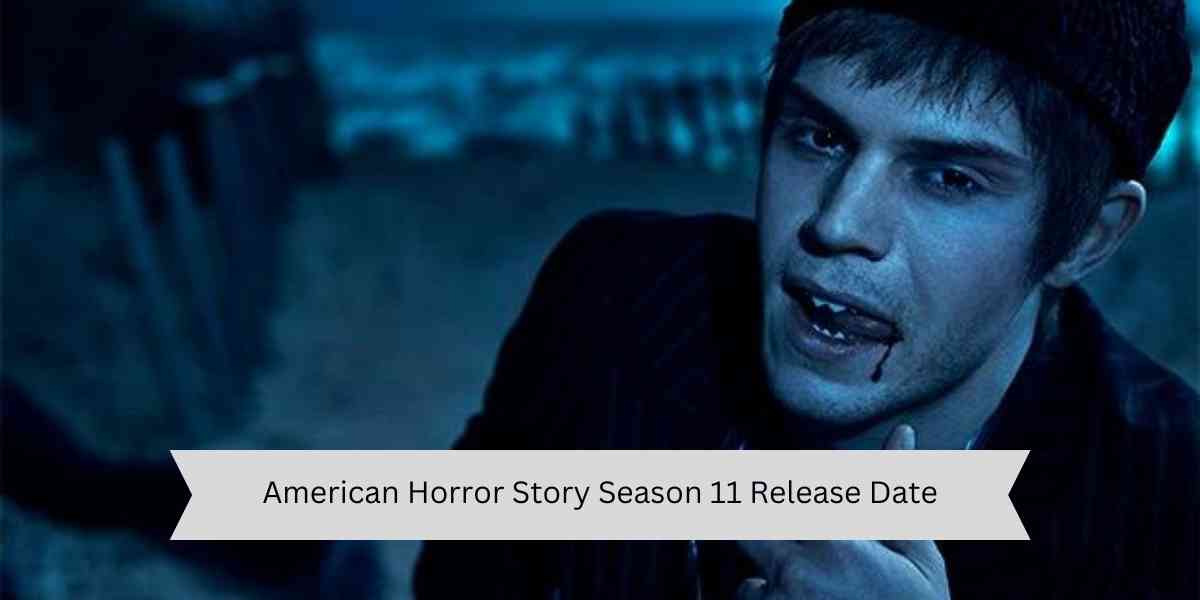 By now, fans usually get at least an official trailer or detailed cast list. Unfortunately, that is not the case with this installment of the horror series. Nonetheless, there is confirmation that production for the series is in full swing. Therefore, if the teams stay on schedule, fans can expect American Horror Story Season 11 to release sometime in October. 
When Will Thor 4 Release on Disney?
Wonder Man Series Release Date Status
If you are in the Us, you can watch the show on FX, as usual. However, for the UK-based audience, the series would likely be able to stream on Disney+. 
Plot
The team remains quite tight-lipped regarding the plot of American Horror Story Season 11. As of now, your guess is as good as mine! Although, the team did give us some hints regarding the theme of the upcoming installment. 
We know that the new season will not be broken down into two half seasons like its predecessor. The seventh season would follow one main story showing flashbacks to further enhance the narrative. 
While filming in New York, multiple cast members have seen dawning costumes from the 1970s and 80s. Hence, it is likely that the flashbacks would show the story from that timeline. Further, according to Murphy, the latest installment of American Horror Story would have Studio 54 as its main focus. 
In April 2021, director Ryan Murphy put out a Twitter poll, asking fans what they wanted the theme of season 11 to be. The poll featured choices such as Christmas Horror, Bloody Mary, sirens, Aliens, etc. Sirens and Bloody Mary seemed to be the most popular of the given choices. However, to keep the element of suspense going, Murphy did not reveal which theme won the poll. Moreover, there is no guarantee that the notorious director would follow the theme. 
'Lady in the Lake' Production Halted in Baltimore – Producer Threatened
Season 11 Trailer
Due to the unprecedented delays faced by season 11, the official trailer for American Horror Story Season 11 remains a secret. After keeping AHS fans in the blind for months, Murphy finally shared s short teaser trailer for the upcoming installment. Although do not raise your hopes but it does not reveal much. 
The teaser showed cryptic images of various objects. According to fans, the Apple and worm symbol represents the theme of season 11. However, we have absolutely no idea of what it indicates. Seems like we have to wait till October to find out for ourselves.