Thor 4 is soon coming to Disney+! And it will premiere earlier than you expect it to. Thor: Love and Thunder have already gone for a theatrical release and made a fortune at the box office. But it is coming back for another round on the streaming site! Moreover, it hasn't been long since the movie's premiere in cinemas. So, why is Disney+ adding it to its library so soon? For all such questions regarding Thor 4, Disney, continue reading the article!
Thor 4 was a wonderful movie about how he battles with his personal issues. He has lost a lot in his life! In the movie, it became worse for him because of God Butcher. Although the movie received criticism for its cinematography and VFX, people still enjoyed watching it in the cinemas. But should you stream it at your home? Or should you watch it on the big screen?
Well, if the movie is still available in the cinemas, then you should avail yourself of the chance! Because that experience will be completely different. The mixed reviews from the audience are another factor which you should consider! If the subscription fees for Disney+ is under your budget, then availing this option will be better. Because this way, you'll also be able to watch other Marvel TV shows and movies. But the ticket for the movie will only be a one-time chance. However, this is just our recommendation!
Wonder Man Series Release Date Status
'Lady in the Lake' Production Halted in Baltimore – Producer Threatened
What is the Thor 4 Disney release date on Disney+?
As mentioned before, the movie first went on theatrical release. But it will now make its way to Disney+ on 8th September 2022! Which is only six days away from us. You can also pre-order the movie right now! The movie is rated PG-13. It has the kind of humour that is not suitable for children. Moreover, there is also nudity in the movie. The film has a runtime of 1 hour and 59 minutes. 
Other related media like Marvel Studios Assembled: The Making of Thor: Love and Thunder will also become available on the same day. So, after watching Thor 4, you'll still have more Thor content to enjoy on Disney+ exclusively.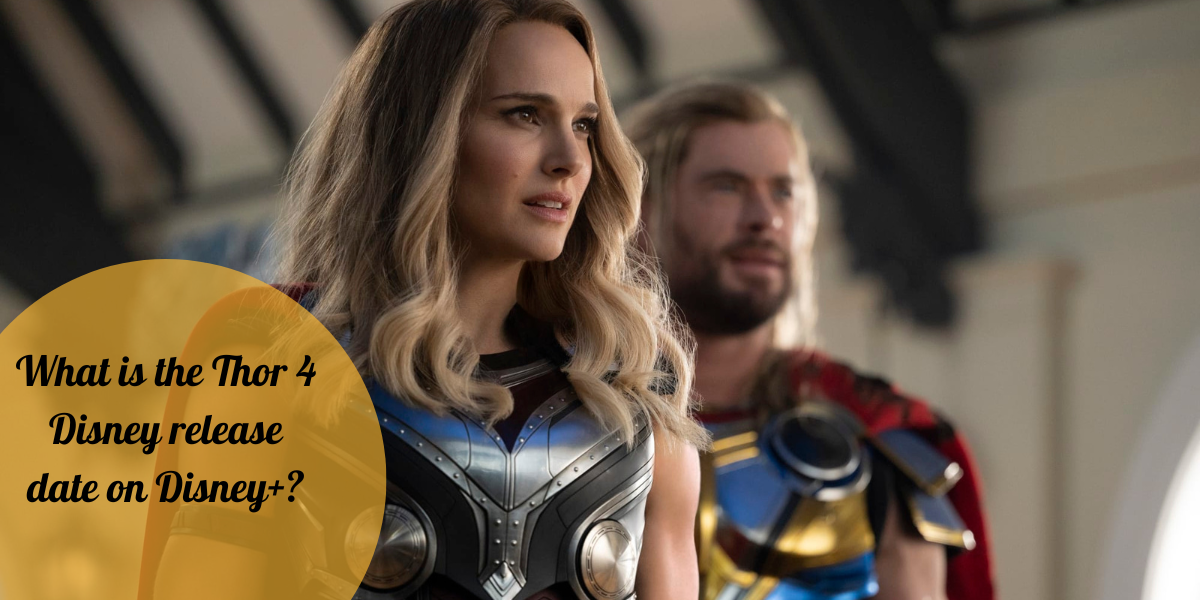 The movie has two credits scenes; mid-credits scenes and post-credit scenes. So, make sure that you stick around until those start rolling in as they contain major details about what will happen in the upcoming MCU phase. Now you must be wondering how the movie is coming to a streaming platform only two months after the official release. Well, that is because Thor 4 did not do quite well with the critics. So, it will become available for streaming sooner than the fans expected it to. 
True Detective season 4 in developing, Potential Release Date, Trailer and Cast
Cursed Season 2 Release Date and Renewal Updates
Disney+ is adding Thor 4 to its library in order to celebrate 'Disney+ Day Celebrations.' Other sorts of media will also be added, along with Thor: Love and Thunder. So, the movie's release is not far away from us. In case you don't have a Disney+ subscription, you should get it now! The monthly subscription will cost you €7.99. There is one annual package as well! 
What about those who don't have Disney+ available in their region? If, due to some reasons, you can not watch the movie on Disney+ you can watch it on other streaming sites as well! But then you'll have to buy or rent the movie. You can buy/rent the movie from Prime Video, Apple TV, Google Play, YouTube, and Vudu. But we don't have an official date for when this movie will be available on digital sites. But we are expecting that it will come around September or latest, by October. We'll try to update this site as soon as possible. So, don't forget to bookmark this page!
The Mandalorian season 3 Release Date, Speculations, Cast and Plot
The movie will also be available in physical forms. But it will take even longer than VOD. And we are hoping that we'll get to see some extra footage in this form. So, look out for the physical media! That was everything you needed to know about Thor 4 Disney. For more such updates, stay tuned!