Apple releases major iOS updates yearly to update your operating systems with the latest technologies. The latest release, Apple iOS 17, is expected to come out this year, and we can't wait for it. It'll be a free software update that will bring a plethora of interface tweaks, new features, and bug fixes. 
So, are you excited about the launch of Apple iOS 17? Do you want to know more about its release date? We've covered everything there is to know about the new iOS version's release date and the iPhones it'll be compatible with below. 
Apple iOS 17 Release Date 
Apple will unveil Apple iOS 17 at the June WWDC 2023. It will be made available to people all across the globe in fall 2023, probably in mid-September (the typical release date period for new iOS software). 
The launch event of the iPhone 15 will probably follow the software's release. In the past, new iPhones have been released within 5-6 days of an iOS update. So, the same will likely be true for Apple iOS 17 and iPhone 15.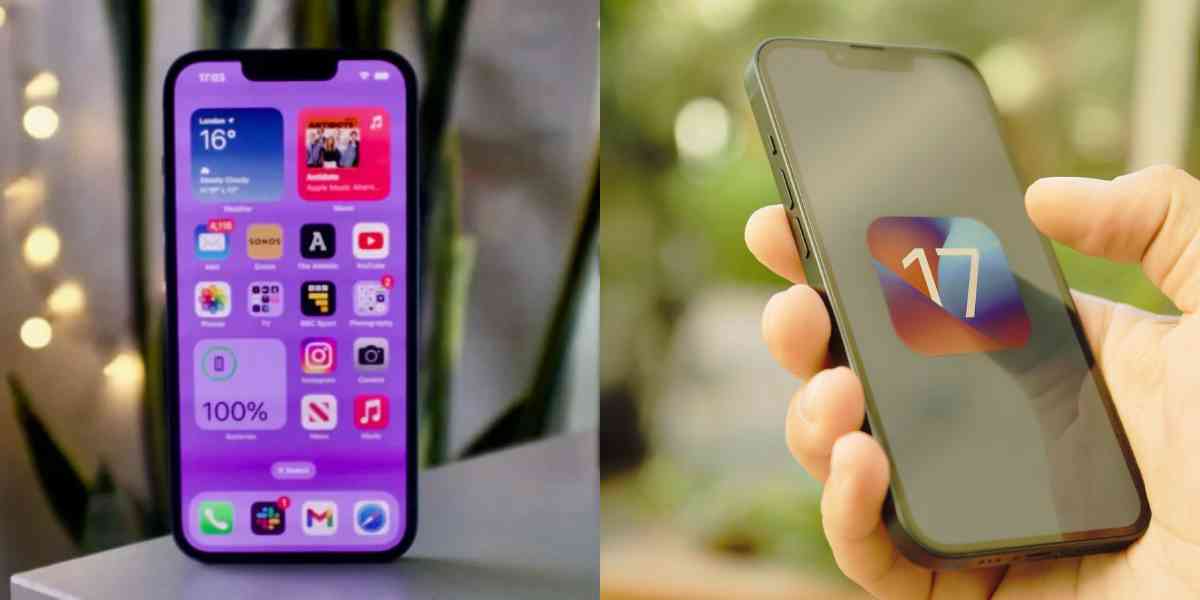 iOS's new versions have come out in almost the same period over the last several years. They are all mentioned below to give you a better idea of the latest version's release date. 
Related: Ant-Man And The Wasp: Quantumania Will Release On Disney Plus In May 2023
iOS 16 came out on September 12, 2022. 

iOS 15 came out on September 20, 2021.

iOS 14 came out on September 16, 2020.

iOS 13 came out on September 19, 2019.

iOS 12 came out on September 17, 2018.
So, it is highly likely that our prediction of Apple iOS 17 launching in September 2023 is correct. 
Before the official update is available, its beta versions will likely be released. The first one will most likely be released on Day 1 of WWDC 2023. 
Apple iOS 17 Compatibility 
Based on our predictions, iPhone XS and above will receive the new iOS update. IPhone 8, 8 Plus and X may or may not receive the update. 
Related: Playstation 5 Pro Release Date Is Finally Here
Unfortunately, there is no clear system followed by Apple for older iPhones losing support. Sometimes, it releases a new version across all iPhones. And other times, it removes two or more iPhone generations in one go. Last year, it removed iPhone 6S, iPhone 6S Plus, iPhone SE 2016, iPhone 7, and iPhone 7 Plus from its list of iPhones getting the new software update. So those of you with the iPhones mentioned above will not be able to use Apple iOS 17 as those generations aren't compatible with iOS 16 too! 
Moreover, iPhone 8 and iPhone 8 Plus are still in the gray zone, as they may or may not be compatible. Additionally, the iPhone X series will probably be compatible. iPhone 11 and above will definitely be compatible. 
Some conflicting reports on which iPhones will be compatible with Apple iOS 17 came out in April. A Twitter user, Fame_Monsters, claimed that iPhone 8/8 Plus and X wouldn't be compatible with the new update. However, an anonymous user claimed the rumor was false on the Macrumors forum. According to this user, all iPhones that support iOS 16 will support the new update. 
However, it is essential to note that older iPhone generations may not enjoy all the features of Apple Apple iOS 17. 
How To Install The Beta And Full Version? 
Installing the new iOS will probably be a breeze. You'll only need to go to Settings on your iPhone and then click on General, followed by Software Update.
If a new update is available, then iOS will guide you on how to install it. Simply follow these instructions, and you'll be good to go. 
Alternatively, you could simply turn on the Automatic Updates option present on the same screen, and new updates will install as soon as they come out. 
Related: NVIDIA RTX 4060 Ti Release Date, Price And More
As for the beta released ahead of the full version's release, here's how to install it. 
For developer betas that come out, you will need to first register with Apple as a software developer. It costs approximately $99 to do this every year. Although the price is steep, you will get first access to all betas released by Apple across all devices.
Public betas, on the other hand, are free of cost and a better option for those who want to avoid paying any annual fee. They are tied to your Apple ID, and the process is extremely easy. Simply sign up on the Apple Beta Software Program site, and you'll get access to all betas. The public ones usually come out a day or two after the developer ones. So, you'll have to wait a little longer to enjoy the free-access public betas. 
However, remember that beta versions aren't completed and will likely contain a couple of bugs. The whole point of testing an update via the beta version is to find and fix these bugs! Sometimes, these versions may have major faults, and your device may suffer catastrophically. So, we recommend avoiding installing them on your primary device.