The producers of Total War Pharaoh announced the release date of the upcoming game, and it's sooner than fans expected! The thrilling new game will take players on an exciting adventure through the Egyptian New Kingdom period. They will fight for survival and decide the fate of the three most remarkable cultures amid the collapse of the Bronze Age. 
Sega and Creative Assembly have hyped up this upcoming addition to the long-running strategy franchise quite a lot. So far, Total War Pharaoh is shaping up to be a spectacular game! So when exactly will it come out? Is the release date for Total War Pharaoh announced? Find out below! 
Total War Pharaoh Announced To Release In October 2023 
Total War Pharoah will launch in October 2023 for PC, and you can preorder it currently to get Early Weekend Access. However, the data for this early access has not been announced at the moment.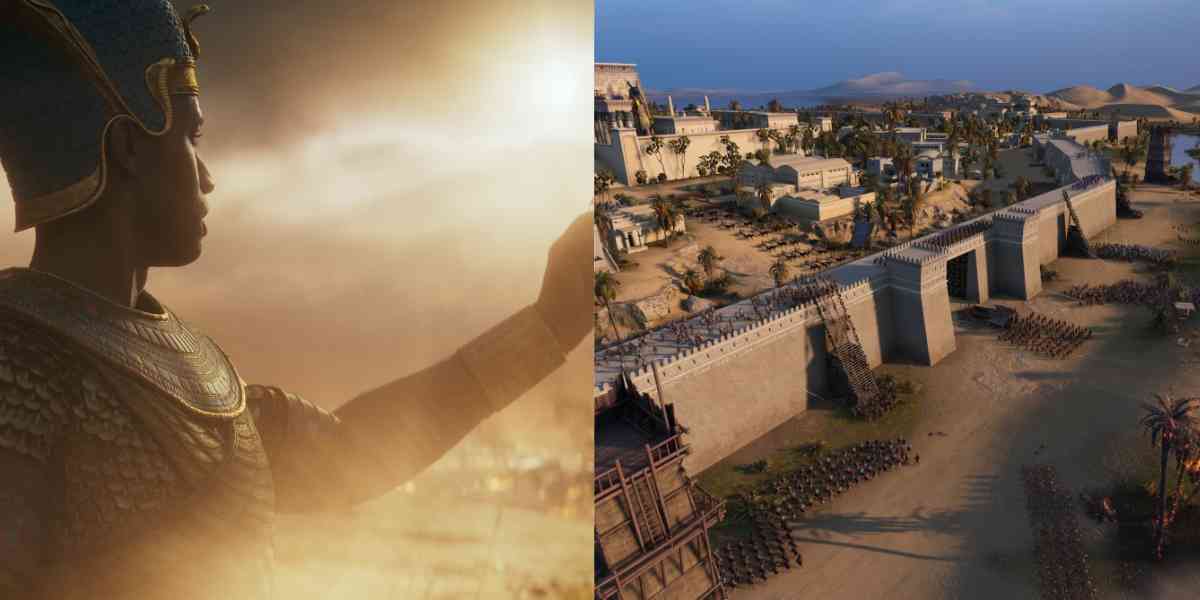 Total War: Pharaoh for the regular version costs $59.99, while the Deluxe Edition costs $72.87 and comes with a DLC Faction Pack 1 and a digital soundtrack. Moreover, there's also a Dynasty Edition of the game with three DLC Faction Packs, a digital soundtrack, and the DLC Campaign Pack. It costs $91.46.
Related: Blasphemous 2 Confirmed To Release In 2023!
Gameplay 
Director Todor Nikolov discussed the setting of the upcoming game, saying, "There are few periods more iconic than Ancient Egypt; fraught with political intrigue, cataclysmic events, and grand war campaigns, it's the perfect setting for a Total War title." 
He went on to reveal the details of the gameplay! In Total War: Pharaoh, you will be put into the shoes of an actual Pharaoh, and it will be up to you to save Egypt from destruction. You will guide your subjects through the catastrophic collapse of the Bronze Age. Your decision will decide your fate— Will you be able to survive and save your people successfully, or will you just fade into history? 
Related: What Was Charles Stanley Cause of Death?
Moreover, it has been announced that there will be eight faction leaders for players to choose from as they charm the courts, discover the rich land of Ancient Egypt, and charge headfirst into deadly battles. The factions include Seti, Ramesses, Amenmesse, Bay, Irsu, Suppilulia, Kurunta, and Tausret.
Apart from dangerous battles, you'll also have to deal with hazardous surroundings. These include flaming forests, sandstorms, and dynamically shifting battlefields.
Related: Oxenfree 2 Lost Signals will launch on July 12 on Netflix, Nintendo Switch, PlayStation 4, PlayStation 5
Lastly, the game will have a spectacular new Campaign Customization feature. It will allow you to customize your conquest experience as you change the starting positions for your factions and adjust resource settings. 
So, are you excited for the game? Let us know which edition you will be purchasing in the comments!