Famous singer/musician Madonna's brother, Anthony Ciccone, passed away on 24th February 2023. Although his family has posted about his passing, the exact cause of death remains unknown. TMZ recently reported about Anthony Ciccone cause of death, and so here are all the details.
How Did Anthony Ciccone Die?
TMZ recently obtained the death certificate of Anthony Ciccone, Madonna's oldest brother. According to the certificate, he passed away at 66 due to multiple health issues, primarily respiratory failure. This respiratory failure was due to his long battle with oropharyngeal cancer. 
Moreover, the certificate also states that Ciccone's cancer was due to his excessive tobacco use. Tobacco use is commonly linked to multiple types of throat and lung cancers, including oropharyngeal cancer.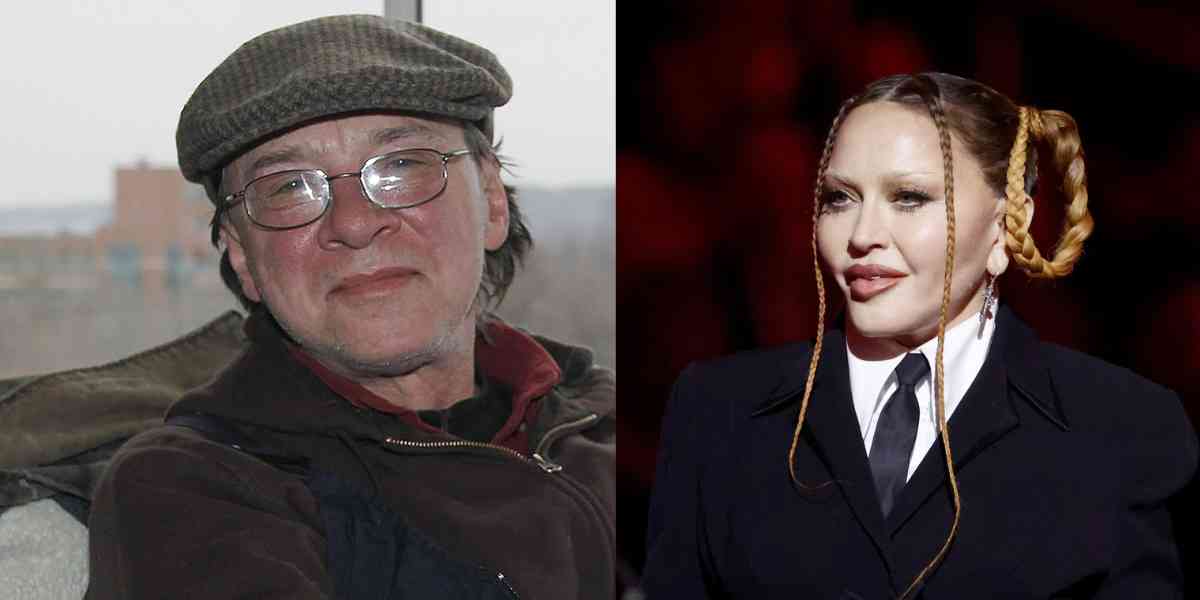 Anthony Ciccone's Health Struggles Leading Up To His Death
Anthony Ciccone had a long and troubled relationship with his family. This was due to his struggles with alcohol abuse. Nonetheless, regardless of their differences, Madonna stepped up to help her brother whenever she could. Or rather, whenever Anthony would let her. 
Related: How Much Was Tony Dow Net Worth?
An insider revealed that Madonna tried her best to support her brother. Moreover, during his final months, he remained in contact with Madonna and the rest of his family. Further, the insider added that in the week leading up to his death, Anthony refused to take support from the rehab facility, and "it was clear that he was ready to move on". TMZ also reports that Anthony removed both his feeding and breathing tubes two days before his death, knowing that doing so would have "dire consequences". 
According to the source, the "Material Girl" singer also took full charge of her brother's bills during his stay at the rehab facility in Michigan. 
The news regarding Ciccone's passing away came from his brother-in-law, Joe Henry. Henry is the husband of Anthony and Madonna's sister, Melanie Ciccone. Anthony stated, "My brother-in-law, Anthony Gerard Ciccone, exited this earthly plane last evening. I've known him since I was 15, in the spring of our lives in Michigan so many years now gone."
Related: Succession Season 4 Release Date, Cast, Plot and Everything We Know
He added that Anthony was a complex character, and the two had multiple ups and downs, but he considered him a brother and loved and understood him more than he chose to believe. 
Madonna's Tribute to Her Brother
Following her brother's death, the "Vogue" singer wrote a heartfelt tribute to her brother on her Instagram. She thanked him for introducing her to the world of music and singers such as Charlie Parker and Miles Davis. She thanked him for introducing her to different religions, such as Taoism and Buddhism. Finally, she thanked him for introducing her to writers such as Charles Bukowski, Richard Brautigan, and Jack Kerouac. The singer credited her late brother for planting important seeds in her life. 
Related: Miss Scarlet and the Duke Season 3: Everything Fans Must Know
Although Anthony had an estranged relationship with most of his family members, it is heartwarming to see some of them step up for him during his life and after his passing. 
Anthony Ciccone Orbituary
According to Ciccone's obituary, he passed away on 24th February 2023 in Suttons Bay, Michigan. The obituary describes him as a "deep lover of music with a wanderer's spirit" and an "insatiable reader". It also mentions his troubled and distant relationship with his family members. However, it also does say that he was "nonetheless enlivened by the community and a sense of belonging."
Finally, the obituary states that Anthony is survived by his son, Angelo Lawson-Smith.