Miss Scarlet and the Duke Season 3 is all set for the return after having a quick break after season 2. And when we say 'quick break,' it is that short! The first season just finished, and we can still feel the roller-coaster ride we had. This period of detective drama was as epic as one can imagine. With an ending that will give you goosebumps, audiences are getting pumped up for the next journey of Eliza Scarlet. This was a well-thought series with high-level cinematics and visuals. But will Season 3 maintain the same standard it has set for itself?
Well, though Season 3 is coming out in the new year, you do not have to wait even a month for the show. Is this news accurate? There is no denial at all! So, when is Season 3 releasing? Stay calm cause things will be all more chaotic with the third season.
What Is Miss Scarlet and The Duke Season 3 Official Release Date?
 Good news, fans, Season 3 is premiering on 8th January 2023, Sunday at 8/7c, and 12th February 2023 on MASTERPIECE on PBS. Back in July 2022, MASTERPIECE surprised the fans with the news that they do not have to wait much longer for a new season. The promises that have been made will finally be confirmed.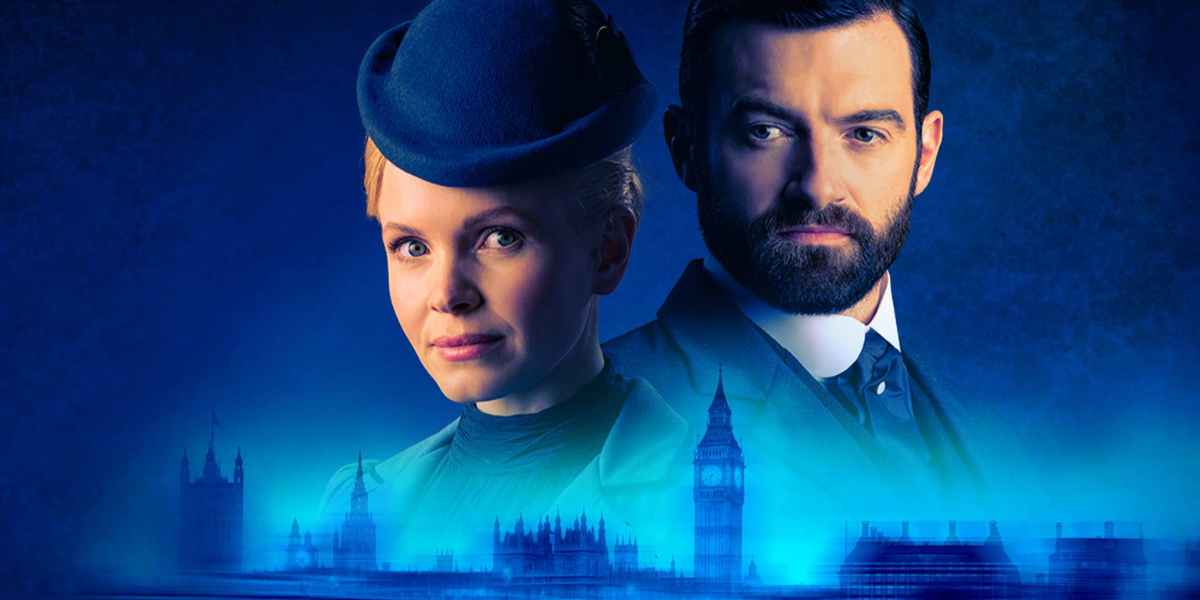 After initially releasing in the U.K. on 14th June 2022, the second season came to MASTERPIECE on PBS on 16th October 2022. But for Miss Scarlet and the Duke Season 3, the U.K. release is scheduled for early in 2023 on Alibi. Thus, concrete dates have yet to arrive, so it will probably release later.
How Many Episodes Will Be There In Miss Scarlet and The Duke Season 3?
 Six new episodes will be available for Season 3. It is similar to the previous season, and the news is official. We have the names for Season 3 episodes, and these are:
       Episode One: The Vanishing

       Episode Two: Arabella

       Episode Three: Hotel St Marc

       Episode Four: Bloodline

       Episode Five: The Heir

       Episode Six: The Jewel of the North
 These are the six confirmed episodes, and though it doesn't give away the storylines, we think it is always better to have suspense. 
What Is The Plot Of Miss Scarlet and The Duke Season 3?
 Miss Scarlet and the Duke Season 3 will give a definitive edge to period mystery drama. The smoldering chemistry that is steaming between Eliza Scarlet and Inspector William 'Duke' Wellington is the first thing we will notice. Will the duo ever admit their feelings? The slow-building tension gives more characteristics to the investigative team. 
 However, Season 3 will be crucial for Eliza's new investigation journey. There will also be a couple of twists on the way, like police corruption, a magician's disappearance, a financial windfall, and more. Moreover, we will also see a high level of tension against the rival agency. But there is also tension in paradise since a beautiful woman has caught William's eye. So, does this mean it is the end of Scarlet and William? Only Miss Scarlet and the Duke Season 3 can reveal the truth. We are sure the romantic tension between the two will not have such an early ending. 
Can We Watch Season 3 Before the Broadcast?
 All six episodes of Season 3 are available for streaming starting 24th November 2022 exclusively on PBS Passport. It is early access, and anyone with a subscription to PBS Passport can watch it before it airs on TV. This is such a piece of exciting news because such things do not happen often. Season 3 has made weekly releases so fans can slowly catch up with the show before anyone else. You need to pay $5 per month or a subscription fee of $60 per year to enjoy the exclusive streaming.
Season 3 is the perfect addition to your holiday watchlist. If you are a fan of the series, then we recommend you for early broadcasting. If you are willing to wait, it is only a few days till January 2023. So, the decision is entirely yours.