HBO confirms that Succession Season 4 is returning! After much anticipation, viewers can now look forward to their favorite Roy family members making a comeback. The Emmy-winning series, which offers more drama and family feuds, premieres on 26, 2023, on HBO Max. 
So, when can we expect the fourth season to premiere? Who is in the cast? What can we expect from the plot? Read on to find all the information you need to know about  Succession Season 4!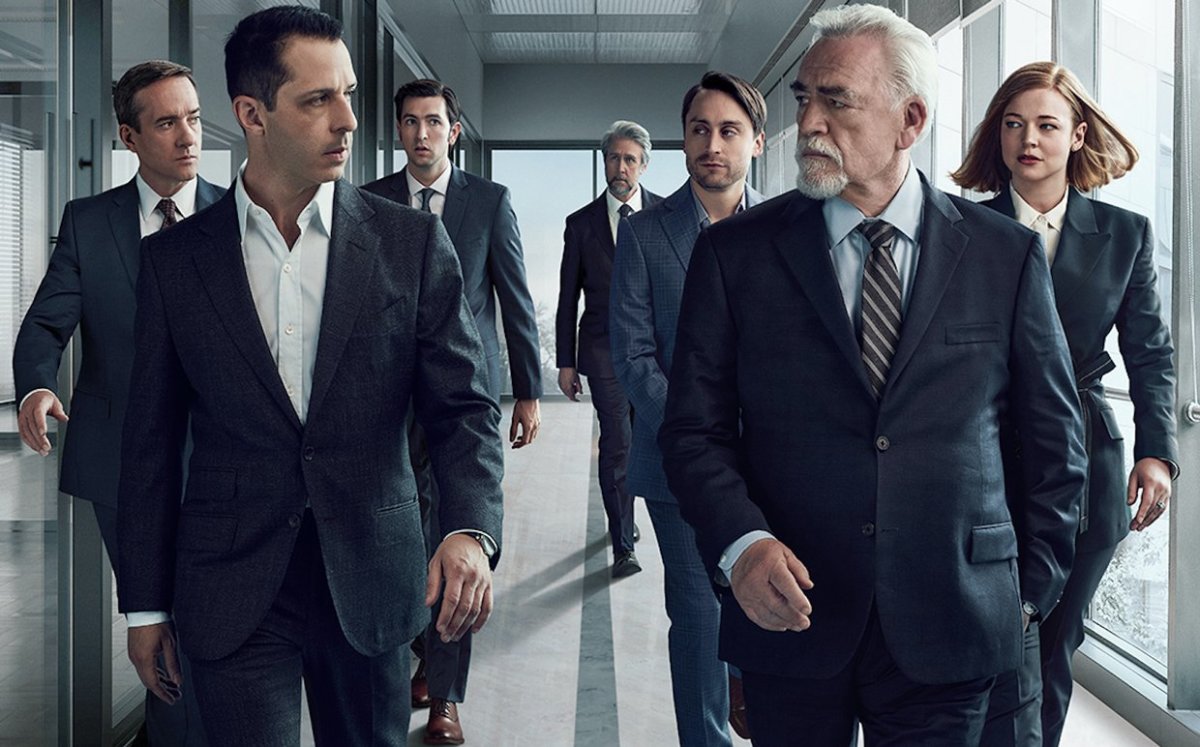 Succession Season 4 Release Date:
HBO Max's official Facebook page has announced that Succession Season 4 will premiere on March 26th, 2023. Along with the announcement, they posted an official trailer for the upcoming season with a caption warning viewers: "This is a chessboard, and every move is crucial."
Who is Russia's New Ukraine War Chief Valery Gerasimov?
The critically acclaimed American show Succession is a satirical black comedy-drama and family saga created by Jesse Armstrong. At the BAFTA TV Awards in May, Armstrong was asked about the end of Succession, and he cheerfully replied, "I don't think it should go on forever, but we're still having a blast at the moment!"
In an interview with Collider, the actor who plays cousin Greg, Nicholas Braun, declared that Writing for Succession Season 4 is "Next Level." Furthermore, he added,
"I'm very impressed every time we get a script. I always have been, but like this season, they continue to be– I'm like, Jesus Christ, this is unbelievable. It continues to be a total joy to make."
What Can We Expect From The Plot?
The teaser of Succession Season 4 is a declaration of battle within the Roy family. The Roy family is in great turmoil as siblings teamed to prevent the sale of their father's business, with Gerri Kellman warning them not to confront Logan. She warns them, 'You can not win. Your dad will wash you away.'
How Much Did Beyonce Get Paid for Dubai?
All siblings share a commonality – they are all impractical and have fatherless upbringings. Consequently, the teaser indicates a division in the family. Thus Shiv says,
"We wanted to do something together. It is not about revenge on Dad, but if it hurts him, it doesn't bother me."
Furthermore, the teaser reveals the partnership between Tom, Shiv's husband, and his father-in-law Logan Roy. Tom betrays his wife and brother-in-law by revealing their plan to Logan, and Greg Hirsch poetically describes the clash between father and children as a chess game.
Besides family feuds, the teaser reveals that Connor Roy and Willa are getting married. These glimpses urge the audience to speculate the plot of Succession Season 4.
When and where to watch Last of us Episode 3
Main Cast and Characters
Welcome to a dysfunctional Roy family, as each character battles to inherit the wealth and power of the family media empire. Succession Season 4 has perfect actors for each character, and it is impossible to imagine anyone else in their roles.
Brian Cox plays the patriarch of the Roy family,

Logan Roy

, the founder and CEO of the media conglomerate Waystar Royco.

Hiam Abbass stars as Logan's third spouse,

Marcia Roy

, who is devoted to her partner yet attempting to acquire the confidence of his kids, particularly Shiv Roy.

Nicholas Braun, as

Greg Hirsch

, is affectionately referred to as "Cousin Greg" by his family members. He is Logan's opportunistic great-nephew.

Kieran Culkin plays the role of Roman Roy, the youngest son of Logan Roy from his second marriage. Roman is confident, which his father desires for a Waystar executive. Despite this, his immaturity and lack of focus have hindered his advancement in the firm.

Jeremy Strong stars as

Kendall Roy

, Logan's second-oldest son and a potential successor to lead Waystar when Logan retires. Nevertheless, he has not yet earned the complete confidence of his father.

Alan Ruck plays the role of

Connor Roy

, the eldest son of Logan Roy from his first marriage. Seemingly removed from corporate dealings, he looks to his half-siblings for guidance related to company matters and lives at a ranch in New Mexico.

Sarah Snook portrays Shiv Roy, the youngest child of Logan Roy, from his second marriage. She showcases her strong sense of leadership and uses her talents to pursue a career in politics.
Get ready to watch and enjoy a great show! HBO's new series, Succession Season 4 – a show full of dark comedy and family drama – will air on March 24th, 2023. Don't miss out!