Youtube has partnered with NPR (national public radio) to bring some of its top-rated podcasts to youtube. There are a total of 20 podcasts from NPR which are going to be available on Youtube as well now. This contract between the two companies is beneficial for both as Youtube has a massive audience of over 2 billion monthly logged-in users. This will bring a lot of new audiences to the already famous NPR podcasts. 
NPR is quite familiar with Youtube, the two platforms are no strangers. The official NPR podcasts youtube channel is already very popular on Youtube. It has a total of 2.35k subscribers with around 446 videos and more than 900k views. Now, this additional separate feature of podcasts on Youtube is a sure-fire way to grab a massive fan following on the platform. 
The following NPR podcasts have been announced to air on youtube as well now: 
Up first

Fresh air

The limits

Throughline 
Although this podcasts feature is only available to some users as it is in a trial phase. The podcasts section includes episodes, popular channels, and playlists as well as categories and recommended shows. Making it much easier for viewers to play the exact podcast they are looking for conveniently. 
Instagram New Feature is Testing A New Feature Similar To BeReal
WhatsApp Communities rolling out for Beta Users
Significance of the partnership for Youtube 
Podcasters on youtube have been leveraging Youtube's reach for a while now, around more than one billion hours watched per day on Youtube are solely based on podcast content from creators and artists, as well as other people who like to share their perspectives.
Global Head of Podcasting at Youtube, Mr. Kai Chuk has recently stated that he, along with his team is very excited about this new partnership with NPR. He mentioned that he aims to see the continuing growth he has noticed in this area over the last few years.
He stated: "We are very excited about partnering with NPR to continue the growth we've seen in this area over the last few years, and look forward to expanding our relationship with them in the future."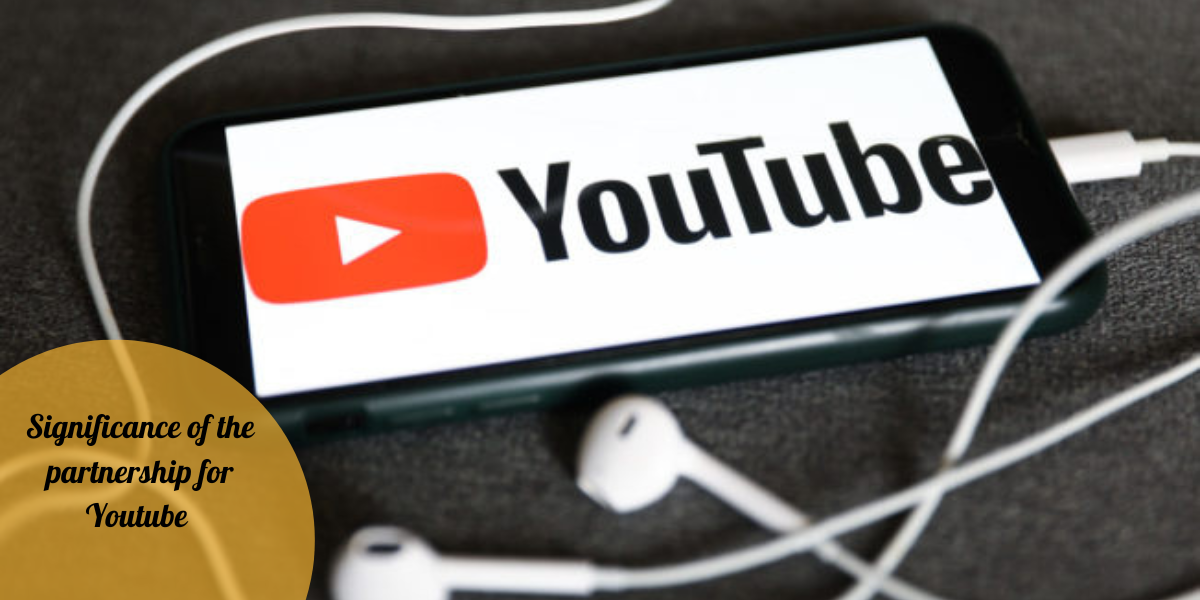 Significance of the partnership for NPR
Not only is this partnership beneficial for Youtube. In fact, NPR is looking forward to an enormous shift in viewers count and reach on Youtube. Recently, the SVP of Programming and Audience Development at NPR, Miss Anya Grundmann expressed her excitement about the matter. She has stated: "Following the global success of our Tiny Desk Concerts, we are excited for our podcasts to reach new audiences on YouTube," she further explained how it will be great that their public service journalism will not be searchable and accessible in ways it has never been before. This partnership will give their podcasts a new space to get explored and a lot of content will get all the exposure it deserves.
Paramount cancels 'Assisted Living' after Cardi B backs out
Along with the increasing diversity in the creators economy, Youtube being a video-first format will enable NPR to explore its storytelling like never before. As youtube has a number of advanced features and tools like recommendations and intelligent search. All of this will allow a vast majority of listeners both old and new, to connect with the podcasts like never before. 
About Youtube 
Headquartered in San Bruno, California. Youtube was launched on February 14, 2005, by Steve Chen, Chad Hurley, and Jawed Karim. Currently, it is owned by Google and is the most searched website online other than Google search. It has a massive audience of more than 2 billion logged-in users monthly. It has the power to enable strong connections between people and communities. Youtube's reach has often times crossed that of the TV. Viewers find it much easier to search up and watch their beloved shows whenever they are free instead of waiting and scheduling their watching time for TV. Youtubers are not just content creators, in fact, they are some of the most successful businessmen. Since Youtube runs solely based on content creators, podcasters have also jumped on the band wagon as they will help attract a fan following and develop their brand. 
About NPR
Headquartered in Washington D.C., National Public Radio is an American privately and publicly funded nonprofit media organization. NPR West headquarters are in Culver City, California. Most of the journalists at NPR are award-winning. It has a nationwide network with 17 international bureaus. Owned by Bill Siemering. NPR's outstanding reporting and storytelling connect with millions of Americans every day. Whether it's on the air, online, or in person, NPR aims to create a more informed and aware public.