Instagram has recently received some major updates including the addition of unique filters and reels, the option to save posts and so much more! However, popular social media isn't stopping anytime soon! It's working on adding more new updates including a new feature that resembles BeReal. 
BeReal is the opposite of Instagram. While the latter promotes crazy filters and unnatural beauty, the former focuses on encouraging people to be more authentic. The BeReal Social Media app promotes posting unfiltered photos and requires users to post at least one such photo a day. Instagram too wants to jump on the natural beauty bandwagon now and is testing a new feature called "IG Candid Challenge." Here's everything you need to know about it. 
Instagram New Feature Resembles BeReal 
The new IG Candid Challenges feature implements BeReal's core concept. BeReal randomly sends users one prompt a day that reads "BeReal". Then, users only have two minutes for snapping and posting a front and back photo with no filter! The main goal is to allow people to be more authentic and "real". 
The Candid Challenge will resemble this. It will also send users prompts at different times daily and give them two minutes to put up a picture on their stories. Moreover, it will also make use of dual camera shots including a selfie and a photo via the back camera.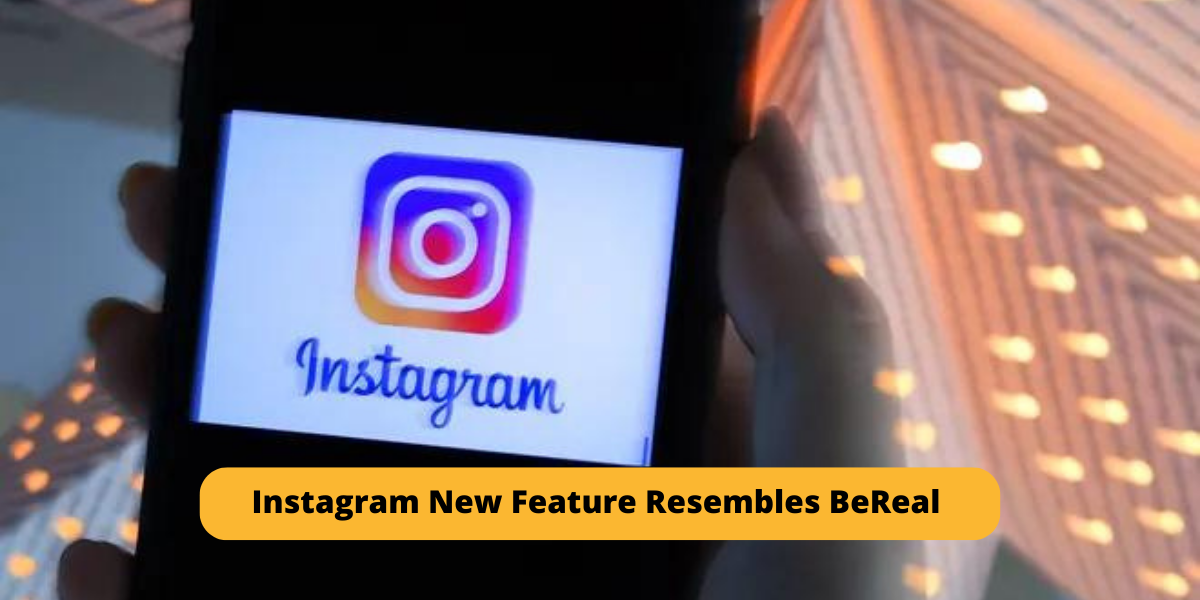 A Meta Spokesperson, Christine Pai,  has confirmed that the new feature is undergoing internal testing. She said that the Candid Challenge is an internal prototype that is not being tested externally yet. However, she did not release any further information. 
WhatsApp Communities rolling out for Beta Users
BeReal vs Instagram
Launching in 2019, BeReal has just started to get the attention and popularity it deserves recently. Since its launch, it has received  43.3 million downloads and more than 40 million of them have happened in 2022. This information is revealed by Apptopia. 
Paramount cancels 'Assisted Living' after Cardi B backs out
Moreover, BeReal was an absolute hit on Apple's App Store this summer. It scored the top spot on it! The app's founder is an entrepreneur in France. However, according to yo Apptopia data, the United States is the top market for BeReal. 
On the other hand, Instagram is a thriving business that has millions of loyal users! However, the app is infamous for copying features from other popular platforms. For example, in the past, Instagram has copied Stories from Snapchat and Reels from TikTok. Moreover, the app has already mimicked one feature from BeReal in 2022 already! The new feature, called Dual, gives users the option of recording using both the front and rear camera at one time!
Constantly copying features backfired a few times in the past for Instagram. The criticism for closing core features from other apps has received more backlash now than ever with the introduction of reels. Users including the Kardashians are complaining that the app is practically TikTok now it only has reels now!