Everyone's favourite and charming detective, Benoit Blanc, returns for the second Knives Out movie. Netflix announced that it would take over the rights for the popular comedy mystery movie and develop further parts. Although the announcement came back in April 2021, the team never revealed the exact Knives Out 2 release date. Nevertheless, looks like the wait is finally over as Netflix finally announced the Knives Out 2 release date. 
Glass Onion: A Knives Out Mystery serves as the second movie in the Knives Out franchise. Rian Johnson serves as the writer, director, and producer for this comedic mystery film. Ram Bergman also serves as one of the producers, and the movie comes under the banner of T-Street Productions. While the movie only recently received its release date, talks regarding its production were long in the making.
The first Knives Out movie was released back in 2019, and during the movie's production, producer Rian Johnson gave us hints of a possible sequel. The first movie has an impressive 7.9 out of 20 IMDb rating and a whopping overall rating of 97% on Rotten Tomatoes. Furthermore, it also grossed over $165 million USD just within the US Box Office. Keeping these remarkable figures in mind, coming out with the sequel seemed like a no-brainer. Netflix bought rights to the sequel for a whopping $469 million USD.
Knives Out 2 Cast
Apart from its stellar storytelling and direction, the all-star cast was a major reason to draw the audience to the theatres. Knives Out 2 stays on theme with the tradition and brings back many faces from the first movie and many new additions as well. The cast for Glass Onion is out, and it is just as glamorous as we expected. 
Daniel Craig reprises his role as high-class Detective Benoit Blanc. The famous Daniel Craig shot to fame following his role in the drama serial, Our Friends in the North. However, Craig's best-known role is that of James Bond in Bond films. His first Bond movie was Casino Royale which led him to be nominated for numerous awards, some of which he even won.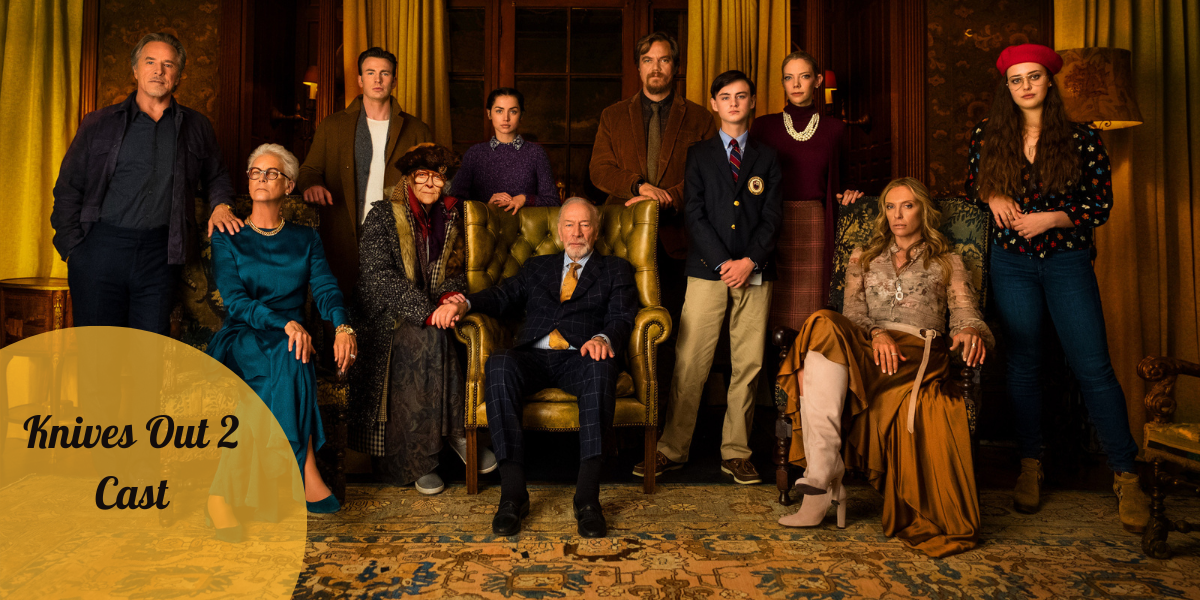 Edward Norton portrays the role of a tech billionaire, Miles Bron. Norton is a popular filmmaker and actor with a stellar career. He shot to fame following his debut role in Primal Fear, which led him to receive a Golden Globe and an Academy Award for Best Supporting Actor. His popular movie roles include Fight Club, The Illusionist, The Incredible Hulk, and Bourne Legacy. 
Janelle Monae also makes up the leading cast of the film. Monae is a powerhouse of talent, having a career as a singer, rapper, songwriter, actress, and science fiction author. The talented singer has 8 Grammy Awards to her name, an MTV Music Award, as well as many others. While she received much of her recognition through her musical career, she also has many prominent film roles. Her films, Antebellum, Moonlight, and Hidden Figures, received great reviews and much critical acclaim. 
House of Dragon Episode 2 Release Date
'Lady in the Lake' Production Halted in Baltimore – Producer Threatened
Kathryn Hahn joins the Knives Out 2 cast as well. The American actress and comedian played supporting roles in many mainstream films, such as, How to Lose a Guy in 10 Days, We're The Millers, Step Brothers, and The Goods: Live Hard Sell Hard. Her role as Agatha Harkness in Marvel's WandaVision gained her much critical acclaim, including a PrimeTime Emmy nomination. 
Leskie Odom Jr joins the cast as well. Leslie is an American actor and singer known for his roles in Murder on the Orient Express, Person of Interest, Harriet, and Hamilton. Further, his role as Sam Cooke in One Night in Miami got him much critical acclaim and numerous notable award nominations. These include Academy Award, BAFTA Award, Golden Globe Awards, and Critics Choice Award nominations.
Moreover, joining the cast of Glass Onion: A Knives Out Mystery is Kate Hudson. Hudson is a well-known actress known for her prominent roles in romantic comedies such as Fool's Gold, Bride Wars, How to Lose a Guy in 10 Days, and Raising Helen, amongst many others. Her commendable acting led her to win numerous accolades, including a Golden Globe and a Critics' Choice Award.
Furthermore, many notable names such as Jessica Henwick, Madelyn Cline, Ethan Hawke, and Dave Batista also join the cast. The exact roles of most of these actors remain unknown. Nevertheless, fans look forward to seeing their stellar star cast bring the movie to life. 
Now and Then season 2 Release Date on Apple TV+
Resident Alien Season 3 Release Date, Cast, Plotline, Trailer and Spoilers
Knives Out 2 Release Date
After an initial announcement in April regarding the sequel, the chatter regarding the Knives Out sequel seemed to have died down. Nonetheless, the team and actors were hard at work, regardless of the decreased hype. After making its fans wait for over a year, Johnson and Netflix finally revealed the Knives Out 2 release date. 
As per reports, the high-budgeted, glorious mystery film will have its world premiere on 10th September 2020 at the 47th Toronto International Film Festival. Following this, the movie would release in cinemas across many countries in November of the same year. However, this cinematic release would only be limited as the movie comes onto Netflix the following month. As per Netflix, the Knives Out 2 release date is set for 23rd December 2022. Looks like the streaming platform is ready to give its subscribers a pre-Christmas gift.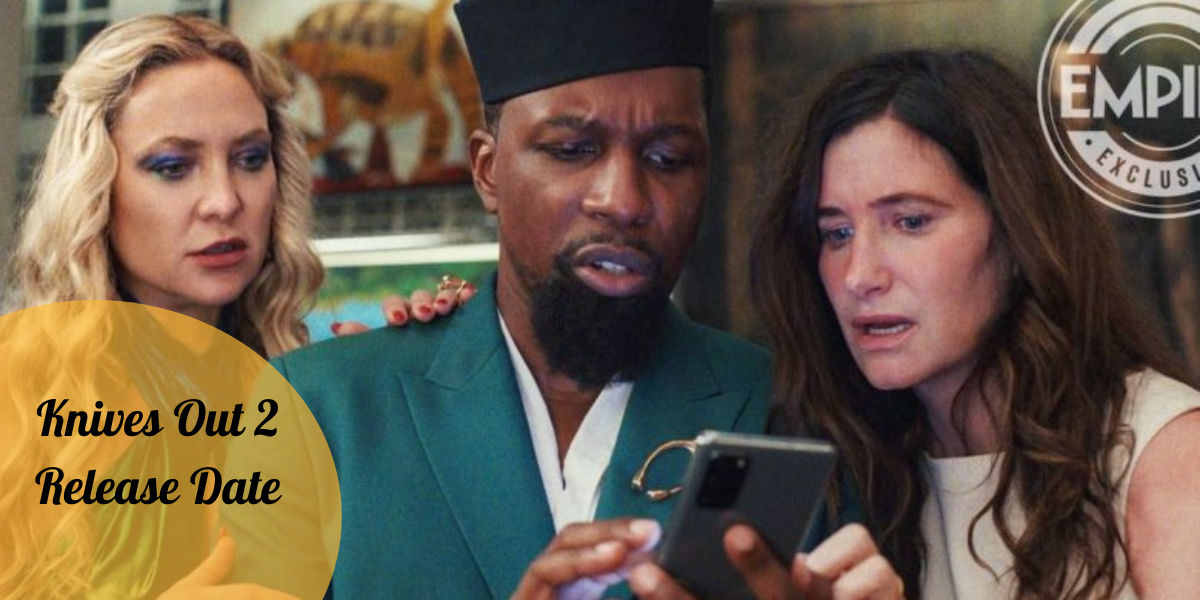 Knives Out Storyline
Similar to its predecessor, Knives Out 2 is a murder mystery full of numerous twists interspersed in a comedic background. This light-hearted mystery takes place on one of the beautiful Greek Islands. Tech billionaire Miles Bron hosts a number of his friends on his private Greek island for an exclusive vacation. However, things soon go south as someone turns up dead. To solve this murder mystery, the famous detective Benoit Blanc arrives on the island. 
True Detective season 4 in developing, Potential Release Date, Trailer and Cast
Knives Out 2 Trailer
As of yet, there is no trailer for Knives Out 2. Nonetheless, the team did release a short video revealing the title of the new movie. Moreover, the team also dropped some behind-the-scenes pictures and movie stills.