As the second season of Euphoria simultaneously made waves on the internet, Sam Levine got criticism from fans for not treating some characters right. One of these characters was Barbie Ferreira. Well, just recently, the actress announced that she would not be returning to the show in the third season. But what could be the reason behind her sudden departure from the show? This news regarding Barbie Ferreira's exit from Euphoria Season 3 came out on the 24th of August. To read more about the issue, continue scrolling!
The truth behind Barbie Ferreira exit
Ferreira broke this news to her fans via her Instagram account. She shared fan art on her story and mentioned how grateful she was for playing the character of Kat, who gave her so much strength. She hopes the fans can also relate to her the way she did. For those four years that she was Kat, Barbie tried her level best to play the character with all her heart. 
How to Watch Elvis 2022 free Online?
The character of Kat started with a bang. She came to terms with her body and overcame her insecurities. Throughout the first season, her character development was phenomenal. As a plus-size character, she empowered the fans who could relate to her on many levels. However, with the second season, her character fell off. She used mental illness as a tool to push away her boyfriend and tried to break up with him. This is what the fans did not like. Moreover, the viewers also noticed how Kat had limited dresses in the second installment. Most of her clothes were repeated!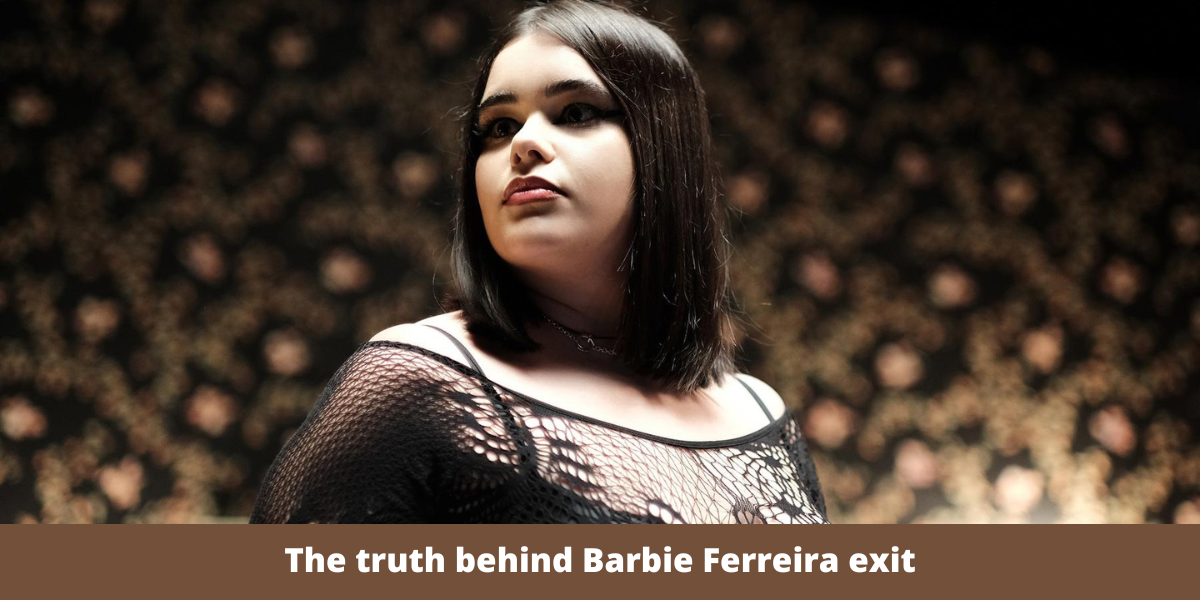 Amidst all this, a rumour surfaced on the web. It claimed that there was an argument between Sam Levine and Barbie Ferreira over the character development of Kat. But later, the official sources denied this news. However, with this shocking revelation from Barbie Ferreira, we are beginning to believe it was all true. However, you should know that Barbie Ferreira also addressed these rumours later. Although she wasn't straightforward in her statement, she did mention that as she had accepted the character, she was ready to face the good or bad that came with it. 
Does the Pentaverate Season 2 Have an Official Release Date?
Now and Then season 2 Release Date on Apple TV+
Although fans are surprised by this news, they also saw it coming because of how the character was treated in the second season. Kat had a whole episode dedicated to her in the first season, but her character development was nowhere to be seen in the following season. Whatever lines she had never reflected on her growth. It all seemed forced, which was a way of telling the audience that they had to bid farewell to Kat soon enough. But does that mean we'll never get to see Barbie Ferreira in Euphoria Season 3? ,Yes, as per the actress' statement,, it seems like that. But they need to give closure to the character as well. So, we hope that Kat will show for some time in the third installment, even if it is only for a few minutes. 
As far as the reasons for this departure are concerned, we have no clue. Because neither Barbie Ferreira nor HBO Max has issued an official statement regarding this matter. But we hope that shortly, with more interviews, we'll get to know the real reason. Of course, there will be a lot of rumours too! So, make sure that you know what to believe. 
Resident Alien Season 3 Release Date, Cast, Plotline, Trailer and Spoilers
The Mandalorian season 3 Release Date, Speculations, Cast and Plot
Barbie Ferreira is only 25 years old. However, she has made a name for herself in the industry at a young age. She has featured in many mainstream projects like Unpregnant and Jordan Peele's Nope. She is also a plus-size model who advocates for body issues. We'll surely miss Barbie Ferreira in the upcoming season of Euphoria but we hope that she has a successful future outside this show. 
That was everything you needed to know about Barbie Ferreira's departure from Euphoria Season 3. For more such updates, don't forget to bookmark this page!