Here's everything you need to know about The Mandalorian season 3!
During the new season of Disney Plus, the galaxy's best dad will be back for more fun adventures.
As soon as season 2 came to a close, people were desperate to know what would happen next.
The good news is that the 3rd season of The Mandalorian has already begun filming. The bad news is that Lucasfilm isn't revealing much else about its plans for the show at this time.
However, it turns out that the last two episodes of The Book of Boba Fett set up the next season of The Mandalorian, with the Disney Plus show leaving the titular bounty hunter in the dark as we met Din Djarin (Pedro Pascal), Grogu, aka Baby Yoda, and other characters from The Mandalorian.
Pascal is set to reprise his act as the lead character in The Mandalorian season 3, but he won't be back with Gina Carano's former Rebel fighter and Republic Marshal Cara Dune. Lucasfilm says the character won't be back after the actor made "abhorrent" social media posts.
It is also possible that there will be more cross-overs because there are already spin-offs like Ahsoka coming out.
"They are in the expansion of this world, where there are so many unexpected surprises and timelines that are going to be dealt with," he said.

"If the character were to cross over into these worlds, it will be utilised in a way that isn't meant to be expected. I wouldn't want to spoil the surprise of whether or not characters from the show we already know are crossing over."
Until then, read on to find out everything you need to know about The Mandalorian season 3.
Release Date Speculation: The Mandalorian season 3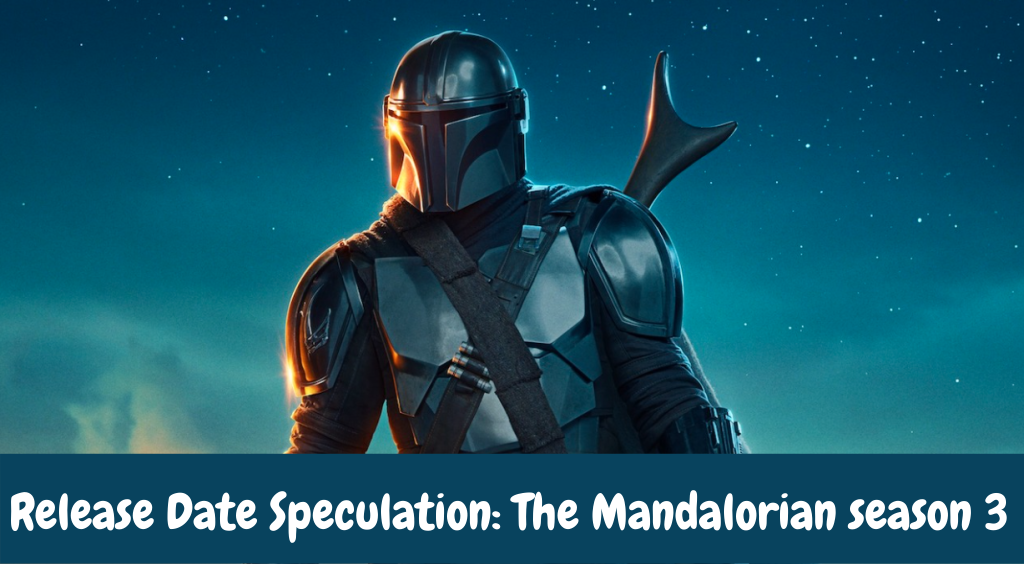 The third season of The Mandalorian hasn't been given a date yet.
The series has been the subject of a lot of rumours about how it will be made and when it will be out.
TVLine says that the third season of The Mandalorian will be on Disney Plus sometime in December 2022, but it's not clear if this is just a guess.
This would be in line with when The Mandalorian and other Star Wars shows have premiered in the past.
When the 1st season of the Mandalorian aired in November 2019, the second season they were aired at the end of October 2020. Both seasons came to an end in December.
True Detective season 4 in developing, Potential Release Date, Trailer and Cast
Starting in October 2021, the new season will be filmed. It is expected to last until March 2022.
Second, Din Djarin (Pedro Pascal) appeared in The Book of Boba Fett. The third season comes after that. We learned about Djarin's life in The Mandalorian season 2, so the spin-off helps us get ready for the next season of the main show.
Mandalorian, season #3 begins for Yours Truly, on tomorrow. Greef Karga will be back on Disney+. #BePeace

— Carl Weathers (@TheCarlWeathers) October 12, 2021
Carl Weathers, who plays Greef Karga in the Disney Plus show, later said that he started working on the show on October 13, 2021.
The streaming service is required if you want to watch old episodes of your favourite show.
The cast of the Mandalorian Season 3: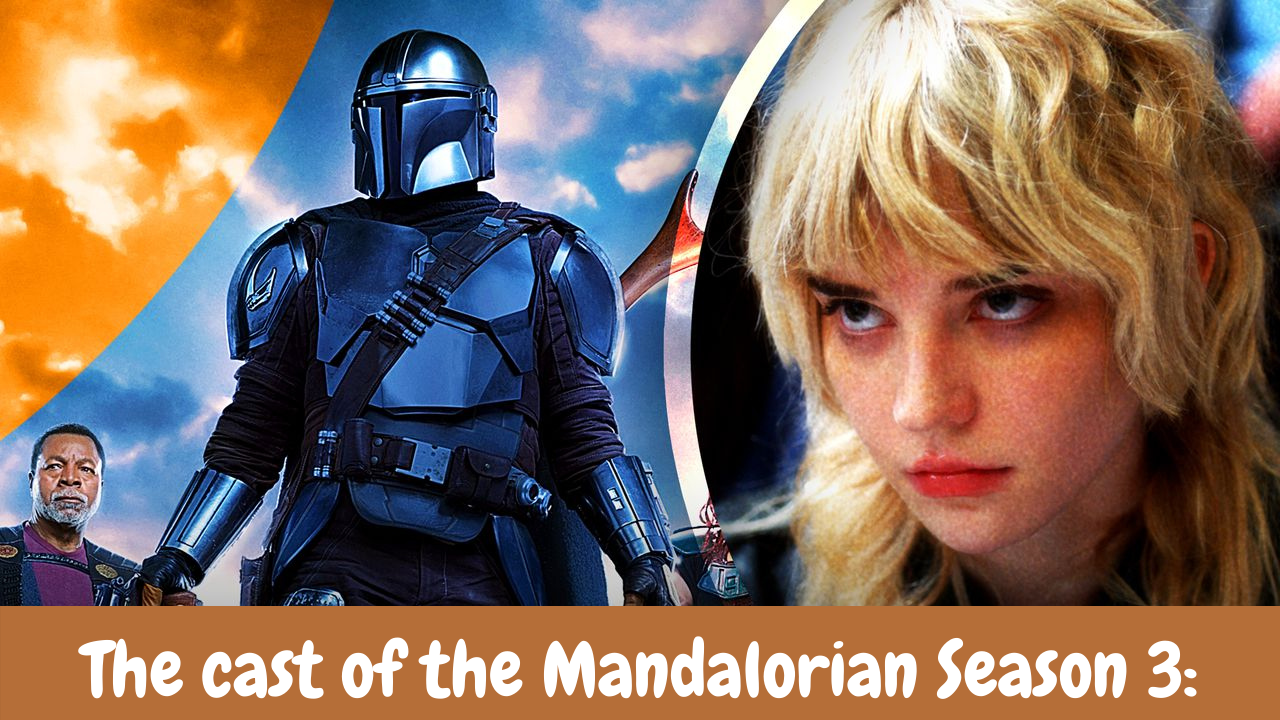 There will be a third season of "Star Wars: The Mandalorian." Pedro Pascal will reprise his act as the main character, "The Mandalorian."
However, fans can also see Djarin in The Book of Boba Fett, which also saw him meet Grogu for the first time in years.
This is also true, given that the book of Boba Fett came to an end. You can expect to see this duo in the third run of the show.
On top of that, Carl Weathers will reprise his role as Greef Karga, a leader of the Bounty Hunters' Guild and a long-time friend of Din Djarin.
Breaking Bad star Giancarlo Esposito will reprise his role as the evil Moff Gideon, Djarin's arch-enemy, somewhere else.
It was when Season 2 came out that Esposito told Entertainment Weekly:
"…I have a feeling you'll see more of me next season. More than likely you're going to see a lot of Moff Gideon. I can't be sure of that, but it seems as though this iconic journey that they want you to feel it. I think you're going to start to see other storylines start to creep in. When we start to realize there's such a deep connection [between the show's storylines and] the rest of the galaxy and what's really happening. Maybe you'll get an inkling of what he wants."
We could also see more of Mandalorian leader Bo-Katan Kryze, played by Katee Sackhoff, who was first seen in season 2. This character was also first seen in the animated series.
Because Mando and Grogu were supporting characters in The Book of Boba Fett, we wouldn't be surprised if they came back in The Mandalorian season 3.
It was Digital Spy who asked Wen about Fennec's future on The Mandalorian in season 3. Wen said she was not sure about Fennec's future on the show.
"I don't know. You'll probably find out before I do," she said. "I mean, come on, I didn't even know I was shooting The Book of Boba Fett, so you're asking the wrong person."
In the same way, Rosario Dawson's Ahsoka Tano, who first appeared in The Mandalorian season 2 as a guest star, was quickly given the green light for a solo show of her own. This is the same thing that happened to her. Character: The character is also well-liked in The Book of Boba Fett.
The mechanic and best friend of Djarin and Grogu, Pelli Motto, could also make a comeback. Amy Sedaris could also be back.
When Grogu chooses to be a Mandalorian rather than a Jedi, we haven't seen what Luke Skywalker thinks about it. We would not rule out another appearance from the CGI version of Mark Hamill as Luke Skywalker, though.
Raised By Wolves Season 3 Expected Release Date, Cast and Plot
During the end credits of The Book of Boba Fett, Timothy Olyphant could also show up.
Finally, even though we don't know who will be back, we do know one actor who won't be back: Gina Carano, who played Cara Dune in the original Star Wars movies. Carano made some controversial posts on social media, and now Cara Dune won't be back in the Star Wars universe.
"Gina Carano is not currently employed by Lucasfilm and there are no plans for her to be in the future," a Lucasfilm representative said in February 2021.

"Nevertheless, her social media posts denigrating people based on their cultural and religious identities are abhorrent and unacceptable."
Plot of The Mandalorian season 3: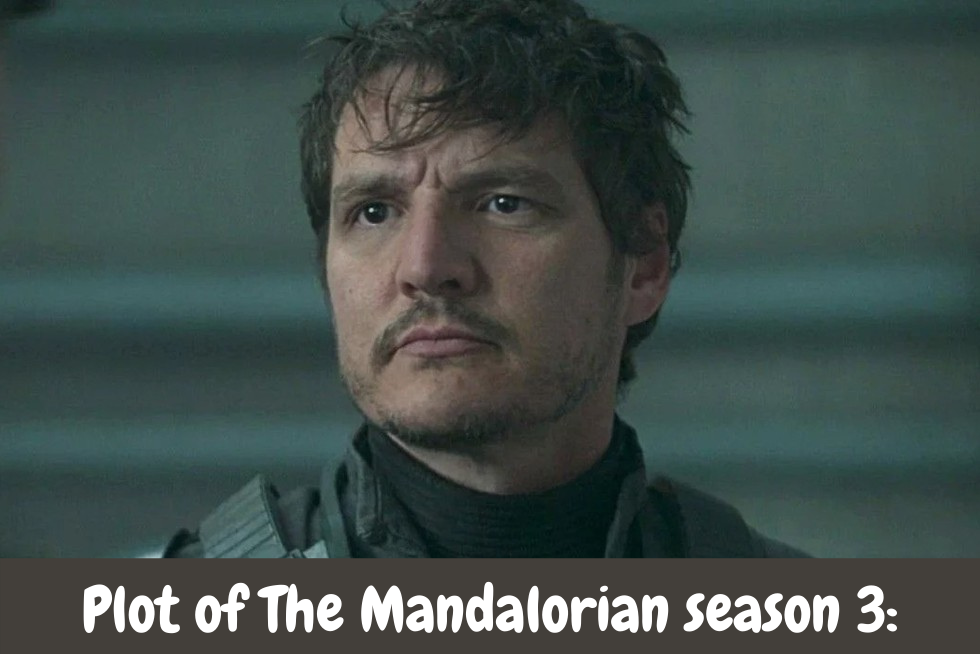 It was set up after The Book of Boba Fett came to an end. The Mandalorian season 3 was set up after that.
In the second season finale, The Mandalorian and Din Djarin broke up. In the spin-off series, Grogu and The Mandalorian were reunited after Grogu chose to be with Djarin over becoming a Jedi under Luke Skywalker.
When The Book of Boba Fett came to an end, the two were back together and were last seen blasting into space in an N-1 Starfighter in the last episode.
They'll go somewhere else.
Djarin could meet up with Bo-Katan Kryze, a possible Mandalorian leader (Katee Sackhoff).
Din Djarin might have his own problems to deal with at the same time. Giancarlo Esposito plays Moff Gideon in the finale. In the fight, he beats him and takes the Darksaber, a legendary Mandalorian weapon held by the ruler of the planet Mandalore. He gives it to Katee Sackhoff's Bo-Katan Kryze, who had been looking for it for a long time.
Unfortunately, Moff Gideon revealed that she had to fight to get the Darksaber. Bo-Katan couldn't get it from Din even if he begged her to. When more Dark Troopers and Luke arrived, the tension was quickly broken. We're sure there will be more Darksaber fights in The Mandalorian. What do you think? Is it possible that after all this time, we'll get to see the real world of Darth Vader's home planet, Mandalore, on Disney+?
After Moff Gideon says that he already had Baby Yoda's Force-friendly blood before the team arrived, there's at least one more question. Did blood go where? Isn't it Moff Gideon? Who else is using it, and for what? In The last Skywalker, Snoke and the Emperor come back. Is this linked to Snoke, or is there some other evil plan?
Our guess is that The Mandalorian season 3 will lead us to find out.
Cursed Season 2 Release Date and Renewal Updates
Trailer of The Mandalorian season 3, where can I see it?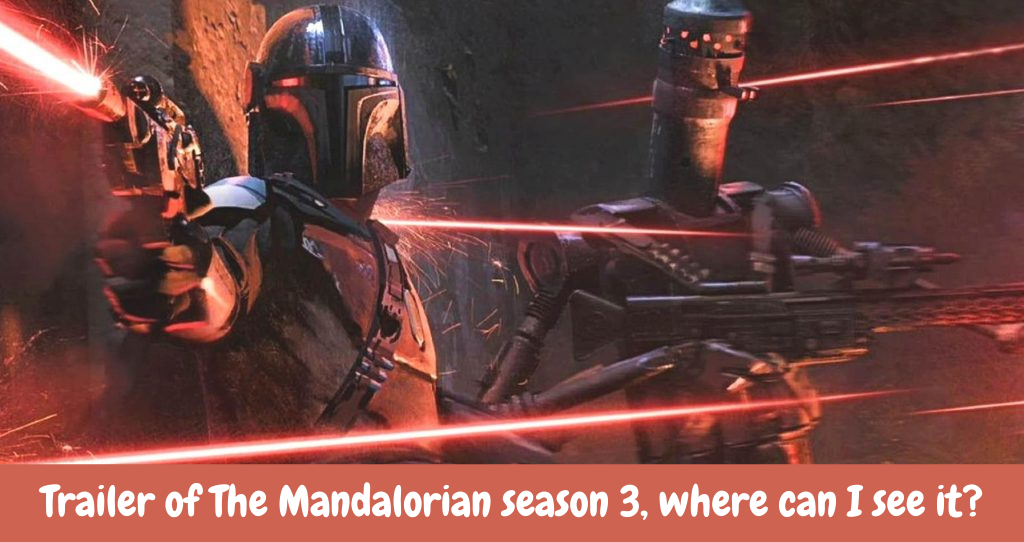 Not right now. Look for the first look at the next season when the show comes out.