Maxx Morando, the celebrity drummer, quickly made an excellent name for himself. Many people are curious to know more about him after spotting him with Miley Cyrus, So let us look at Maxx Morando's net worth, career, personal life, and much more.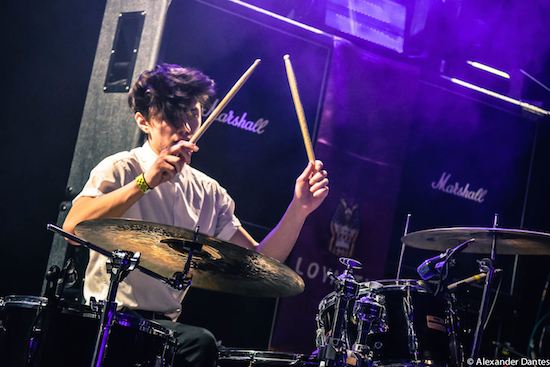 Who is Maxx Morando?
Born on 16th November 1998, Maxx Morando is a 24-year-old American musician. He gained popularity after he joined the Los Angeles-based band, "The Regrettes," as their drummer. He joined the band in 2015. And in 2017, the band released their first proper studio album, "Feel Your Feelings Fool!" Unfortunately, we do not know much about his family, background, or educational status. 
Harold and the Purple Crayon Release Date, Cast, Plot, and Trailer
Maxx Morando's Net Worth
Maxx Morando became famous because of his decent career through his work and talent. Multiple sources show Maxx Morando's net worth is about $2 million. Much of this comes from his earnings as a drummer and his music career. 
However, Maxx also earns a significant percentage of his net worth through paid promotions and sponsorships on social media platforms. 
Beyond this, we do not know much about his assets, cars, or properties. He has about 28 thousand followers on his Instagram but does not post much on the platform. 
I Think You Should Leave Season 3 Has a Release Date in Spring
Maxx Morando Dating Status
Even though Morando has been in the music business for a long, he only recently started making headlines. This is primarily due to his recent appearances with the famous singer/songwriter Miley Cyrus. The ex-Disney star is one of the most celebrities in Hollywood, and simply by being spotted with her, Morando gained a significant amount of fame.
Morando is rumored to be Miley's current boyfriend. The speculations regarding their relationship began after paparazzi spotted the couple in Miami. This was during Cyrus' shoot for her NBC New Year's Eve special, "Miley's New Year's Eve Party." The two were spotted on Miley's balcony in her hotel room, seemingly having a good time. 
Furthermore, there is also footage of them dancing backstage and enjoying each other's company. 
Tower of God Season 2 Release Date Announced!
Neither Miley nor Morando confirmed their relationship with each other publicly. However, they did attend the Gucci Love Parade fashion show together. Therefore, even though there is no verbal confirmation, the two aren't trying to hide their relationship with each other.