Based on the popular book series by Sherryl Wood, Chesapeake Shores has been running strong since 2016. After six successful seasons, fans want to know when Chesapeake Shores Season 7 will release. 
The series first premiered on August 14th, 2016, and since then has gained quite a fan following. This is probably why this drama series continued for so long. Fans seem to love everything from the wholesome family moments to the sprinkle of humor occasionally. 
To find out more regarding Chesapeake Shores Season 7, continue reading ahead. 
What Was Quinn Coleman Cause Of Death? Who Was Quinn Coleman?
Chesapeake Shores Season 7 Status
Unfortunately for fans of the Chesapeake Shores, there will be no Chesapeake Shores Season 7. The show followed the storyline of the book series. Therefore, as the story in the book ends, so must the show's storyline.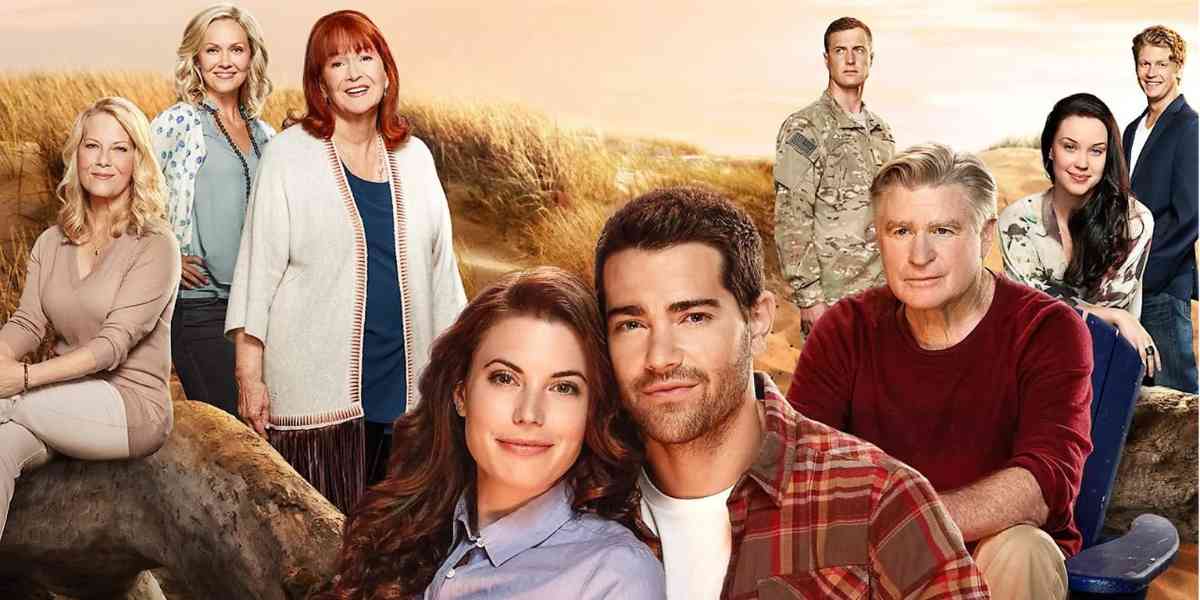 The Hallmark drama concluded its series finale on October 16th, 2022, with a jam-packed episode that truly met its expectations. Although the studio did not reveal the exact reason for ending the show, fans can at least be satisfied that the show did not end on a cliffhanger. 
All open storylines were completed, and the series finale satisfied its fans. 
Although most fans loved the final episode, many have also voiced their sadness over the show ending after six seasons. However, all good things must end, and the same applies to Chesapeake Shores. 
What is Linda Kasabian Cause of Death, How did Linda Kasabian die?
Potential Plotline for Chesapeake Shores Season 7
Although the series ended with its six seasons, fans cannot help but wonder what a potential seventh season would look like. The finale showed Evan getting down on one knee to propose to Abbey. Hence, if season 7 were to release, it would likely elaborate on Buckley and Abbey's engagement.
Evan's character was introduced in season 5, and the two finally went on their first date in season 6. Therefore, some fans may say their journey from the first date to the proposal may be a little rushed. 
In an exclusive interview with TV Insider, Sutton stated that they would have likely held off the proposal and engagement if there were to be a seventh season. However, as season 6 is the final season, they chose to round up its storyline. 
Furthermore, if Chesapeake Shores season 7 were to release, it would show Abbey and Evan starting their married life together. Evan would likely focus more on his charitable causes and step away from his work. 
Mike (Treat Williams), now retired, would start adjusting to his new retirement life. Furthermore, Kevin (Brendan Penny) would get into medical school, and the two siblings, Connor (Andrew Francis) and Margaret (Mariesa Crouse), would succeed in exonerating their father from financial fraud claims. 
What is Texas Chain Saw Massacre Release Date for PC
Chesapeake Shores Season 7 Cast and Trailer
As there is no season 7, it is evident that there is no news regarding the cast of it either. Nonetheless, if there were to be a seventh season, all the main characters from the sixth season would likely return. There could also be some new character additions.
There is also no trailer for Chesapeake Shores season 7, as the show ended with season 6. 
Although the show ended, for six straight years, the team of Chesapeake Shores delivered one after the other and managed to have its fans hooked for over half a decade. We are now excited to see what new shows Hallmark brings our way. 
Where to Watch Chesapeake Shores 
The whole of Chesapeake Shores is available on Netflix for those wanting to rewatch it (or make their friends watch it).