Netflix's popular sketch comedy series is back with another season, and we simply cannot contain our excitement. Netflix recently announced the release date for I Think You Should Leave season 3. 
The popular Netflix series dropped its first season in 2019, which was a huge success. After making fans wait for two years, the sophomore season was also released, which was again loved by fans. Another two years down the line and the third season is set to drop in Spring 2023. Continue reading ahead to learn more about the release date, cast, and exclusive updates about season 3. 
I Think You Should Leave Season 3 Release Date
After making fans wait for two years, the release date for Netflix's I Think You Should Leave season 3 is out. This release date comes almost a year after news regarding the show's renewal for a third season came out. 
According to Netflix, the third season of I Think You Should Leave Season 3 will release on Netflix on 30th May 2023. This date is a strategic move by the creators, as the release date is just one day before the qualifying cutoff for the 2023 Emmy Awards.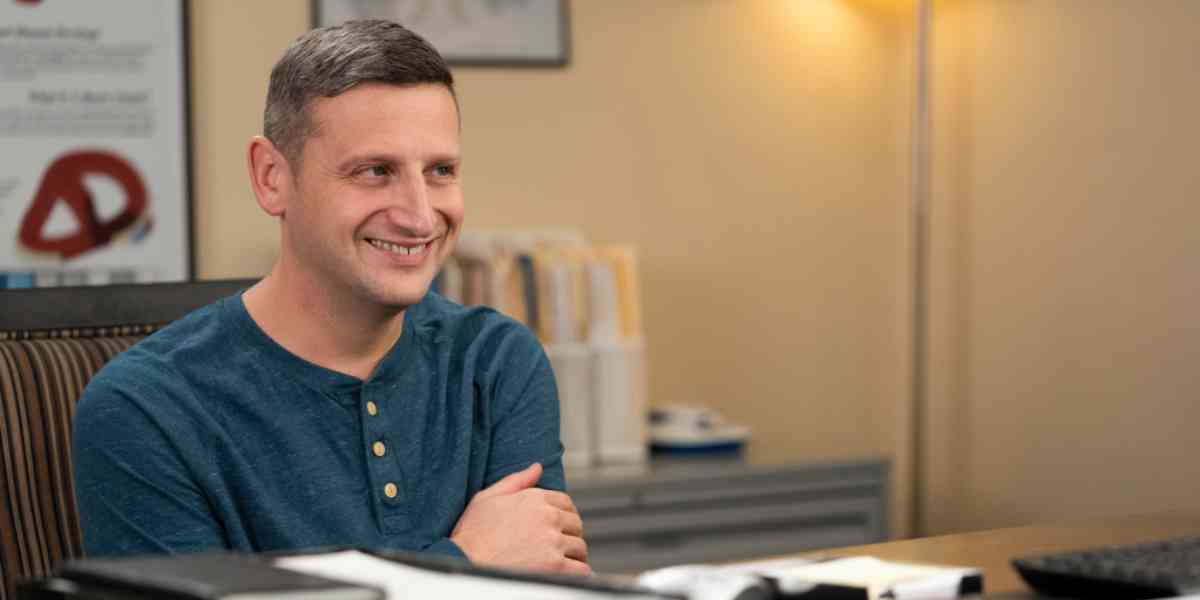 Last year, Tim Robinson won the Emmy Award for Outstanding Actor in a Short Form Comedy for his work on this show. Moreover, I Think You Should Leave was also nominated for Outstanding Short Form Comedy, Drama, or Variety Series. 
Related: What is Hunter Awtrey Cause of Death? Was it Natural Death or Accident?
If the show lives up to its standards, there is a high chance; it may also bag some significant awards at the Emmys this year. 
Cast
Written by Saturday Night Live veterans Tim Robinson and Zac Kanin, I Think You Should Leave Season 3 is popular for having multiple guest stars on the show. 
Famous comedians such as Andy Samberg, Julia Butters, Vanessa Bayer, Will Forte, Kate Berlant, Paul Walter Hauser, Patti Harrison, and Tim Heidecker all appeared in the previous installments of this comedy series. 
Moreover, Fred Willard, Bob Odenkirk, Brandon Wardell, Cecil Strong, Conor O'Malley, and Steven Yeun are among the many notable actors appearing in the previous seasons. 
Related: Vanderpump Divorce: Uncovering the Reasons Behind the Divorce of 'Vanderpump Rules' Stars Katie and Tom
Although the release date is out, the team is yet to announce the cast for the third season. The show's writer and main actor, Tim Robinson, will return for season 3. However, we do not know exactly who the other cast members or the guest stars will be. Nonetheless, considering the stellar lineup in the previous seasons, we expect the upcoming guest stars to be just as amazing. 
Plot 
The general plot for the previous two seasons of I Think You Should Leave has been pretty much the same. In each episode of the show, Robinson and his guest stars try to get people to leave. They aim to drive someone so insane that they either want to or need to leave the show. 
Sticking to its theme, I Think You Should Leave Season 3 will also have the same plot. Although it'll be interesting to see what new tricks Robinson and his guests have up their sleeves to drive people away. 
Number of Episodes in Season 3 
Not only did Netflix reveal the release date for the upcoming season, but they also told us the number of episodes we could expect. According to the streaming platform, the third season will have six episodes. 
This number should come as no surprise to fans of the show, as the previous two seasons also had the same number of episodes. 
I Think You Should Leave Season 3 Trailer
Related: What is Gabriella Ellyse Net Worth?
The trailer or teaser for I Think You Should Leave season 3 is yet to release.Although, given that the official release date for the show is right around the corner, we can expect a teaser to drop soon as well. 
Nonetheless, Netflix did release a first look for the upcoming season. This first look contains stills of Robinson and his usual comedic faces.