Tammy Daybell's murder trial received quite the media attention, especially since it involved "cult mom" Lori Vallow. However, as the trial proceeds, many are curious to know what went down and what was Tammy Daybell cause of death. 
The Background
Tammy Daybell, the first wife of Chad Daybell, allegedly died in her sleep on 19th October 2019. Suspiciously, just a month before Tammy's death, Lori Vallow's two children, JJ and Tylee, disappeared. However, the family refused to get an autopsy done, and the state concluded that the death was due to natural causes. 
In a surprising turn of events, Mr Daybell married Ms Vallow at a beach in Hawaii less than a month after his wife, Tammy's death. However, the police only started investigating the case after the two children of Ms Vallow went missing. During the process, authorities soon unearthed Ms Vallow and Mr Daybell's insane cult beliefs. Therefore, this led to them further investigating Mrs Daybell's death. And so, the investigating authorities exhumed Mrs Daybell's body and conducted a proper autopsy.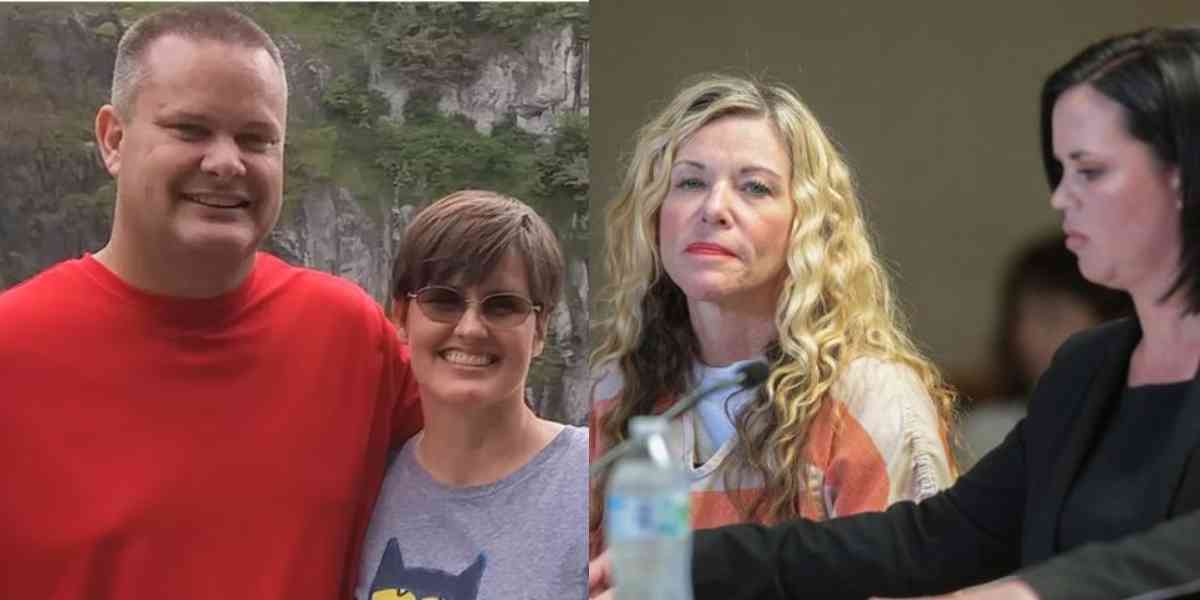 Related: What is Skinwalker Ranch Season 4 Release Date?
Upon finding out the autopsy results, the authorities charged Mr Daybell and Ms Vallow with the murder of Mrs Tammy Daybell. However, for years, the police and involved parties remained silent about Tammy Daybell cause of death.
Tammy Daybell Cause of Death
After years of keeping the public in the dark, the authorities finally revealed Tammy Daybell cause of death. As confirmed by multiple sources, Tammy Daybell died due to asphyxiation. During her opening statement in Ada County Courthouse, Lindsay Blake, the Fremont County prosecutor, claimed that Mrs Daybell died "at the hands of another and died of asphyxiation."
On Monday, 10th April 2023, the prosecutor claimed in court that Tammy called 911 10 days before her death. The deceased complained that someone had tried to shoot her in her driveway. Moreover, Ms Vallow had also sent a message to an undisclosed person that her brother Alex Cox could not do anything wrong. 
Related: Genshin Impact 3.6 Update Release Date, What New: Everything We Know
East Idaho journalist Nate Eaton also explains that the prosecutor claimed that Cox raised concerns that he was being made to be the fall guy after Mrs Daybell's death. Suspiciously, only a day after his claim, Cox also "suddenly died" at 51. Although the autopsy declared his death due to natural causes, police found a drug called Narcan in his blood. An overdose of this drug can result in death, which is likely what happened with Mr Cox. 
The Doomsday Couple 
Tammy Daybell and Chad Daybell got married in 1990 and had 5 children together. The couple even started a publishing company where they would release Chad Daybell's doomsday books. However, in 2018, Chad met Lori Vallow at a religious conference in Utah, and the couple started their affair. 
The prosecutor claims that Ms Vallow and Mr Daybell killed Tammy to collect her life insurance. The prosecution also says that the couple murdered Ms Vallow's children, JJ and Tylee, to claim the social security fund and survivor benefits. Ms Vallow's children were last seen in September 2019, shortly after Ms Vallow moved from Arizona to Idaho to be closer to Mr Daybell. 
The last known picture of Tylee was at Yellowstone National Park on 8th September 2019, after which no one ever saw her again. Only a couple weeks later, on 22nd September, JJ also disappeared. No one ever heard from or saw the 7-year-old boy again. 
As per reports, prior to the disappearance of her children, Ms Vallow told her friends that her children were zombies. She claimed that the only way to release evil from someone's soul was by killing them and freeing their spirit.  For days JJ's grandparents tried to get in touch with their grandson but when Ms Vallow refused to tell them his location, they alerted the authorities. 
Related: What Is Brian Cause Of Death?
Less than a year after their disappearance, the police found the remains of both children in Mr Daybell's backyard. A black plastic bag covered 7-year-old JJ's body. Whereas, Tylee's body was cut into pieces and burnt in the firepit before being buried in the pet cemetery. 
The Police Case and Charges
The police soon linked the deaths and disappearance of the children with those of the couple's spouses. Ms Vallow's 4th husband died in July 2019 at the hands of her brother Cox. The police, therefore, were quick to connect the dots. 
At the time of the murder of Ms Vallow's husband, Cox claimed self-defence. However, even though Cox is now dead, Ms Vallow still faces conspiracy to murder charges in Arizona as well. 
As for the case in Idaho, Ms Vallow faces charges of first-degree murder, grand theft, and conspiracy for the death of Tylee and JJ. She also faces first-degree murder charges for the death of Tammy Daybell. Ms Vallow also faces financial charges and is currently serving a life sentence in prison.
Mr Daybell also faces similar murder charges, and the final trial of the couple will take place soon. The exact date for the trial is not specified as of yet, but we will keep you updated with all the latest news in this cult-mom murder case.