Lauren Elizabeth recently made a pregnancy announcement that took her followers by surprise. Fans were unaware that the 28-year-old influencer was even in a relationship, let alone pregnant. Nonetheless, following her announcement, everyone wants to know who is Lauren Elizabeth boyfriend. 
Well, we've done our digging, and we now know who is Lauren Elizabeth boyfriend, what he does, and more details about the couple's relationship. So continue reading ahead to find out more. 
Lauren Elizabeth Boyfriend
After a lot of digging and going through some Instagram posts, the internet succeeded in finding out who Lauren Elizabeth is currently dating. Lauren Elizabeth boyfriend is Matt Torvik, and the couple has been dating for quite some time now. Matt Torvik is 28 years old and is an account executive from Chicago. His job or career is less glamorous than Lauren's, but the couple still makes it work and seems quite happy together.
Torvik went to John Hersey High School and later to Indiana University Bloomington, where he earned a Sports Marketing and Management degree. He was an avid university student and actively participated in multiple activities. He was part of the Sports Marketing Alliance, Delta Tau Delta, Men's Club Volleyball Club, and Wakeboard Club. Apart from this, Torvik also worked at the Gold Arrow Camp as a Waterfront Specialist between 2016 and 2018. Later he worked in a company in Denver as their consultant for business solutions. The company later promoted him to a carrier sales representative, and he worked in a managerial position in 2020.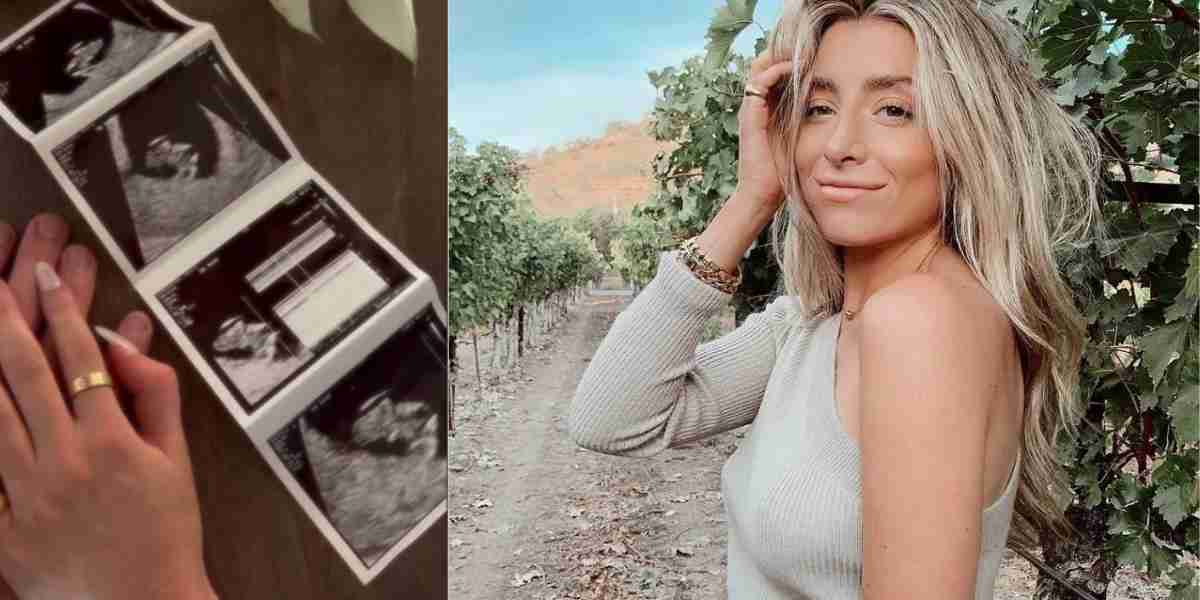 Matt Torvik has 1300 followers on his Instagram and often posts about himself and Lauren on his account. There are multiple cute pictures of the two of them on his Instagram. The two have very different professions and busy lifestyles, yet they manage to take time out for each other and their relationship. 
Related: What Was Lance Reddick net worth When he Died?
Lauren and Matt's Pregnancy Announcement
Recently, Lauren Elizabeth took to her Instagram account to post a sonogram picture alongside the picture of her and her boyfriend, Matt Trovik's hands. This surprised the internet as she did not previously talk about being in a relationship. 
She captioned the post, "Been keeping a little secret all year. We are so excited for our baby girl this September. First-trimester vlog is on my YouTube."
As soon as Lauren made the announcement, the internet started digging. It was not long before they joined the dots and found out who Matt Trovik was. The pregnancy announcement received a lot of love and positivity from her fans and followers, as well as the rest of her friends. 
Related: Stassi Schroeder is Pregnant, She is Going to be a Mom of Two
In her vlog regarding her first trimester, Lauren shared how this was not an easy pregnancy for her. She found out about her pregnancy within the first few days of 2023, and it was quite a surprise for her. Nevertheless, she and Matt are excited to welcome their baby together. We wish Lauren a healthy and safe pregnancy and cannot wait to see more of Matt on her Youtube channel.
More about Lauren Elizabeth
Born on 6th July 1994, Lauren Elizabeth is a 28-year-old Youtuber, influencer, and actress. She's made an entire career advocating for a healthy lifestyle and loving and focusing on yourself. She started her Youtube channel in 2011, and it currently has over a million followers. Moreover, besides healthy living and self-love, she also posts about beauty and fashion-related content. These include makeup tutorials and various fashion tips and tricks. 
Although she started her career as a Youtuber and influencer, she also tried her hand out at acting and tapped into Hollywood. She starred in the movie "Bad Night" alongside Jenn McAllister in 2015. She's a red carpet and entertainment host as well. Additionally, she also does sketch comedy. Whether it be acting, Youtube, or her Instagram family, Lauren Elizabeth managed to garner quite a fan following. Her fans specifically love her for her jolly personality and positivity. Her content is a source of inspiration for many of her viewers, and over the years, she's built a relationship of trust with her followers. 
Lauren Elizabeth's Personal Life and Previous Relationships 
Lauren is not the only Youtuber in her family, as her brother, who goes by the Youtube name, Mr. Tukie, is also a famous lifestyle Youtuber. Through her time on Youtube, she's also established close friendships with other Youtubers, such as Jenn McAllister, Arden Rose, and Andrea Russett. 
Related: What is Gabriella Ellyse Net Worth?
Even though Elizabeth shares so much about her lifestyle on her social media, she keeps her love life under wraps, which is why we do not know much about her previous relationships. However, we know that before her current relationship, she was in a long-term relationship with Cameron Fuller and dated Casper Lee for a short time.