The Genshin Impact 3.6 update will drop soon, and game fans cannot contain their excitement. This update will finally reveal what Traveler saw in the Unknown Sanctuary and the unanswered questions behind Loom of Fate.
The official details about the Genshin Impact 3.6 update still need to be out. Nonetheless, multiple speculations and leaks regarding the game have revealed much information. Continue reading to learn about the release date, new characters, quests, and weapons.
Genshin Impact 3.6 Update Release Date
The latest update in the Genshin Impact game is closer than you may think. According to multiple sources, the Genshin Impact 3.6 update will be available from April 12th, 2023. However, HoYoverse still needs to make an official announcement regarding this.
Unfortunately for fans, the in-game servers will go down for a few hours. This is to get the game updated and ready for release. Since the servers will be down, fans cannot play Genshin Impact during that time. Nonetheless, HoYoverse does not disappoint as usual -to compensate for this, all players will get Primogems for free. Once the game returns online, you can collect your Primogems from the in-game mall.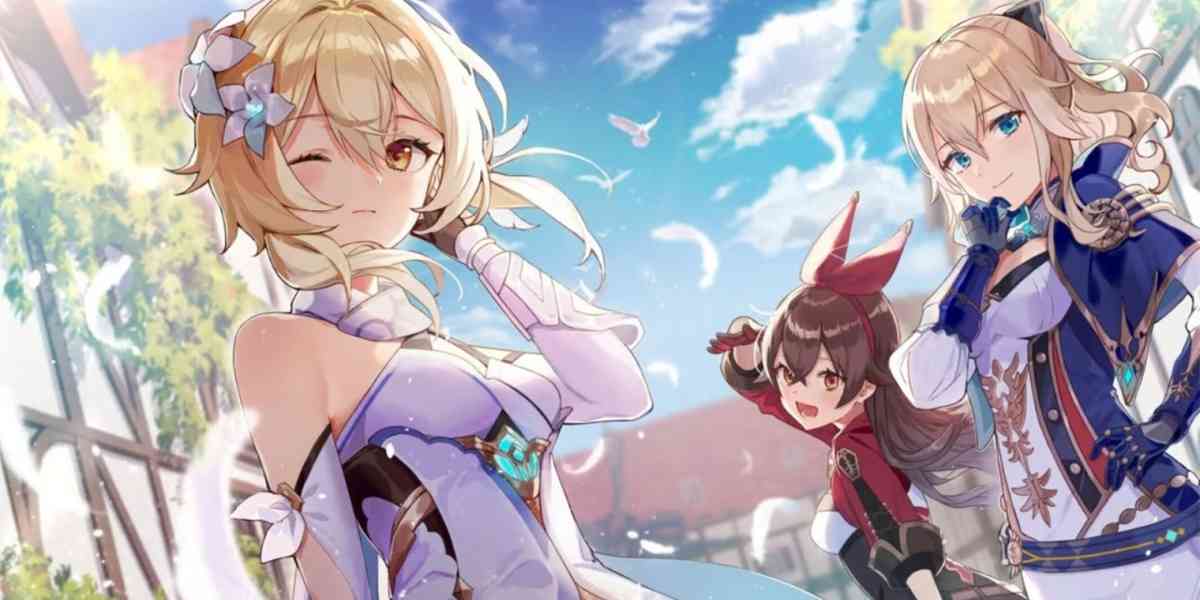 Related: Transformers Reactivate Release Date announced for PC and Consoles
What's New in Genshin Impact 3.6 Update?
New Characters
Although the creators at HoYoverse are keeping most information regarding the new Gensin Impact 3.6 update, they did reveal some information. HoYoverse revealed that there would be two new characters in the new update. One of these characters is Kaveh, a 4-star character, and the other is Baizhu, a 5-star character.
Players will be able to access these players through Primogems. Alternatively, you can also get these players by pulling them from their banners using Intertwined Fates. Moreover, you can also pull Dehya from the Standard banner.
New Maps in Genshin Impact 3.6 Update
Related: Lookism Season 2 Release Date: Everything We Know
Another leak reveals that the update will reveal a new game area. However, the name of this new map remains a secret. We won't find out the name of this map till the update drops.
New Villains
With new heroes and players, it's also essential to introduce new enemies. This is exactly what the latest update of Genshin Impact will bring for its players. Players should be ready to face enemies such as Anemo Hilichurl Ranger, Hydro Hilichurl Ranger, and Iniquitous Lustrator in the new update.
However, the most exciting part is that players will also face a new dragon-like boss weekly. Therefore, players will have something new to look forward to every week, even after updating the game.
New Tree Offering System
According to this new tree offering system, players can increase their level and get rewards in exchange for Plumes. To do this, they must offer Plumes of Purifying Light to Sweetdew Pool. These are spread all across the area.
New Artifacts
According to a leak by Project Amber, Flower of Light will be the new 5-star artifact in the latest update.
Related: Star Trek Discovery Season 5 Will be the Last of the Series, Paramount+ Pushes Release Date to 2024
As you can see, the latest Genshin Impact 3.6 update will bring many new and exciting things for its players. With less than a month left to its release, excitement is at an all-time high. Let us know in the comments which feature about the upcoming update excites you the most.