After dominating the world of movies, Disney is now trying its hand at a trading card game. Disney Lorcana sets itself apart from other trading card games, such as Pokemon, by providing a less competitive take on card games. Add the colorful Disney animations to the equation, creating a real game changer.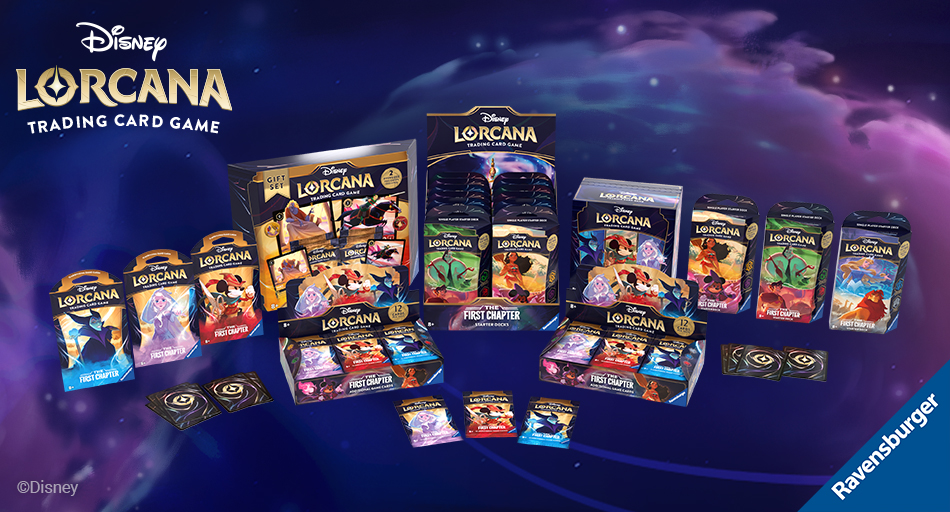 The official announcement about Disney Lorcana was made at the D23 Expo; however, the game doesn't officially release till later this year. Here is everything we know about the upcoming trading cards game. 
2023 State Stimulus Checks Updates to Know Now!
Character Cards for Disney Lorcana and Game Play
Disney partnered with puzzle and game maker Ravensburger to bring the game to life. Fans attending the D23 Expo could buy the exclusive first set of cards much before its release. Moreover, fans could also buy the exclusive Mickey Mouse card. This card is not part of the set and was exclusively available only for attendees of the D23 Expo. 
The first edition set will contain six different character cards. The first is Captain Hook, who has a sword for a hand and is a formidable duelist. This set also contains Maleficient and Elsa the Snow Queen in her dragon form. The Dragon Fire maleficent card shows cursed green fire coming from the dragon's mouth. Players can use this card to banish a character from the game. 
Cruella de Vil is described as "miserable as usual." Finally, finishing the first set, we have Stitch, the rockstar, and Robin Hood, the unrivaled archer. The exact nature of every single card in this set is still unknown. Nonetheless, we may learn more about each card's powers as we get closer to the release date. 
Although not part of the first set, we also got a sneak peek of a few more cards from upcoming sets. We see Olaf, who is ready to give warm hugs to everyone. Further, we also have Jumba Jookiba, the Magic Mirror, and Princess Aurora featured in future sets. 
Regarding the gameplay, Ravensburger explains that players will take on the role of various characters and bring them together from Lorcana's "The Great Illuminary."
Disney Lorcana Release Date 
As per the current news, Disney Lorcana will officially launch on 18th August 2023. You can buy the game from most local game stores once it releases. However, the launch for all mass retailers will occur on 1st September. The second set will drop the same year, on 17th November 2023, in local game stores. Whereas the mass market launch happens on 1st December. 
According to its schedule, Disney will launch four sets of Disney Lorcana each year. All of these sets will have original Disney artwork and will genuinely be beautiful to look at. 
After its official launch, Disney Lorcana will release in the United Kingdom, the United States, Canada, Belgium, France, Austria, Germany, Netherlands, Switzerland, and Luxembourg. Moreover, to further make it more interesting, Disney Lorcana trading cards will be available in three different languages, German, French, and English. 
What Was Quinn Coleman Cause Of Death? Who Was Quinn Coleman?
Players can buy a starter set that contains 60 cards in "two of the six 'inks.'" These decks contain a booster pack, two foil cards of the characters in the boxes, and game tokens. 
In a world dominated by trading card games such as Pokemon, Magic: The Gathering, and Yu-Gi-Oh! It will be interesting to see how well Disney Lorcana holds up.