If you're living on planet Earth, there's a high chance you've at least heard about the Texas Chain saw Massacre film series. Well, now, there's a video game being added to the franchise. The Texas Chain saw Massacre video game has long been under the works. However, Gun Interactive, the game's publisher, kept the release date a secret. 
Finally, after much speculation, the Gun Interactive team officially revealed the official release date for the upcoming game. Continue reading ahead to learn more about the release date and the platforms it'll be available on. 
Texas Chain Saw Massacre Release Date
Developed by Sumo Digital and published by Gun Interactive, this gory slicing and dicing game is finally set for its release. According to the official announcement by Gun Interactive, Texas Chainsaw Massacre will release on 18th August 2023. 
Disney Lorcana Release Date, Price: Everything We Know
Technical Test 
We've got good news for all the eager fans who cannot wait until the game releases in August. The publishers will release a technical test for the game starting May 25th. To determine the eligibility criteria for the test, we recommend you stay up to date with the social media channel for Texas Chainsaw Massacre. Further, you should also wishlist the game on Steam so you do not miss any updates.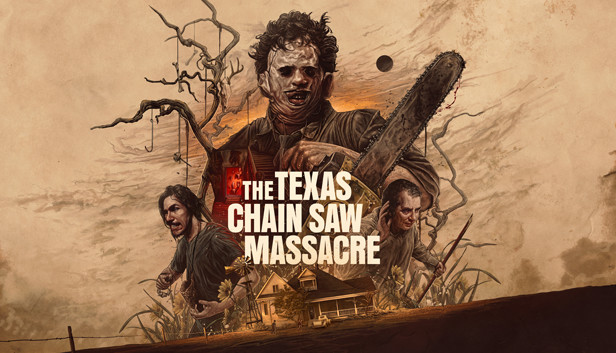 What Was Quinn Coleman Cause Of Death? Who Was Quinn Coleman?
Which Consoles is the Game Compatible With?
You do not need to worry if you've got the latest Playstation or Xbox console. All the games that release now are compatible with these consoles. Nonetheless, even if you've got an older console, the game will likely be compatible with it as well. 
As per the current news, Texas Chainsaw Massacre is compatible with PS4. PS5, Xbox One, Xbox Series X/S, and on your PC. Moreover, the game will also launch on Xbox Game Pass for console and PC on the 18th of August 2023. So if you've got a game pass membership, you're good to go. However, even if you don't, you can always purchase and play the game on your PlayStation. 
2023 State Stimulus Checks Updates to Know Now!
Texas Chain Saw Massacre Official Game Trailer
Two days ago, the official game trailer was released on IGN's Youtube channel. As expected, it shows the game in all its bloody, brutal, slasher glory. But isn't that precisely what we want from this game? 
From the looks of the trailer, Gun Interactive manages to live up to the standard of the movie and its previous slasher game, Friday the 13th. 
Steam describes the game, "Take on the role of one of the notorious Slaughter family, or their victims, in The Texas Chain Saw Massacre, a third-person, asymmetrical horror experience based on the groundbreaking and iconic 1974 horror film. Experience the mad and macabre in The Texas Chain Saw Massacre."