We know the fans eagerly await the arrival of Diablo IV Season 1. It is Blizzard Entertainment's highly anticipated action role-playing game; many are curious about the first season's release. Seasonal play has become a staple in the Diablo franchise. It offers players exciting challenges, rewards, and a chance to compete on leaderboards. This article will discuss when Diablo IV Season 1 will start, exploring the available information and speculating on potential release dates.
Seasons were first introduced in Diablo III, capturing the attention and engagement of players worldwide. These limited-duration events allowed participants to start fresh with a new character, compete for seasonal rewards, and experience exclusive content. Seasons brought new gameplay mechanics, such as Seasonal Conquests and Haedrig's Gift, providing a fresh and engaging experience for veterans and newcomers.
When Will Diablo IV Season 1 start?
While Blizzard Entertainment has not officially announced the start date for Season 1, it has hinted at a possible start date. 
Players must meet specific prerequisites to participate in Diablo IV Season 1. Completing the main campaign and witnessing the game's ending is one of these requirements. This ensures that players have experienced the whole storyline before embarking on the challenges and rewards that Season 1 offers. By completing the primary campaign, players will have a deeper understanding of the game's lore and be fully prepared to immerse themselves in the upcoming season.
According to available reports, there is a possibility that Season 1 will be accessible around mid-July, which coincides with a month after the initial release of the game. This timeframe offers an advantage for players who are still in the process of completing the game's storyline. This will allow them ample time to delve into the new season.
Related: Metal Gear Solid 3 Remake Is Now Official
Diablo IV Season 1  Battle Pass 
When Season 1 of Diablo IV kicks off, players can expect the introduction of the game's initial battle pass. Blizzard has officially stated that even without purchasing the battle pass, players will have access to 27 tiers of free content. This ensures that everyone can enjoy additional rewards and challenges without extra cost.
However, those who decide to invest in the battle pass will not only gain access to the 27 free tiers but also unlock an additional 63 premium tiers. These premium tiers will likely offer even more exclusive rewards, cosmetics, and in-game bonuses. It will provide an enhanced experience for players willing to take advantage of the battle pass.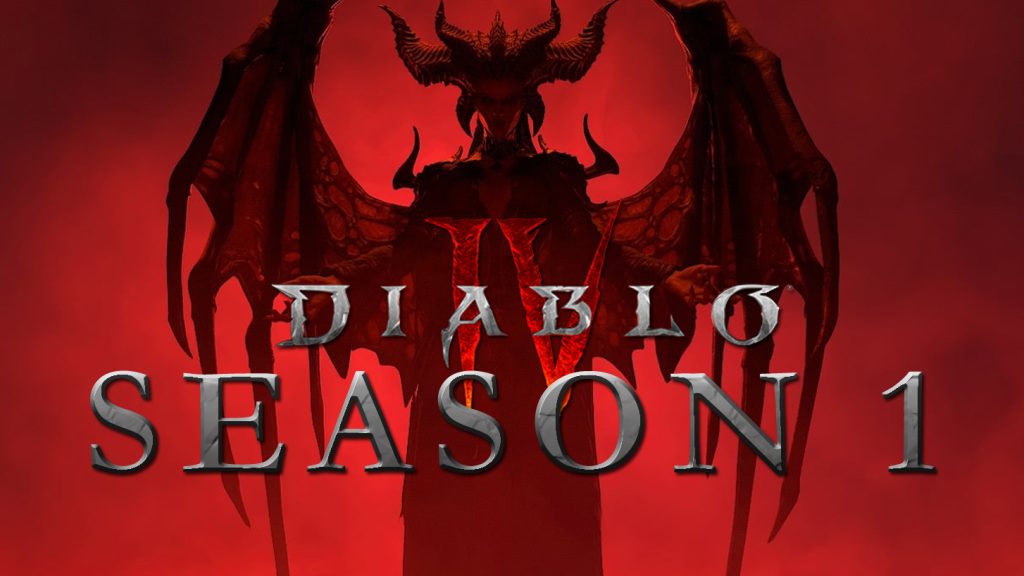 Related: Redfall Early Access: How to Play Redfall Early?
Diablo IV Season 1 Theme 
The theme of Diablo IV Season 1 is an essential element. The article will set the tone and atmosphere for the entire season. While Blizzard Entertainment has not officially disclosed the specific piece for Season 1, we can look to previous Diablo seasons and the game's overall lore for potential insights and speculation.
The Diablo franchise is known for its dark, gothic, and supernatural themes. It focuses on the eternal conflict between angels and demons. So it is highly likely that Diablo IV Season 1 will continue to embrace this thematic foundation. It will continue to immerse players in a world filled with ancient evils, demonic forces, and epic battles.
Conclusion 
In conclusion, Diablo IV Season 1 holds great promise for fans of the franchise. We think it will offer an exciting and immersive experience within Sanctuary's dark and gothic world. Blizzard Entertainment has not officially announced the specific start date and theme for Season 1. However, we can anticipate a release within a few months of the game's launch,
Related: Hellblade 2 Release Date Leaked In Xbox Game Pass Ad