Lookism season 2 is revealed, and the Netflix series was unexpectedly successful in the streaming industry. Park Tae-Joon is the talent who wrote and drew this highly popular South Korean webtoon. It was first released in November 2014, and the creator used to drop chapters on Naver Webtoon weekly. But after years, the fans finally got an anime adaptation, and you already know what a success it was. The popular webtoon now found a new fanbase, which has excited the fans to see more updates about Lookism season 2.
The show touches on a sensitive subject that is relatable to real life. And this odd similarity is one big reason for the massive reception of the anime. Now the question is, will there be a season 2? If yes, when will it release? Worry not, the answers are here, and you can read them below.
Hot Topic:- Saw X Release Date, Cast, Trailer and Plot
Lookism Season 2 Release Date: Did The Korean Webtoon Get Renewed?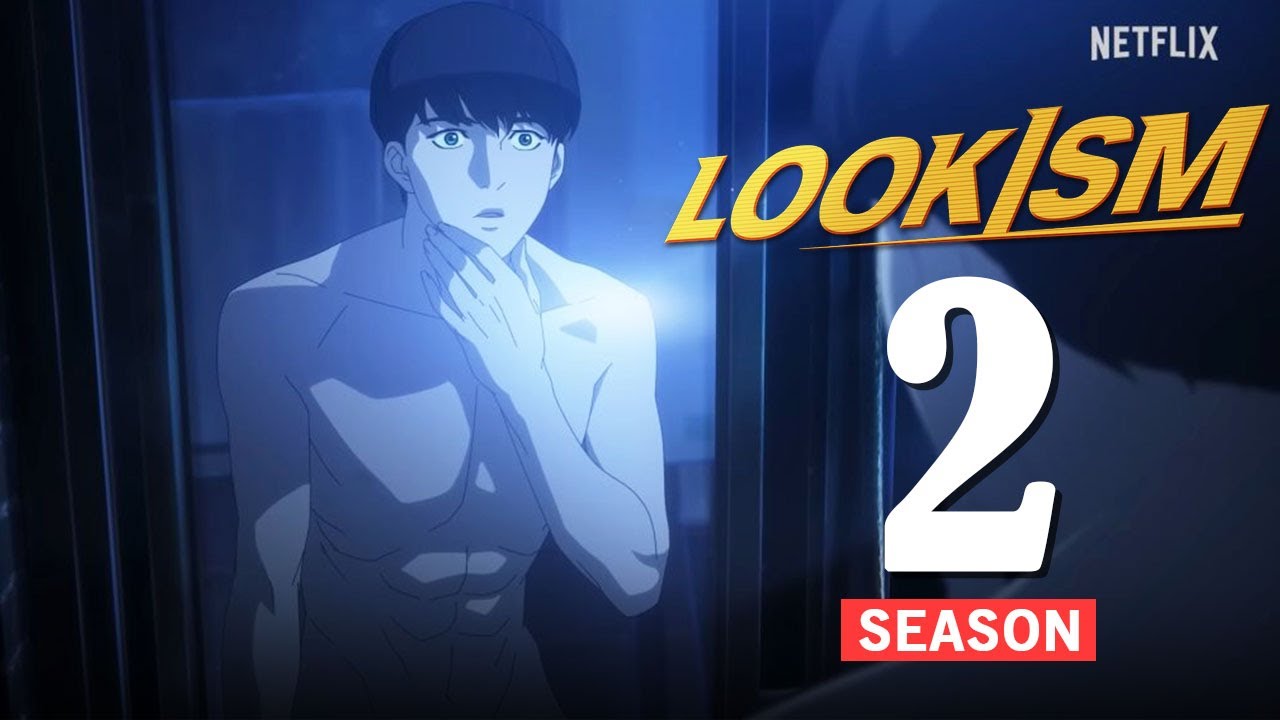 There is no release date for season 2, and the renewal status is also unclear. But if the renewal is happening, then Lookism season 2 might premiere in late 2023. The Korean Netflix anime debuted on the streaming platform on 8th December 2022. The attention it has drawn towards its storyline is because of the flawless depiction through anime. However, the first season of Lookism had got delayed initially after an inevitable change of events in Seoul. Though the reasons are not publicly available for discussion, this delay will impact the renewal of season 2. No concrete decision is public, but the thing that Netflix most prioritizes is popularity. And in that case, season 2 has a probability.
The show is also gaining popularity amongst K-drama and anime fans, increasing the chances of season 2 renewal. If the target demographic is happy, Netflix will be glad to extend the anime for upcoming seasons. There is still time to learn about the status since Netflix usually takes time to share renewal updates.
What is The Probable Plot Of Lookism Season 2?
 Lookism taps into the subject of bullying and self-image. The story is about Park Hyung Suk, a 17-year-old student facing discrimination for his odd appearance. He doesn't have the perfect height and girth, leading him to move to Seoul's Jae Won School. This vocational education center is famous for its liberal teaching style. Here, Hyung Suk undergoes a massive change. It was due to a superpower that allowed him to switch bodies. His fat appearance is now looking beautiful, and he soon became popular. During the daytime, Hyung Suk is seen with a beautiful body, but by night, he changes to his ugly self.
 The story's central premise is to show how Hyung gets treated differently based on his beautiful and ugly appearance. In the finale episode, Hyung wins a singing show and takes a stand for his friend. 
Lookism season 2 will be taking the same path as before and showing the truth about society. But when will Hyung show his true self? Well, we think that will not be shared so early.
Who Are The Cast Of Season 2?
 Netflix made sure to match the cast precisely the characters to give authenticity. A charming set of forms play the voice actors in season 1. And without a doubt, the same actors will be happy to take control of their roles. The models and the characters for season 2 are:
   

Harrison Xu is the child version of Park Hyung Seok

   

Hann Shin as the elder version of Park Hyung Seok

   

Kyung, as Hyung Seok's mother, M. Daugherty 

   

Ji Ho. E. Ko as Deok-Hwa Pyro,

   

Baylon as Dae Ung

   

Nick as Ho Bin

   

Hwang Chang-Yung as Tae Sung

   

Ryu Seung-gone as Jin Seong 

   

Jang Mi as Mi Jin 

   

Nam Doh-hyeong as Mae Sik 

   

Sa Moon-young as Ha Neul

   

B. Jeong-mi as Kim Hyeonuk 

   

Lee Shorten as Jong Geon
Is There A Trailer?
 No, the Lookism season 2 trailer is not going to release any time soon. If the show is getting a renewal for the second season, the trailer of Lookism season 2 might arrive in mid-2023.
Lookism season 2 is keeping the fans wanting more. It is a big moment for anime fans to get content of Korean origin. We hope the franchise continues, and we will soon hear the Lookism season 2 renewal news.