The reality television world's royal family will return in Hulu's The Kardashians season 3. And the best part is that it's going to be even more full of drama than the previous season; at least, that's what the official trailer suggests. 
That's not it, as we not only have a trailer for the upcoming season but also a release date. So, prepare yourselves for another round of shocking events and jaw opening behind the scenes as The Kardashians season 3 is about to make its way on your screens this very month. Moreover, we suggest you quickly rewatch the second season again, as this season will continue from where things were left off. So are you excited to see the Kardashian-Jenner clan return? If yes, continue reading!
The Kardashians Season 3 Release Date
The Kardashians season 3 will release on Hulu on May 25, 2023, Thursday. Additionally, the new episodes will release once every week on Thursday.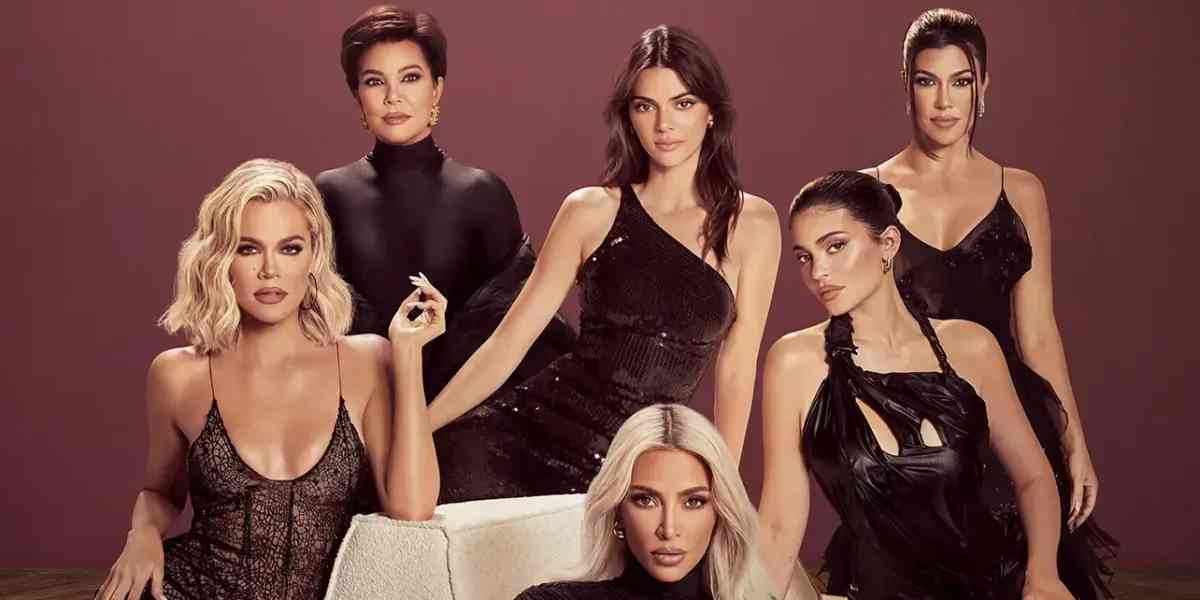 Moreover, it will premiere on the same day, i.e. May 25, on Disney+ internationally and Star+ in Latin America. Hence, people worldwide can watch the Kardashian Jenners as they explore their lives.
Related: Achraf Hakimi Divorce: Why Is The Couple Splitting?
The Kardashians Season 3 Cast
Most of the Kardashian-Jenner clan will be featured in the third season. This includes Kris Jenner, Kourtney Kardashian Barker, Kim Kardashian, Khloè Kardashian, Kendall Jenner and Kylie Jenner. Rob Kardashian will probably not be appearing in the third season, as he has decided to stay out of the spotlight.
In addition to these, Travis Barker will also appear in The Kardashians season 3 along with his three children, Alabama, Landon and Atiana De La Hoya. Other members of his family might make an appearance as well in the upcoming season. Moreover, Kourtney's ex, Scott Disick, might pop up in a few episodes here and there, just like he did in the second season. Momager Kris Jenner's boyfriend Corey Gamble will also probably appear in the third season. 
Related: What Was Seymour Stein Net Worth When He Died?
There are chances that Kanye or Pete Davidson will also make an appearance. However, this isn't confirmed. Also, since there have been speculations about Kendall Jenner dating Bad Bunny, he might appear in the third season confirming their relationship.
Plot
The Kardashians are almost always in the spotlight, and since we know that the filming has been ongoing for quite some while, we can predict the events that season 3 will cover.
The Kardashians season 3 will show Kourtney Kardashian's newly married life. It will also cover the NY Fashion Week, as Kourtney's Boohoo campaign was featured. Kourtney even confirmed the same while speaking to E! News during her brand's debut at the New York Fashion Week. She said, "I've been filming season 3 here. We're shooting season 3 now."
Related: I Think You Should Leave Season 3 Has a Release Date in Spring
Furthermore, the third season will also show Kim as she deals with her breakup with former SNL member Pete Davidson. It will also provide the behind-the-scenes of Kim's major collaboration with Dolce & Gabbana.
Kris and Kylie collaborated to make a new makeup palette recently. The third season might show the behind-the-scenes for it and take fans back to Kylie's headquarters, the place where all the magic happens.
Khloè has been going through her own battles as she discovers she is suffering from melanoma. Furthermore, The Kardashians season 3 will also show Khloè's son Tatum and how she and Tristan manage co-parenting their kids.
The Kardashians Season 3 Trailer
The official trailer for The Kardashians season 3 dropped on April 27, 2023, and it does not disappoint. 
It shows Kim trying to get over her breakup with Pete and figure out things with Kanye. It also shows Kourtney blame Kim for doing business during her wedding festivities. Kylie can also be seen discussing the beauty standards her family is setting, as she doesn't want her daughter to set them as ideals and get anything done to herself when she grows up. It also shows Khloè's fight with melanoma as she reveals a scar on her face to the world.
Which story are you most excited to watch unfold in the third season? Let us know in the comments!