Disney and National Geographic have teamed up to bring a much-needed biography to our screens through a mini-series, A Small Light. The mini-series will shed light on the life of Miep Gies, the woman who tried to provide shelter for the Frank, Van Pels and Pfeffer families during the Nazi era. Moreover, it will give another outlook on the story of Anne Frank. This is because it will show you the life of Anne Frank from the eyes of Miep Gies. It will also show the hurdles the woman had to go through to protect the members of three families and much more.
So, if all of this excites you and you are looking forward to watching another historical event come to life, then continue reading.
A Small Light Release Date
A Small Light will release its first two episodes on May 1, 2023, at 9 pm ET on Lifetime, Nat Geo WILD, and National Geographic. It will release on May 2 for Disney+ and Hulu.
The rest of the episodes will be released in the same pattern every Monday for Lifetime, Nat Geo WILD, and National Geographic. They will release every Tuesday for Disney+ and Hulu.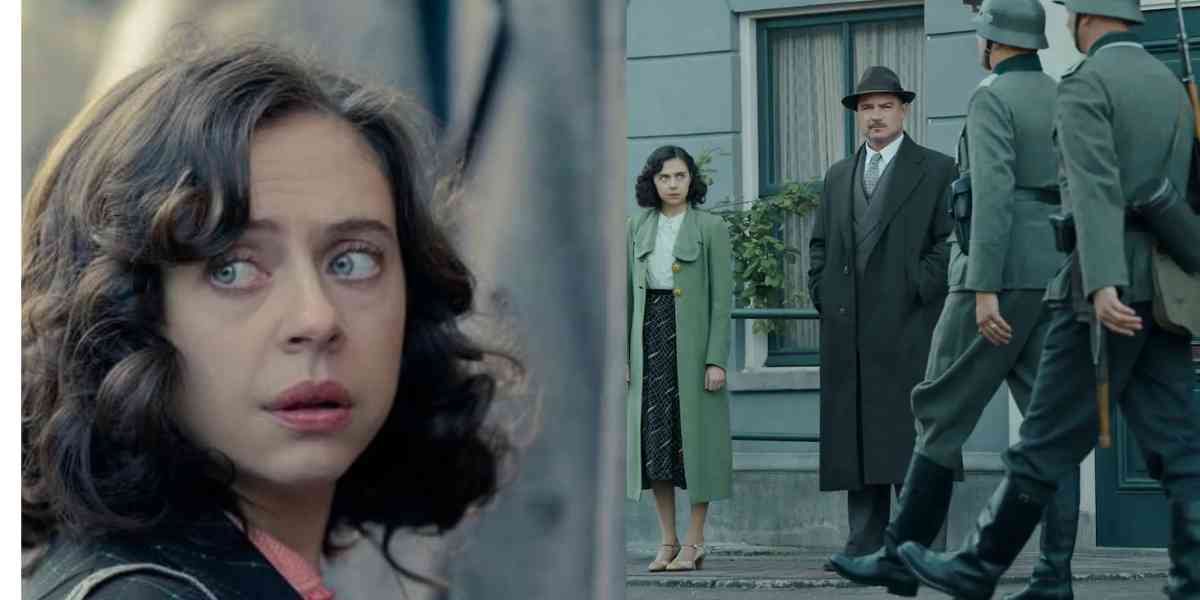 Furthermore, the premiere of A Small Light will also stream on Freeform on Saturday, May 6, at 8 pm ET. Also, all the episodes will be available on Nat Geo TV and ABC apps. Since the mini-series will release on so many platforms, people all around the world can watch it and connect with history.
Related: Miley Cyrus Liam Hemsworth Divorce: Why Their Relationship Didn't Last?
Cast
Here is a list of all the cast members expected in the limited mini-series:
Liev Schreiber as Otto Frank

Ashley Brooke as Margot Frank

Andy Nyman as Hermann van Pels

Noah Taylor as Doctor Pfeffer

Liza Sadovy as Mrs. Stoppelman

Sebastian Armesto as Max Stoppelman

Daniel Donskoy as Karl Josef Silberbauer

Rudi Goodman as Peter Van Pels 

Caroline Catz as Mrs. van Pels

Amira Casar as Edith Frank

Noah Leggott as Young Cas

Mikulas Mikeska as The Baby
Plot
A Small Light depicts the story of Miep Gies, a Dutch secretary in her 20s. She is asked by Anne's father, Otto, to hide his family and him from the Nazis during World War II. Miep does not hesitate to assist and together with other employees, looks after the Frank, van Pels and Pfeffer families. These families were hidden in the secret annex rooms above Otto's business premises in Amsterdam for two years. 
Related: JJ Watt Contract: Extension of an Enormous Coup for Houston Texans!
She was also the one who found and managed to keep Anne's diary safe for her until she learned about Anne's death in the holocaust. Miep then gave the diary to Otto, who had been liberated from Auschwitz. He published the diary worldwide. 
Later on, when Anne's diary was published, people referred to her as a hero. However, Miep refused to be called one. She said, "I don't like being called a hero because no one should ever think you have to be special to help others. Even an ordinary secretary or a housewife or a teenager can turn on a small light in a dark room."
Related: Lil Keed Cause Of Death Could be His Previous Health Issues:
Indeed, Miep was able to turn on that small light and help so many in need, and her story definitely needed to be told. 
A Small Light Trailer
On April 5, National Geographic unveiled the official trailer for A Small Light. The teaser begins with Miep Gies at an Amsterdam checkpoint as the Nazis start rounding up the Jews. Otto Frank, her boss and friend, approaches her and requests that she help protect his family. While her husband is at first hesitant, Miep is quick to assist the Frank family. Hence, this begins the journey of Miep Gies as she goes through a lot of trouble to keep her word and help save the Frank family.