Demon Slayer Season 3 is going to come out in a couple of weeks, and here's everything you need to know about it! 
The new season takes players on an adventurous journey through Swordsmith village as Tanjiro looks for an ancient weapon to kill demons and fight his ultimate enemy, Muzan Kibutsuji. The famous Dark Fantasy series has a lot in store for fans, with a gripping action-packed storyline and several plot twists. So when exactly is Demon Slayer Season 3 coming out? Is the release date confirmed? 
Demon Slayer Season 3 Release Date
The third season of Demon Slayer will make its debut on April 9th, 2023, on streaming platforms like Crunchyroll and Funimation. However, before its release, the producers are premiering it in a theatrical event from March 3rd to March 9th in the US and Canada. The premiere consists of the last two episodes from the Entertainment District Arc, Episode 10, "Never Give Up," and Episode 11, "No Matter How Many Lives" from the second season, and an extended version of the new "Swordsmith Village" arc's first episode. Its run time is 109 minutes! 
The theatrical event is being held in cinemas globally, allowing fans to get an early glimpse of Demon Slayer Season 3.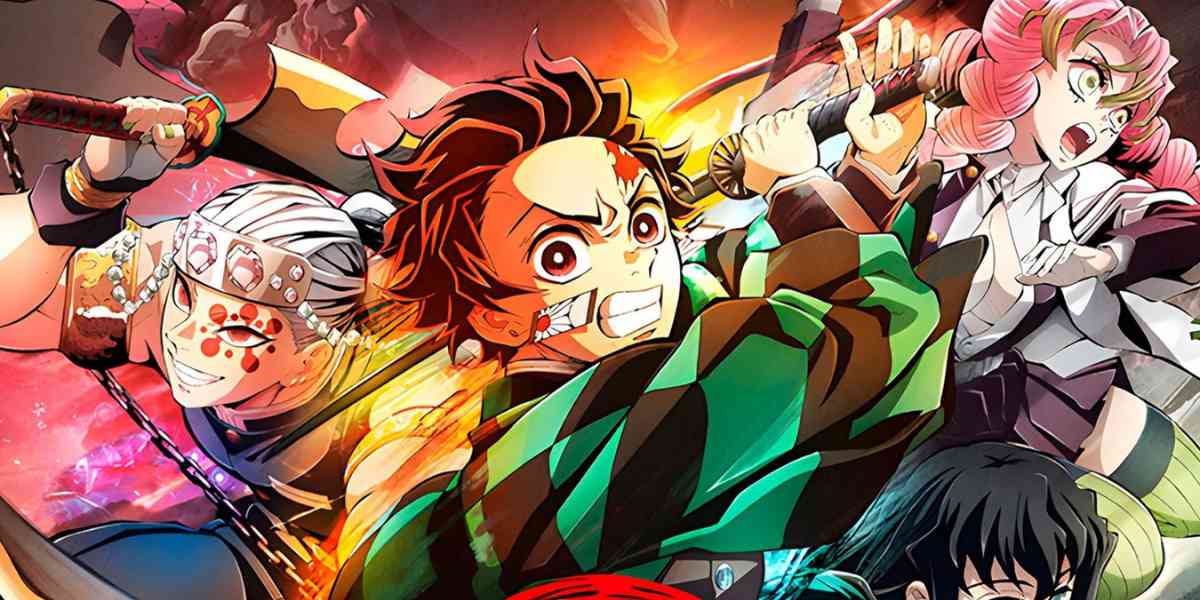 Related: Android 14: What are the Release Date, Features, and Supported Devices
Who's in the Cast? 
The following cast members will star in Season 3. 
Natsuki Hanae voices Tanjiro Kamado. 

Hiro Shimono voices Zenitsu Agatsuma. 

Yoshitsugu Matsuoka voices Inosuke Hashibira. 

Akari Kitou voices Nezuko Kamado. 

Toshihiko Seki voices Muzan Kibutsuji. 

Toshiyuki Morikawa voices Kagaya Ubuyashiki 

Kana Hanazawa voices Love Hashira, Mitsuri Kanroji.

Takahiro Sakurai voices Water Hashira, Giyu Tomioka. 

Kengo Kawanishi voices Mist Hashira, Muichiro Tokito.

Ai Kayano voices Flower Hashira, Kanae Kocho. 

Reina Ueda voices Tsuguko Kanao Tsuyuri.
Demon Slayer Season 3 Plot
The third season features the Swordsmith Village Arc. It will probably cover chapters 100 to 127 of the original manga series. The Entertainment District Arc also features a similar range, from 77 to 99. Hence, it is likely that just like it, Season 3 will also have twelve episodes. 
Based on the manga, the new season will feature Tanjiro traveling to the Swordsmith Village to find a new weapon. This village is the home of a powerful ancient weapon. But getting this powerful weapon isn't as easy as it sounds! The plot will include the Love and Mist Hashiras. It may even feature a couple of Upper Rank demons. 
Related: Trapped In A Dating Sim Season 2: Everything You Must Know
The Entertainment District's ending also gave us hints about what will happen next. We see Tengen alive and kicking. He wants his Hashira replacement to be Tanjiro. From there, these powerful demon slayers can return to fighting their ultimate enemy, Muzan Kibutsuji. 
Demon Slayer Season 3 Trailer
A trailer for Demon Slayer Season 3 came out in early 2023. It mainly serves as a recap and features events from the past seasons. However, some Season 3 footage includes glimpses of the Love and Mist Hashira in the sizzle reel and a powerful new sword being crafted at the Swordsmith Village.
A second trailer for the upcoming season is also out. It features glimpses of several new enemies and allies. 
Season 3 Spoilers
We've mentioned some of the spoilers for Demon Slayer Season 3 below! Hence, proceed cautiously and skip this section if you don't want to know what happens in the currently streaming Demon Slayer Season 3 episode 1. 
Season 3 will feature the Infinity Castle as Muzan Kibutsuji summons Akaza, an upper rank demon, and other top Kizuki to discuss Gyutaro's death. (Recap: Tanjiro defeats the sibling demons Gyutaro and Daki at the end of the previous season.) 
Moreover, we also get to meet Akaza's rivals and the top-ranking Kizuki Kokushibo. Then, we see Tanjiro having a vivid dream featuring a man that strongly resembles Kokushibo. The man is talking with Tanjiro's father about the definition of a fulfilling life. 
After this, we get to catch up with the whole gang. We find out that Tanjiro's coma lasted two months while Zenitsu healed quickly and was given a mission. 
Related: Miley Cyrus Liam Hemsworth Divorce: Why Their Relationship Didn't Last?
Once he is awake, Tanjiro finds that his sword is still damaged. The person who forged it, Master Hagenezuka, has sent him several angry letters saying that he won't fix it. However, this won't cut it for Tanjiro, and he decides to personally go to the Swordsmith Village to repair his marvelous sword. 
So, Tanjiro goes to the Swordsmith village but finds out that Hagenezuka is missing, along with Genyu Shinazugawa and Love Hashira Kanroji.
The final scenes of the premiere feature Kanroji informing Tanjiro about rumors of a powerful weapon hidden in the village. So, Tanjiro begins his hunt for it. 
Additionally, just before the premiere ends, Tanjiro comes across Mist Hashira Tokito arguing with someone from the village. The situation seems weird as we can see the presence of a man who strongly resembles the demon Kokushibo.