John Wick star Lance Reddick passed away on Friday, 17th March 2023, due to natural causes. Following his untimely demise, let us look into Lance Reddick net worth, career, and much more. 
Lance Reddit Net Worth 
Through his decades-long career in acting, Lance managed to make quite a fortune for himself. As of his death, Lance Reddick's net worth is $4 million. Although we don't know much about all his assets or properties. However, following his untimely demise, it is likely that his assets will now go to his wife, Stephanie Day, and children, Yvonne Nicole Reddick and Christopher Reddick.
Lance Reddick Early Life 
Lance Reddick was born in Baltimore, Maryland, on 31st December 1962. His parents are Solomon and Dorothy. Reddick got his early education at a local school in Baltimore named Friends School of Baltimore. As he grew older, he went to Peabody Preparatory Institute to learn music and to Walden School later on. 
Reddick enrolled at the Eastman School of Music at the University of Rochester for his higher education. Later, he shifted to Boston, Massachusetts. 
In 1991, Reddick got into Yale School of Drama, where he put his music career on the sidelines and chose to study acting instead. From here, Lance graduated with an MFA.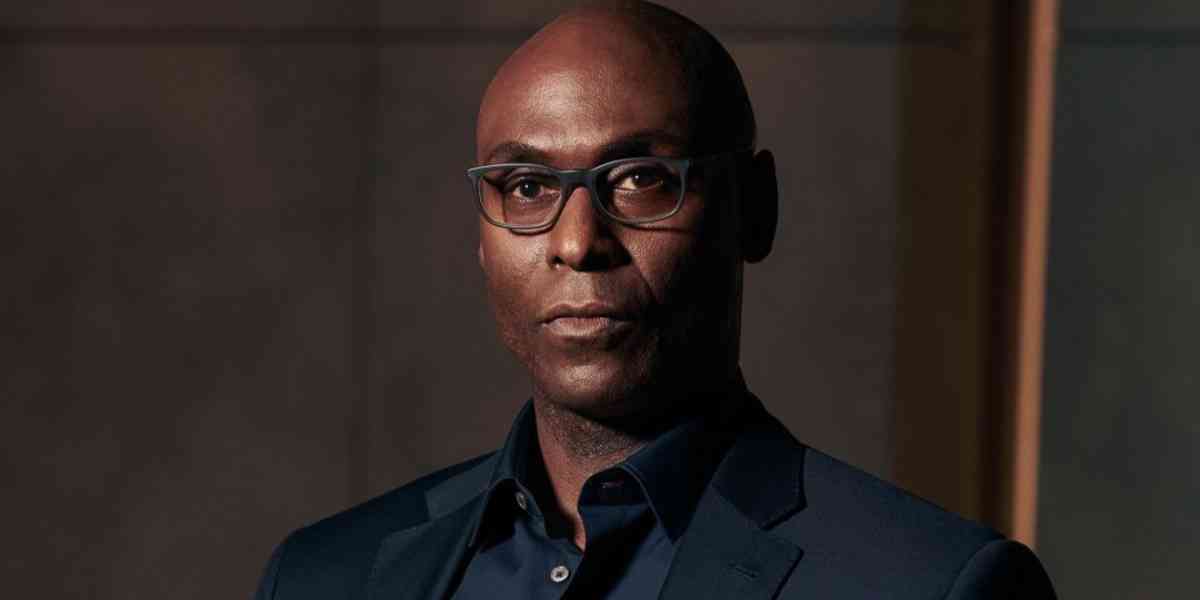 Related: Star Trek Discovery Season 5 Will be the Last of the Series, Paramount+ Pushes Release Date to 2024
Reddick's Television Career
In 1996, Reddick got his first break in a television series named "NewYork Undercover." After this, he appeared in small roles in multiple television movies such as "The Fixer" and "What the Deaf Man Heard." 
However, Reddick got his big television break with a major role in the series "Oz." Oz took place inside a men's prison where Reddick portrayed the role of Johnny Basil, an undercover narcotics officer. 
In 2002, Reddick got a lead role on "The Wire," -an HBO crime drama series. It is through this role that Reddick had his real shot at fame. On The Wire, Lance Reddick portrayed the part of the Baltimore Police Department's lieutenant, Cedric Daniels. The series ran for six years. However, Reddick also appeared in multiple other short series during this time. 
Related: Welcome to Derry: Fear Comes to Life in Derry, HBO Max Greenlights Prequel Series
After "The Wire" ended, Reddick landed a recurring role on the series "Fringe." This show ran from 2008 to 2013 and received praise from audiences and critics alike. 
Reddick appeared in multiple shows such as "Wildfred," "Castle," and "American Horror Story: Coven." 
Film Career
Reddick made his big screen break in 1998 with the Alfonso Cuaron directorial, Great Expectations. The same year he also appeared in "The Siege," directed by Edward Zwick. He later appeared in several movies, such as "Don't Say a Word," "Brother to brother," and "Dirty Work." 
Career-wise, 2014 was Lance's most successful year. During this year, he appeared in the thriller movies "The Guest" and "Faults," along with the comedy movie "Search Party." However, his most prominent role was Charon in the superhit film John Wick. Later he appeared in movies such as "Faith-Based," "One Night in Miami" and "Godzilla vs. Kong." 
Video Games Voice-overs
Related: Olivia Dunne Net Worth: How She Became Famous and How She Earns From Sponsors?
Apart from acting, Lance Reddick also lent his voice to several video games. His first video game voice-over was for the 2009 game, "50 Cent: Blood on the Sand". Subsequently, in 2014, he debuted as Commander Zavala in "Destiny," a role he has since reprised in several more franchise installments. In addition, Reddick, who played Martin Hatch in "Quantum Break," supplied motion capture and full-motion video material. "Payday 2," "John Wick Hex," and "Horizon Zero Dawn" and its sequel "Horizon Forbidden West" are among his other video game credits. All of this helped increase Lance Reddick net worth greatly.