The 4 part documentary series 'Keep This Between Us' will make its way to Disney Plus by the end of August! It targets a very sensitive issue, due to which PG is recommended. As the docuseries is about to premiere, we know a great deal of information about it. Vox Media Studio has played a major role in its production. To know more about the upcoming documentary, continue reading the article!
The following article contains details about grooming and abuse. Please skip if you get triggered by these topics.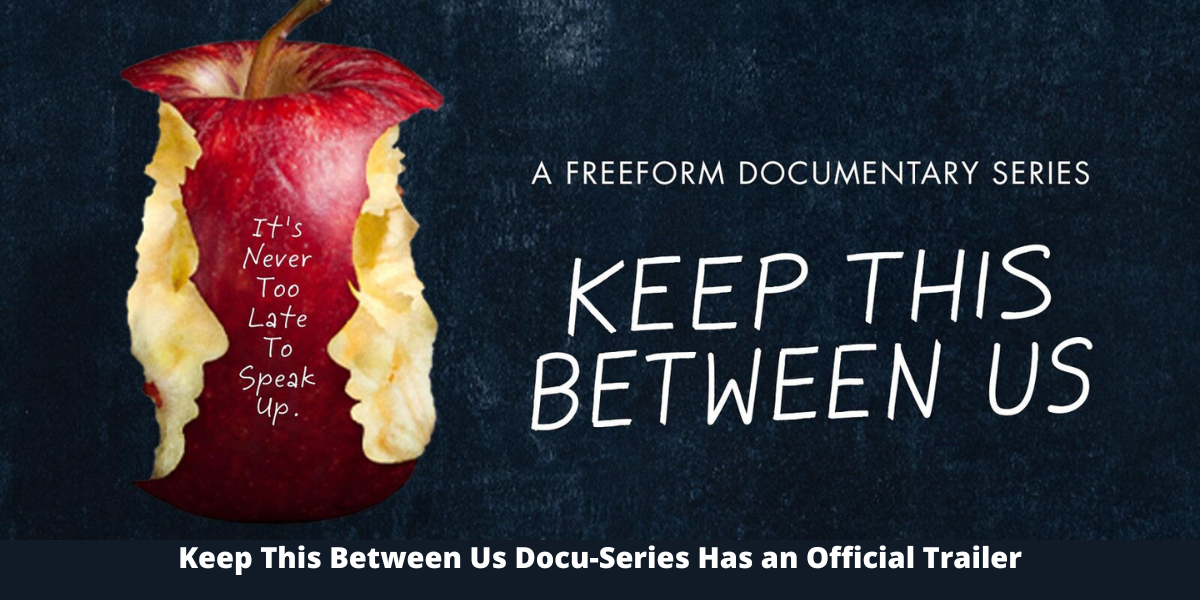 Where is the trailer for Keep This Between Us?
In the opening scene of the trailer, we immediately get to know about what topic the documentary will revolve around. We see Cheryl Nichols reading aloud an email that her high school teacher once sent. By the way, it was worded, it was clear that the teacher was trying to trick Cheryl. He asked her not to refer to her name while writing an email. And to keep it all discrete because it is supposed to be their 'little secret.' Gradually the email got more obscene. 
The Rehearsal Season 2 release date
The Meet Cute Release Date on Peacock
Check official Trailer:
If you have already watched the trailer, you must be aware of who it will focus on. But if you haven't, we got you covered! It will follow the scarring story of Nichols when she was 16 years old. It is about her inappropriate relationship with her former high school teacher. In simple words, it is an unfiltered story of a victim of grooming. However, when Nichols grew up, she realized how common it is for these kinds of events to occur with young girls. 
How will the episodes explore this issue?
As mentioned before, the docu-series has four episodes in total. The first two episodes will be released on 29th August 2022! Nichols will speak about the truth behind such high cases. The ignorance toward this topic is the one to blame! As we have the synopsis of each episode separately, it is easier to figure out how the docuseries will proceed. We have summarized them below. 
Barbie Ferreira exits ahead of Euphoria Season 3
How to Watch Elvis 2022 free Online?
The title of the first episode is 'Return to Little Elm.' This one is about Cheryl and her journey as a victim who, after many years, realizes how normal the situation is. The title of the second episode is 'The Rumors are True.' The second episode focuses on Cheryl trying to break down the whole situation. And reveal to the viewers why grooming is so common. She asks a number of questions from people who used to know her as a young kid. These questions are all related to her past behaviour. In the end she brings all the points together to prove that even though lack of intervention is an issue. A bigger issue is acceptance! As a victim's brain is unable to comprehend the situation, they seem to accept it. 
The third episode's title is 'Passing The Trash.' This one will prove that even though all victims go through the same stages, they all have different endings. Some come to terms with their trauma, while others take more time to figure out the situation. Cheryl meets other victims who have also gone through her experience. It uncovers the rotten system which allows grooming to exist. 
The title of the 4th and last episode is 'The Burden'. As the name suggests, it is the hardest one to watch. Heaven, one of the survivors, will reveal how speaking up about your experience is the first step towards healing. In simple words, it is to pass on the message that even though coming forward with your stories can be scary at first. It will help not only you but other victims in the long run. And if everyone comes together, they can wipe out this issue. 
Does the Pentaverate Season 2 Have an Official Release Date?
Through this docuseries, the team aims to spread awareness regarding this sensitive issue. Because it is dangerously normal for older teachers to groom young girls. Nichols is not the only one who shares her story. In fact, there are many other victims who come forward with their own version of the story. A story which everyone has lived through but only a few have the courage to speak about! 
These predatory relationships are unusually normal in US schools. When a victim is being groomed they are unable to figure it out. Especially because the person grooming them is good at dominating, it is a few years when the realization strikes that all of it was wrong! 
So, that was everything you needed to know about Keep This Between Us. For more updates, stay tuned!