With the leak of dummy models, we have received exciting information about the upcoming models of the iPhone 14. Apple will launch brand new colors in its upcoming event. You'll be pleased to hear that the event will take place before 2022 ends! To know more about your query 'When Does iPhone 14 Come Out?', continue reading the article. It will also brief you about other rumors. 
When will the iPhone 14 come out?
Apple has confirmed the Apple Event will take place on 7th September, 2022. Many hope this event will reveal the details regarding iPhone 14 and Apple Watch Series 8. This hybrid event will be attended by users online and physically. It will be 2 hours long, and Apple might reveal its other brand new products like the second generation AirPods Pro. 
Xiaomi shares the first live images of the Mi Pad 5 packaging box
Huawei plans to launch the P50 Pro 5G version during October
One source leaked the information about the date of the Apple Event. And it turned out to be true. The same source has notified the users that iPhone 14's sales will start on 16th September 2022. Their first news proved to be true. But who knows, this one might not be. Hence it is better to wait until the official event. However, if this news is legit, the pre-orders must start a week before 16th September. Hence be alert starting from 9th September.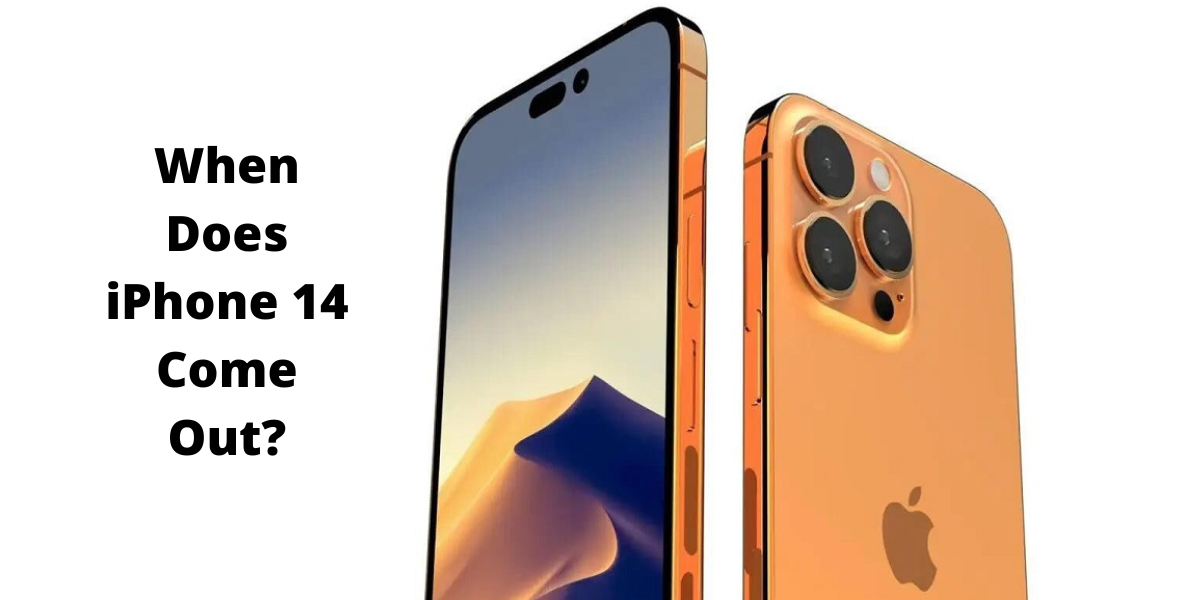 We also hope that iOS 16 will make its way along with the brand new iPhone 14. As iOS versions always come out before the launch of phones, expect the same to happen this time. The upcoming phone will share a lot of similarities with the iPhone 13. But there will be modifications as well. The iPhone 14 Pro Max will have a larger display. It will be 6.7 inches big! 
Samsung Z Fold 3: Learn More About Its Release Date, Specs, Price, And Latest News!
Google unveils new Nest versions of surveillance cameras and video doorbells
USB-C features will not be there in the upcoming models. However, according to some news, it will launch in 2023. So, it looks like wireless charging might still be far from us. The Graphite, Silver, and Gold colors will still be there. But there will be the addition of purple and blue colors as well. You must be wondering why blue and purple were already options in the previous models. But this time, the shade will be darker. 
iPhone 14 Pro models will have the major updates. There will be no mini-model this time! The Pro medal will have A16 Bionic chip and a 48MP camera. The prices will increase by $100! So, according to this speculation, iPhone 14 Pro will be at $1,099, and iPhone 14 Pro Max will hit $1,199. Except for the official Apple event on 7th September 2022, all other details were from unverified sources. But these sources have rarely reported false news. So, in a way, you can rely on them. For more such information, don't forget to bookmark this page. Moreover, we hope this article solved your query.