The iconic musical artist, Tina Turner, passed away on May 24, 2023, at 83, leaving a void that can never be filled. The musician was living with her husband, Erwin Bach, in Switzerland when she passed away. As the world remembers the singer's iconic moments, her fans are looking into more details regarding her personal life, such as who Tina Turner's children are and where they are now. 
How Many Children Did Tina Turner Have?
Tina Turner had a total of four children. Ronnie Turner, Craig Raymond Turner, Ike Turner Jr., and Michael Turner. Craig Raymond Turner and Ronnie Turner are her only real children, and she adopted Michael Turner and Ike Turner Jr. after marrying Ike Turner.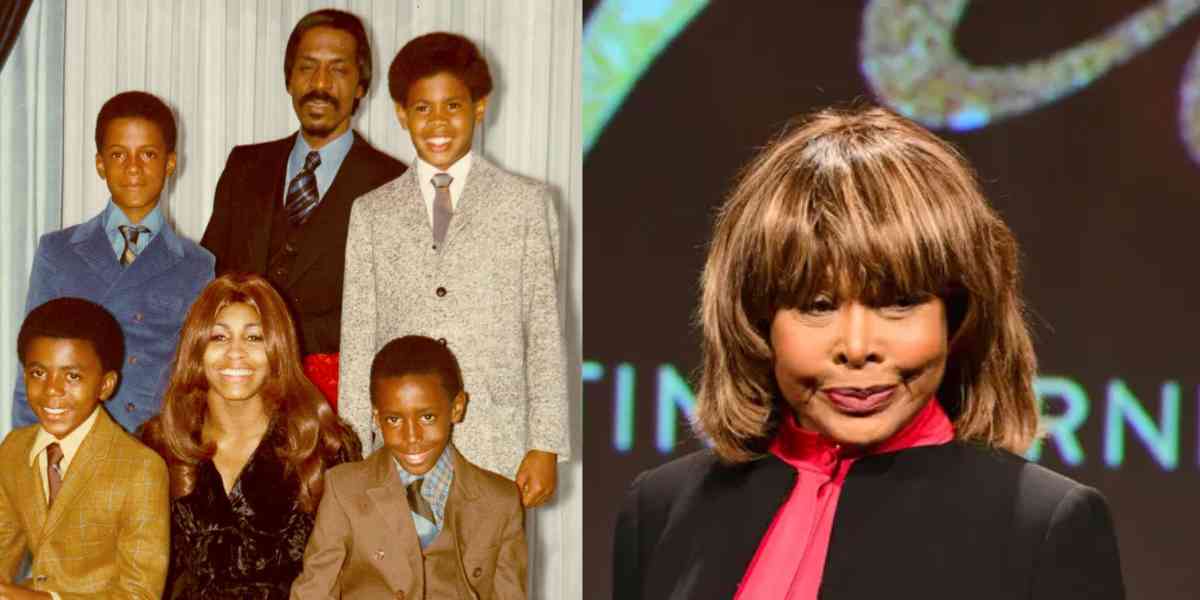 Tina Turner's Children- Craig Raymond Turner
When Tina Turner was 18, she gave birth to her first son, Craig Raymond Turner, in 1958. At this time, she was in a relationship with Raymond Hill, a member of Ike Turner's band, Kings of Rhythm. 
Related: The Kardashians Season 3 Is Officially Hitting Hulu In May 2023
In her autobiography, I, Tina: My Life Story, Tina shared how Hill left her to raise Craig alone as he broke up with her and went back to his hometown before their son was even born. Then, in 1962, Tina married Ike, and he adopted Craig when he was just four years old.
Throughout his life, Craig chose to stay away from public attention and pursued a career as a real estate agent.
Tragically, he passed away by suicide at 59 in his Studio City, California, home on July 3, 2018. Tina Turner held a ceremony on July 19, 2018, in which she scattered her son's ashes. She also posted a tweet on Twitter, writing, "My saddest moment as a mother. I said my final goodbye to my son, Craig Raymond Turner when I gathered with family and friends to scatter his ashes off the coast of California. He was fifty-nine when he died so tragically, but he will always be my baby."
Tina Turner's Children- Ronald "Ronnie" Renelle Turner
Ike and Tina Turner welcomed Ronnie Turner together on October 27, 1960. He is also the youngest son Tina had. 
Ronnie followed in the footsteps of his parents and joined the entertainment industry. He was a part of the band Manufactured Funk. Moreover, in the 1993 film "What's Love Got To Do With It," Ronnie acted alongside his late mother. He married singer Afida Turner and even had a son with her.
Related: Is SZA Dating Bill Nye? Check Who Is SZA In A Relationship With?
Tragically, Ronnie passed away on December 8, 2022, after a long and difficult fight against colon cancer. After he passed away, Tina paid tribute to her late son on Instagram. She wrote, "Ronnie, you left the world far too early. In sorrow I close my eyes and think of you. My beloved son."
Ike Turner Jr
.
Before Ike and Tina got married, Ike had two sons, Ike Turner Jr., and Michael Turner, with his girlfriend, Lorraine Taylor. Tina adopted both these children after marrying Ike.
Ike Turner Jr. was born in 1958. Following in his parent's footsteps, he pursued a music career and spent most of his adolescence on tour with his parents.
Related: Does Keiko Agena Have A Net Worth 0f $300 thousand In Real?
He achieved a significant milestone in 2006 by winning a Grammy in the Traditional Blues Album category for producing his father's album, "Risin' With The Blues."
Michael Turner 
Michael Turner is the younger son born to Ike Turner and Lorraine Taylor. Among Tina Turner's four children, he is the one about whom little information is available.
In 2017, Ike Jr. shared that Michael was having strokes and seizures in an interview with Bobby Eaton. Then in 2018, Ike spoke to Dailymail about his brother giving everyone an update. He said, "Michael is in a convalescent home in Southern California and needs medical support." He also shared that he visits his brother occasionally and that Michael is doing much better now.