Solána Imani Rowe, better known by her stage name SZA, is a talented American R&B singer born November 8, 1990. She made her debut in the music industry with her album "Z" but gained widespread popularity and acclaim with the release of her album "Ctrl". Since then, people have been wanting to know everything about her. This time, her dating life is in the spotlight as people on the internet claim that there was a time when SZA was dating Bill Nye.
This is the same Bill Nye, who is a well-known American science communicator, comedian, writer, and television presenter who has won several awards for his work. He was born on November 27, 1955, making him currently 67 years old. Due to his great interest and enthusiasm for science and mechanical engineering, he is also known as "Bill Nye The Science Guy".
Looking at the couple's age difference, they definitely would have made a strange couple. But is there any truth to the rumours circulating regarding SZA dating Bill Nye. Let's look into it!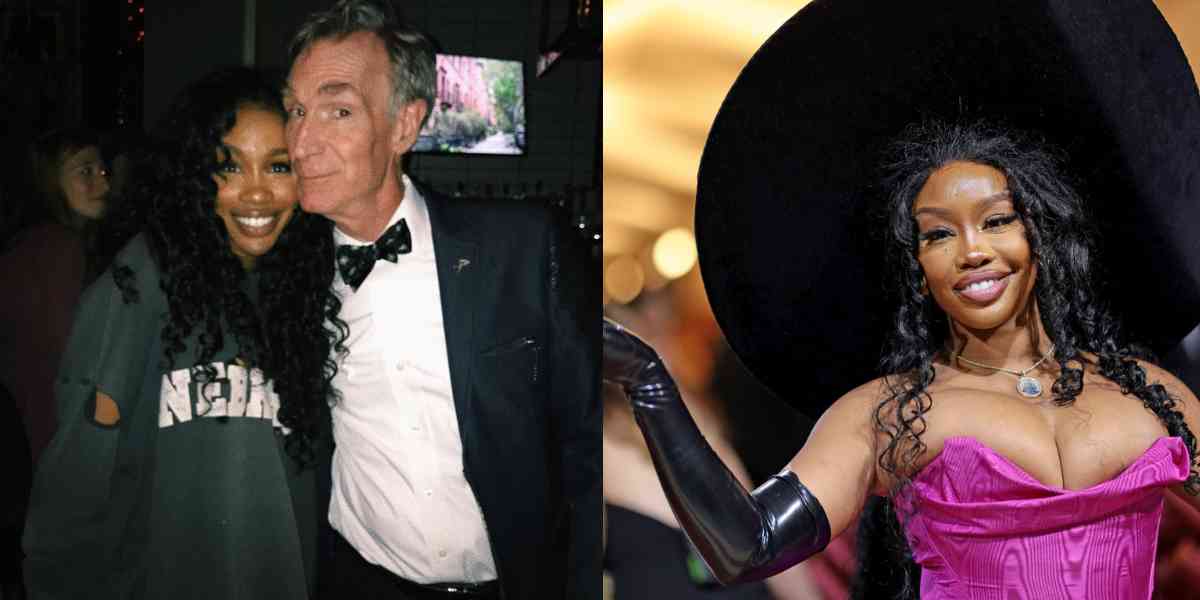 Is SZA Dating Bill Nye?
SZA and Bill Nye are not in a romantic relationship currently. Bill Nye is married to Liza Mundy, whom he wed in 2022. Bill and Liza's frequent public appearances suggest they are happily in love. The speculation that SZA and Bill Nye were dating appears to have originated on December 27 when a Twitter user shared some old photos of SZA with Bill Nye. However, there was no truth to the speculations as the duo are just good friends. 
Related: How Much Was Tony Dow Net Worth?
Did SZA And Bill Nye Date?
While the duo might not be dating right now, you probably wonder if they ever did. Well, SZA never dated Bill Nye.
Related: Trapped In A Dating Sim Season 2: Everything You Must Know
Besides the duo's pictures, speculations about SZA dating Bill Nye further increased as people began saying that SZA's latest hit song, Kill Bill, is actually for Bill Nye, The Science Guy. However, the broken clocks singer shut down those rumours. Moreover, while the song is about one of SZA's exes, we don't know which one it is. After all, the singer likes to keep her personal life private. 
Related: Post Malone Girlfriend: Who is She?
SZA And Bill Nye's Friendship
Despite their age difference, SZA and Bill Nye share a strong friendship but are not romantically involved. SZA, who is focused on her music career, has been the subject of dating rumours in the past, which were later revealed to be untrue. The dating rumour between SZA and Bill Nye is also simply a rumour and has no basis. In fact, no one really knows who the singer is currently dating either.