Nikki Reed pregnant news with Ian Somerhalder's second is a hot topic among the fans, and we cannot hold our tears of joy. To all those vampire love story fans who rooted for the union of Nikki Reed and Ian Somerhalder, your favorite couple will still be parents again. Congratulations are pouring, and the lovers are welcoming a new beginning.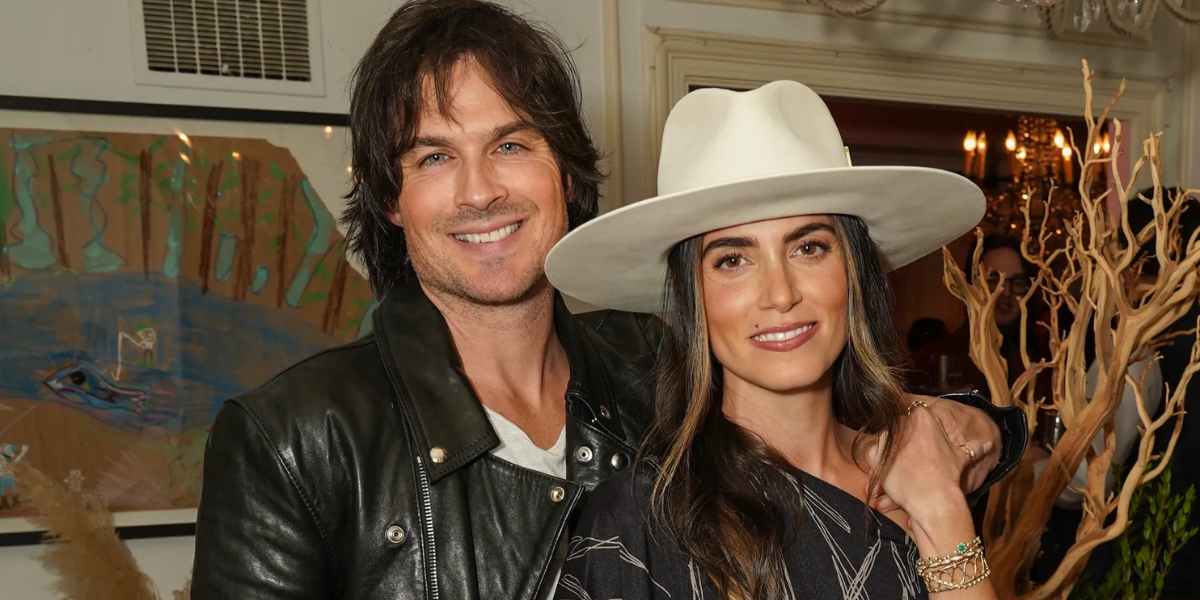 Their real-life love story and fictional identities gave them overnight popularity. Well, Ian played Damon Salvatore in The Vampire Diaries, one of the biggest TV hits. At the same time, Nikki Reed was in the popular Twilight Saga franchise. Both stars gained fame for their roles as vampires; they became teen sensations in no time. So, when the lovers marry, can you imagine the happiness it brings the fans?
Once again, the fans have a reason to celebrate the adorable couple's love. Nikki Reed pregnant gossip is confirmed for the second time after the speculations about Cameron Diaz pregnant went viral. The couple is celebrating life by sharing the news with the fans. So, what was the announcement?
Is Cameron Diaz Really Pregnant With Her Second Child?
Nikki Reed Expecting Baby No. 2 With Ian Somerhalder
Nikki Reed's pregnant news was shared by both Nikki and her husband, Ian Somerhalder, on Instagram on Monday. A cute photo of Reed holding up the couple's first child, their 5-year-old daughter Bodhi Soleil on her growing bump was uploaded on both of their profiles. A heartfelt post revealing their joy and excitement was so pure. It was Ian who counted on the blessings of the fans as well. The 44-year-old megastar concluded the position on a happy note and asked fans to send "positivity" for commencing a beautiful chapter of their lives. Even Reed, who is very private, expressed how she is now praying and manifesting for a healthy journey ahead. She thanked everyone for sending kindness and love and respecting their boundaries.
Ian stated how he had been dreaming of witnessing this happiness for years, and finally, it became true.
Since this is their second child, the excitement is double the first time. It was a surprise for the stars when Reed conceived their first child. Reed revealed how she was initially unsure if she wanted to have any kids. But Somerhalder took the matter into his hands and threw away all the birth control pills. So, when she got pregnant, it felt right, and she realized how much she loved kids. Though it did bring heavy criticism upon Ian, the couple took charge to clarify the doubts. They set the record straight and stated they were happily married. It is their bond that they fought against accusations and stood by each other through the tough times. Nikki and Ian welcomed daughter Bodhi Soleil in 2017, and now again, Nikki Reed's pregnant news is all over the internet.
Nikki Reed And Ian Somerhalder's Relationship
A trip to Studio City's farmer market sparked the dating rumors of Ian and Reed in July 2014. The actors are iconic on their terms, and the couple made it official when their PDA-packed news went viral. They took the next step by making a debut at the Entertainment Weekly party at Comic-Con. It took them only a few months to realize that they were soulmates. Reed was previously the wife to musician Paul McDonald, and Ian was dating his famous Vampire Diaries co-star Nina Dobrev. So, both individuals were finding their way into the new-age dating life and met each other.
Keith Moon's Cause of Death Revealed What Happened the Night He Died?
On 15th January 2015, the couple made their engagement announcement. Only after two months, they had a romantic wedding at Topanga Canyon in Malibu on 26th April 2015. After exploring their relationship through multiple stages, the first Nikki Reed pregnant rumors came. They had their daughter in 2017, and the family of three was thriving in their personal space. The pandemic was tremendous, and Nikki supported Ian through his business difficulties. The duo even has plans to continue living on their farm and how magical the whole experience is.
But with the onset of a new year, Nikki Reed's pregnant rumors were out. The expected parents have kept this a secret before announcing it to their fans. Even celebrities like Jenna Dewan, Rumer Willis, Emilie de Ravin, and other notable names congratulated them.
Nikki Reed's pregnant news may have come late to the fans, but the due date is coming near. Like the happy couple, we fans are also eagerly waiting to see the newest inclusion of the Somerhalder family!
Madison Clark Returns In Fear the Walking Dead Season 7 Part 2 Trailer