It's hard to believe that the second half of Season 7 of "Fear the Walking Dead" has arrived, marking another milestone for the popular spin-off of "The Walking Dead." The parent show is still going strong, showing no signs of slowing down (well, almost no signs of stopping). It took until the eleventh season for the show to begin to wind down, but even then, we recently learned of yet another spin-off in the works, this time centered on Maggie Greene (Lauren Cohan) and the less-loved Negan (Jeffrey Dean Morgan).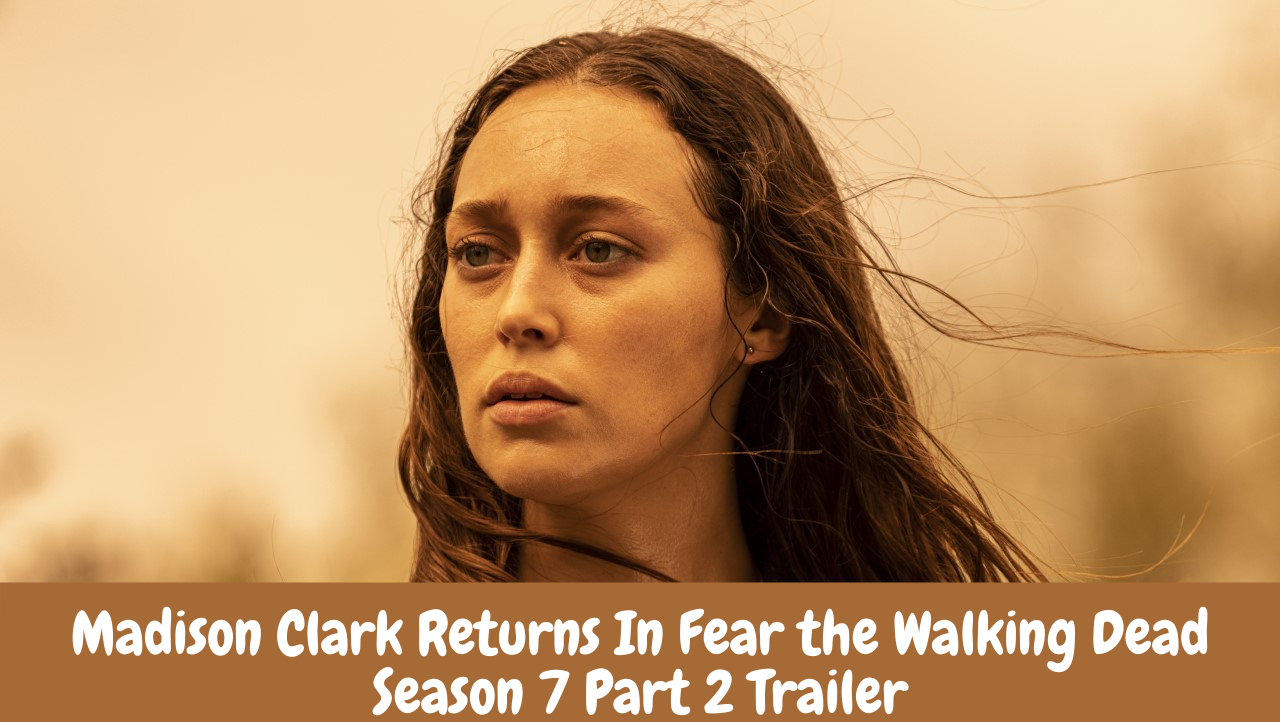 Throughout it all, the original spin-off series has kept moving forward at its own pace, approaching seven seasons and preparing for much more zombie goodness (and gore) to come. This new teaser for Season 7 Part 2 has it all: nuclear fallout, yellow-tinted vistas of the remaining hellscape, plenty of headshots, and — you guessed it — plenty of zombies.
If you thought things were bad before, the new batch of episodes, due out in a little over a month, appears to be ready to put every viewer's capacity for misery porn to the test. But, hey, with a title like "Fear the Walking Dead," everyone knew what they were getting into. It's unclear how long fans will be interested in the post-apocalyptic zombie genre, but AMC's ever-growing slate of shows aren't counting on their rating apocalypse any time soon. May we all be so sure of ourselves in life!
Below is the most recent trailer.
Trailer for Fear of the Walking Dead
So, how's that for a pleasant surprise?
Fans who were paying attention already knew that original cast member Kim Dickens, who played protagonist character Madison Clark from the first season to the fourth, would be returning in the second half of season 7 and setting up a second season, which has already been greenlit. However, the closing seconds of this film is sure to make fans eager and pumped up for more, as they give us our first genuine look at Dickens repeating her role as the long-lost Madison, who is still wearing that telltale leather jacket despite being assumed dead all this time.
Now, all eyes are on a possible reunion between her and Alicia Clark (Alycia Debnam-Carey). Along with Lennie James as Morgan Jones and Colman Domingo as the threatening Victor Strand, he receives the lion's share of screen time in this video.
If the previous trailer hinted at "the beginning of the end," this one delivers on that promise with some of the darkest and gnarliest graphics ever seen. Season 7 will be similar to the previous four seasons in that it will consist of 16 episodes divided into two portions. The 2nd half of the season, which was premiering in October 2021, is expected to follow up on those spectacular events on April 17, 2022, with the first two episodes available on the AMC+ streaming service.
In the second half of Season 7, months have passed after the nuclear blast and the only one thriving is Victor Strand. Having built a fiefdom, he callously selects who will have a chance at life. The other members of the group have suffered immensely, but out of that, has come a fierce determination to live — even if it means taking Strand's Tower by force and continuing the search for Padre, a mythical place no one is sure really exists. Alicia, now the reluctant leader to Teddy's former followers, is plagued by a mysterious illness and the repercussions of her past actions. Morgan, trying to maintain hope that he will be reunited with his family, knows Alicia is key to their survival. With Alicia declaring war, Strand's paranoia and personal vendettas grow, and with that, new threats emerge from all sides.