Keith Moon's cause of death was an overdose of anti-seizure medication, Clomethiazole, which was prescribed by his doctor. He died at the age of 32 in London on 7th September 1978.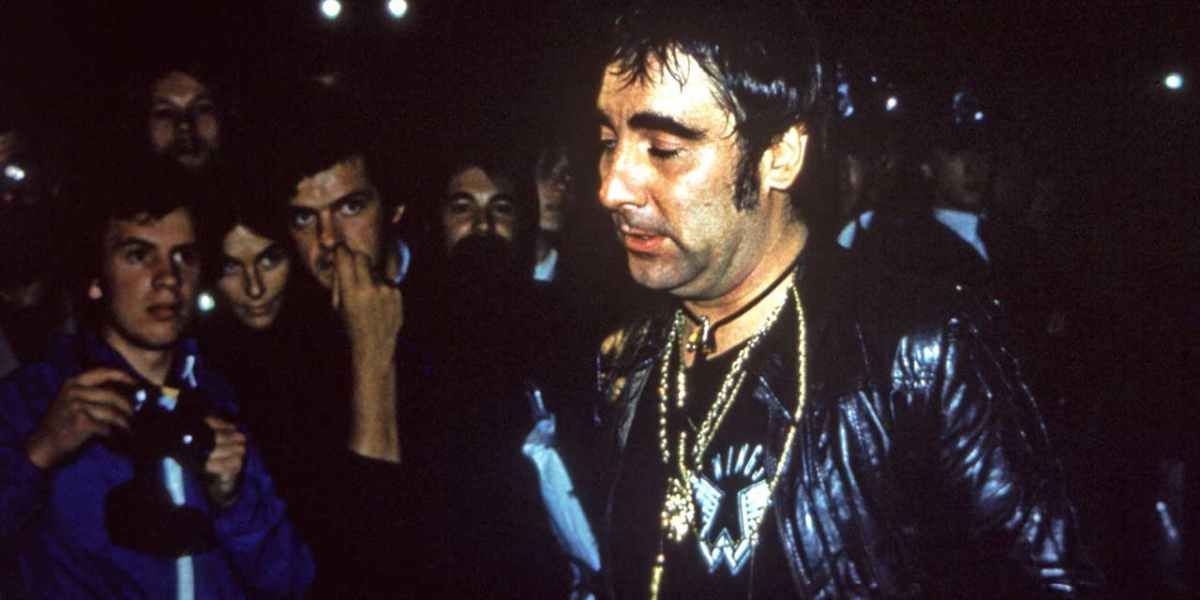 Keith Moon was famous for his rock n roll lifestyle. He was a renowned drummer and comedian. All their life, he had lived in the moment. He was fond of hard drinking, hard drugs, and hard partying. During an interview, any rumor you had heard about Keith held "40% truth," as per Alice Cooper, the rock legend.
Keith was known as 'Moon the Loon' due to his severe drug and alcohol addiction. In a recent interview, Roger Daltrey was asked about Keith, to which he said: "Keith lived his entire life as a fantasy. He was the funniest guy I have ever known, but he was also the saddest". Sadly, we lost a precious and talented soul so soon.
A month before Keith Moon's death, The Who released their new album after three years. The album was named 'Who You Are.' The band performed well on the album. Due to excessive drinking and drug consumption, Moon's performance in the album was affected. His performance in the album could have been better. This hurt Keith Moon as his sentiments were attached to his band.
Because of Keith's health, the band couldn't tour for their album's promotion. It made Keith depressed.
Keith's alcohol addiction became a problem in his life. Due to his health was missing opportunities—the Who also suffered due to Keith's health. Dr. Geoffrey Dymond, Harley Street Physician, prescribed a powerful sedative named Heminevrin to Keith. The drug was given to control his alcohol cravings. The side effects of the medicine only included a docile state and forgetfulness in its consumers. The prescribed medicine worked for Keith. He became sober by limiting himself to occasional drinking with just two drinks. His friends and band members also observed his unusual soberness.
The Night Before Keith's Death:
The night before Keith's death on 6th September, Paul McCartney invited Keith and other band members to Covent Garden diner Peppermint Park. It was a party for Buddy Holly's 42nd birthday and the premiere night of the biopic, The Buddy Holly Story.
Moon hesitated to go to the party. But his girlfriend, Annette Walter-Lax, wanted to go anyway. So, Keith made up his mind and called his dealer to deliver him some cocaine. He wasn't drinking, but he consumed cocaine on and off. Annette limited Keith to just one or two drinks. But he was using cocaine. Since his medication had started, Keith was not going wild on champagne at parties. It was significant progress toward his health journey.
The party was full of talented souls, including The Who members. Paul and Linda McCartney, Kenny Jones, and David Frost saw Keith in good spirits and sober. Keith even told their tour manager, Richard Cole and Led Zeppelin, that he planned to propose to Annette and wanted to marry her. Cole remembered him saying: I feel great; I've given up everything…except women. And I'm going to get married again".
Keith encountered a Melody maker journalist Roy Carr. Keith hugged him for two or three minutes and said: 'You suddenly realize who your friends are" upon asking what was wrong. The journalist later stated that Keith was feeling low and was "shagged out."
After the celebration at Peppermint Park, the couple went for the midnight premiere of The Buddy Holly Story at Odeon, Leicester Square. Just after an hour into the cinema, Keith insisted on leaving. Annette said he did not want to sit there, saying: 'I don't want to sit through this. Let's go.'
Garry Winogrand, Voracious Street Photographer, Died Premature At 56
Back at the Apartment:
The couple went back to their apartment at 12 Curzon Place Mayfair. Keith asked his girlfriend to make him something as he was hungry. She made his favorite lamb cutlets. He ate them and watched a video of the camp horror film The Abominable Doctor Phibes.
While talking to Tony Fletcher, Annette said that before going to bed, Keith took his usual glass of water and a 'bucket of pills' at 4: am. She said she didn't know how many drugs he was taking. He had exceeded the dose of the sedative. He took more than he should have the night before he died.
At around 7:30 am, he woke up and asked Annette if he was hungry. They argued a bit, and she gave him more freshly made lamb cutlets. Afterward, she cleared the plate. Keith again took a heavy dose of Heminevrin and slept. Annette was disturbed by his snoring, so she got up and lay on the sofa. She slept there until 3:40 pm.
Annette found Keith Dead:
After waking up, she went to check on Keith. She found him 'lying on his stomach with his left arm hanging over the side of the bed.' She did not see him breathing, so she called Dr. Dymond. He officially pronounced Keith Moon dead at 5:50 pm at Middlesex Hospital. The cause of the death reported was the overdose of Clomethiazole, with no evidence of intention. Later the doctors found that Keith had 26 undissolved pills in his stomach when he died.
His death was a shock to his friends and family. They have seen Keith becoming better with his addiction problem. They all saw his progress. His closest friend Entwistle broke into tears when asked what The Who plans for the upcoming days.
At his funeral, Daltrey told the mourners that he still couldn't believe that Keith had died. He still half expected that Keith would leap from the coffin, saying I was joking. But sadly, it didn't happen. Keith Moon, the famous drummer, and comedian, was dead, lying in a coffin at the young age of 32. It was a significant loss to the music industry.
Lil Keed Cause Of Death Could be His Previous Health Issues: