Two armed robbers robbed three individuals in North Hollywood on Friday in a follow home robbery. The victims include two males and one female who were returning from a club around 3 a.m. on the 1200 block of Albers Street in Los Angeles. 
As the victims were getting out of their car, a car pulled up behind them in Hollywood. The armed suspects got out and robbed the individuals at gunpoint. The victims have been left traumatized. One of the victims went on to say that he never thought he would ever be robbed like this even though follow home robberies are becoming quite common in the city.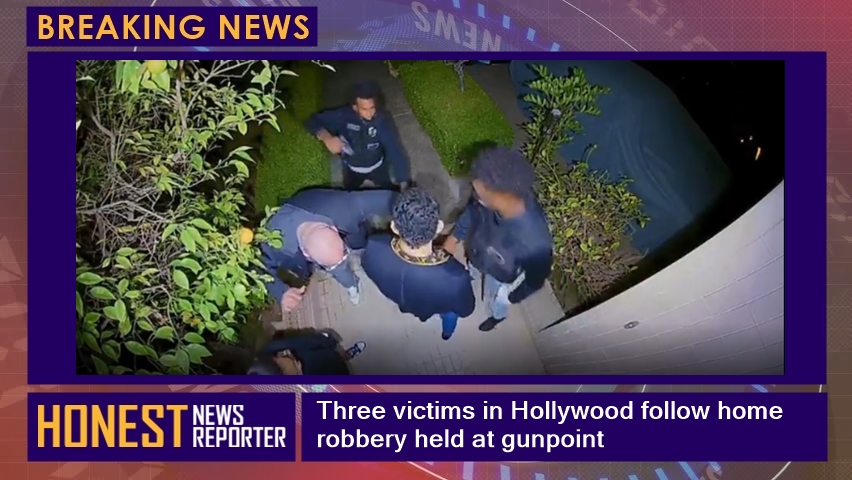 Items that were stolen in the Hollywood Follow Home Robbery
The robbers stole items at gunpoint and even threatened the victims to stay quiet. They ended up taking everything from the victims which include two Rolex, a diamond bracelet, $2000 cash, and even their iPhones. After getting their hands on these items, the two suspects immediately flee the scene of the crime.
Description of the Armed Robbers
The LAPD has revealed the description of the two armed robbers who followed the victims and stole from them once they got out of their car. Both the robbers are black males. 
One is a black male whose age is around 20 to 30 years. He was wearing a black jacket.
The second black male had a beard and is older, approximately 30 to 40 years old. He wore a black hat.
More follow home robberies in Hollywood
This is not the first case of follow home robbery that the LAPD is dealing with. In mid-November, the police had confirmed that there were lots of follow home robberies. They had also told that they were investigating at that time approximately 110 or more follow home robberies.
Moreover, they had also shared that there were around six street gangs who were following victims home and robbing them as soon as they got out of their vehicle.
Since there was no decrease in the number of these robberies, and one of such robberies resulted in homicide, the LAPD ended up forming a special force referred to as a "Follow Home Task Force". All of this happened on November 23, 2021. 
Regarding the current situation and this case, a police officer said that follow home robberies are increasing everywhere in the city.