Cate Blanchett's Husband
Blanchett met the playwright Andrew Upton, her now husband, in the mid-1990s. They tied the knot on 29th December 1997. He, just like her, was born in Australia and attended the University of Sydney.
Together, they now have 4 children: Dashiell, born in 2001; Roman, born in 2004, Ignatius, born in 2008; and Edith, adopted in 2015.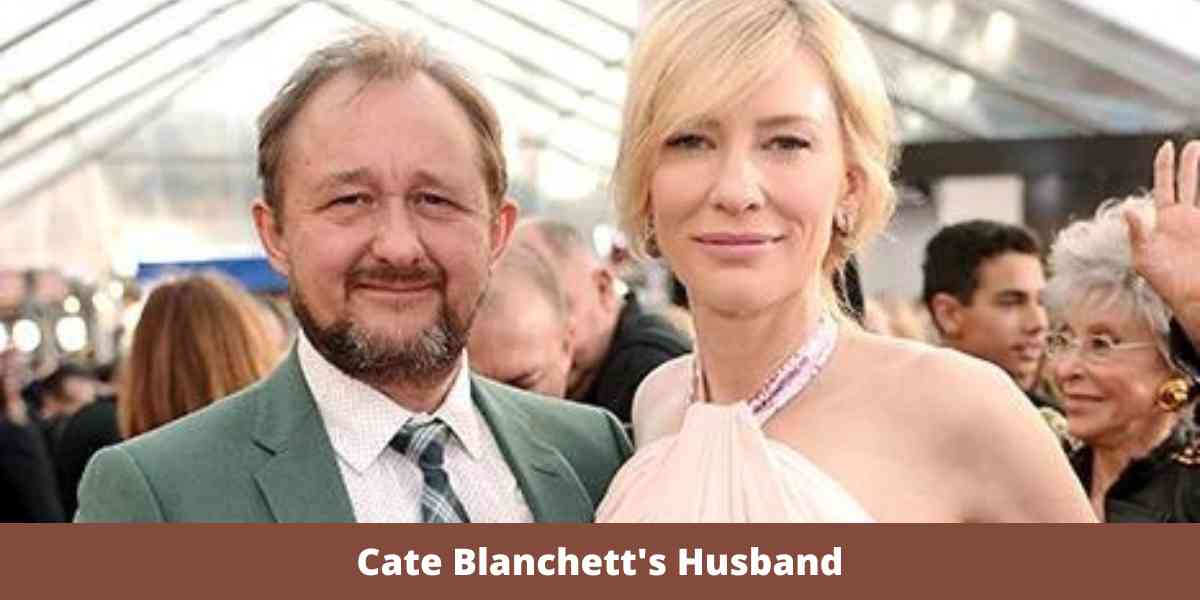 How The Couple Met
Blanchett and Upton met through their work in the industry, where Cate was acting in a play. However, here comes the funny part: the two did not like each other at all in the beginning! Both of them had prejudices against each other when they first met. Upton took Blanchett to be "aloof and arrogant," as told by Blanchett herself.
Her relationship and the joy it brought her also helped her perform well in the play. Just when she believed she wouldn't be able to give a good few tears required at the closing of the play, she found herself so overfilled with happiness and fulfillment that she couldn't help but cry as she got carried along. 
Jeffrey Dean Morgan Net Worth, Age, Relationship, Height, and More
It was also later found out that Upton and Blanchett were so disgustingly in love with each other that he wasted no time and proposed to her 3 weeks into the relationship. Behold, because Andrew was not the only one who was infatuated! Upon asking, Blanchett too, found herself completely smitten with Upton after just three days into the relationship. Imagine! 
About Upton 
Upton has not only helped bring the plays to life for the National Theatre in London but has also worked for operas and with big-shot celebrities like Rose Byrne and Philip Seymour Hoffman. He continues to serve as a director of the Sydney Theatre Company and overlooks many adaptations. 
Upton got himself huge respect and a name in the industry because of his creative process and his working skills. The way he makes his plays a gripping experience for his audience has amazed people to date. He shared his creative process when he said:
"It comes down to the very simple syntactic notion of beginning, middle, and end. You get an audience together and if you get them right on the edge of their seat and your actors are right on the edge of their readiness and everything's unformed, then you have a genuine beginning. And if you have a genuine beginning and people come to the party and there's a contact made, then I think it's very, very satisfying to complete that."
Projects Together And Chemistry
Blanchett and Upton, relying on their amazing chemistry, brought together their skills and wisdom and started the production company Dirty Films, through which they have worked on projects like Disclaimer, The New Boy, and the hit film Carol in which Blanchett starred herself and brought home an Oscar for Best Actress. The couple also brought together their creativity and served as the artistic directors for the Sydney Theatre Company. There is no doubt that the two work really well together. Their creative and collaborative efforts together produce wonderful and extremely well-loved projects. 
Upton is also known to be a very practical person. As Cate laughed about in an interview that she gets vacuum cleaners and microwaves. Upton and Blanchett also go together so well that they are even known as the" powerhouse pair." This is because of their amazing chemistry and compatibility. Both of them also push each other to be a better version of themselves and help achieve each other's passions by being constantly supportive. Because of this, both have achieved such huge success in the industry and in their fields and gained a huge respect for what they do. People often speculate in awe at their relationship. This is so because it is rare to find such a couple in the industry now. They cannot just help and be envious of how wholesome they are!