Is Meghan King gay or not? King has recently caught quite some attention for her statement related to her dating life. However, before getting into that, let us throw some light on who Meghan King is. Meghan King is an American reality television personality; she made her first television appearance on the TV show Resale Royalty in 2013. Moreover, she is best known for being cast in the famous reality TV show, The Real Housewives of Orange County. Meghan King was in wedlock three times; however, unfortunately, it didn't work out all three times.
One thing that celebrities can not run away from is gossip about their dating lives on public platforms. Fans are always fond of getting to know their favourite celebrities more and more. Meghan is also one of those celebs who has always been in the limelight for her dating life, and recently she has said that she is done with dating publicly and that she wants to keep things personal from now on.
Kate Winslet hospitalized after slipping on Croatia set
YouTube Launches Podcasts with NPR Deal
Meghan King Dating Life
The reality TV star recently appeared on The Tamron Hall Show Tuesday. Moreover, she stated on the show that she doesn't want people to just see her for her romantic relationships. Meghan said she wants them to see her as the person she is and not just how social media portrays her.
"You Google my name and see all these relationships; I'm done with that. I think, most of the time when I date, my life intimidates people." Said Meghan.
When Hall asked Meghan King whether she was currently dating or not. The former Real Housewives of Orange County star stated that she was. However, she had no interest in revealing the details on a public platform. Previously, Meghan has married three times. However, it didn't work out all three times in her case.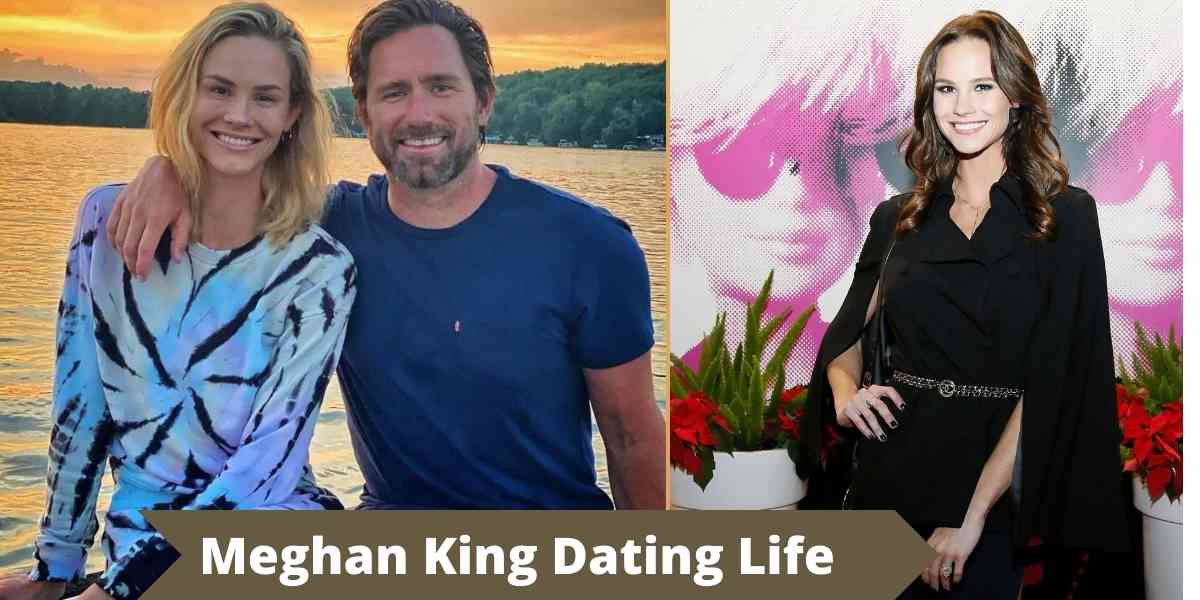 King married Brad McDill in July 2007, and they were married for four years before divorced in November11. Later, she married Jim Edmonds in October 2014. Jim Edmonds is a former baseball player, Meghan shares three children with Edmonds. They had their first child using in vitro fertilization in November of 2016. She was also a stepmother to Jim's four children. She would live half a year in St. Louis and the other half in Newport Beach. After five years of marriage, the couple separated in October of 2019. Furthermore, they officially got divorced in May of 2021.

Moreover, she married lawyer Cuffe Biden Owens in October of 2021. President Joe Biden and first lady Jill Biden also attended the ceremony. The marriage was annulled in July of 2022 because, unfortunately, things didn't work out between the two, and they split and
Meghan King Gay Spectrum
King has recently relaunched her podcast called Intimate Knowledge. It came out in January of 2020 but, later on, went on a hiatus after April 2021. This week on her podcast, she invited Nev Schulman, the host of Catfish. They discussed dating in the episode and conversed about open relationships and proper non-monogamy. Meghan King talked about how she had a traditional upbringing and that it may have shaped her dating life now. King also mentioned that although she had dated women in the past, that does not mean she is a lesbian.
"But I've hooked up with women… I'm not a lesbian, and I must be somewhere on the gay spectrum. I mean, we all are, everyone is." King also mentioned.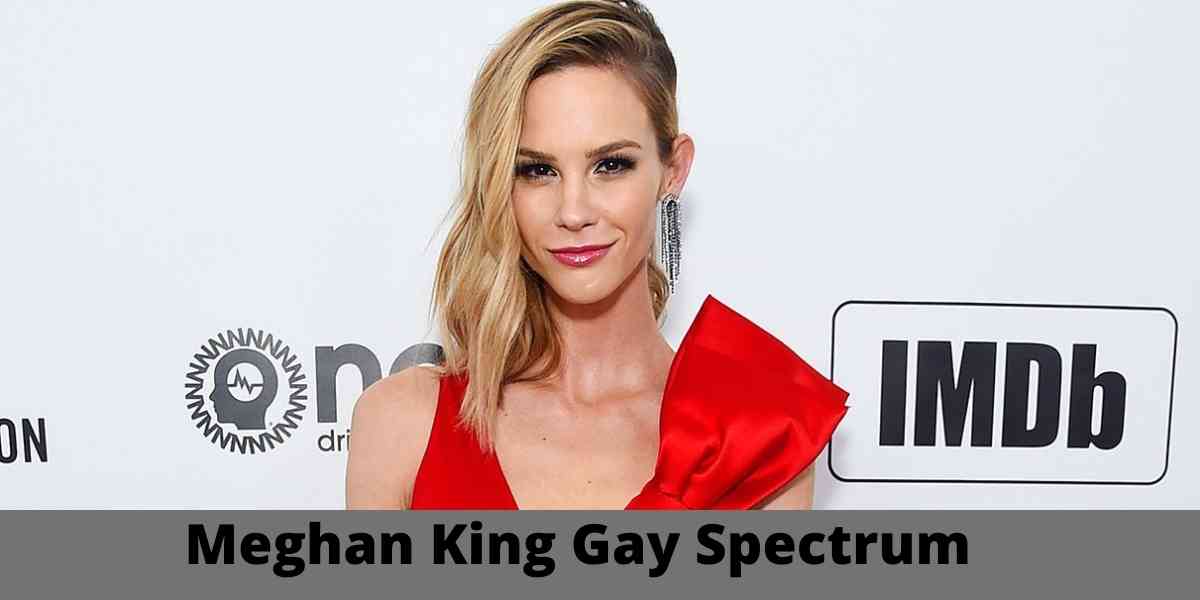 Chrissy Teigen reveals her miscarriage was actually an abortion

Is Meghan Markle and Prince Harry coming to Queen Elizabeth II's funeral?
Meghan King thinks she is somewhere on the gay spectrum; not sure where but she is out there, and she thinks everyone is. This particular statement has caught my attention, and the question arises whether Meghan King is gay or not. Although she hasn't confirmed to be gay, we can only say for sure once she admits it herself.
Career
Meghan King, gay or not, is just a topic these days; apart from her dating life, King is famous for appearing in reality, TV shows. She has appeared in the following reality TV shows over the years:
Resale Royalty, season 1 in 2013.

Say Yes to the Dress, season 12 in 2014

In the Real Housewives of Orange County, she appeared in three seasons; season 10 (2015), season 11 (2016), and season 12 (2017).