Chrissy Teigen reveals the absolute truth behind her miscarriage in 2020. A while ago, she announced on Instagram that she was expecting another child with John Legend. Through this post, she also opened up about the past trauma of losing a child to a miscarriage. But lately, news has surfaced on the web claiming that Chrissy Teigen's miscarriage was an abortion. But how accurate is this news? And if she took this decision, then why is it so? To find out, continue reading the article!
Chrissy Teigen reveals the real reason behind her miscarriage
Chrissy recently attended a conference of A Day of Unreasonable Conversation, in which she talked about her miscarriage. Those who don't know about these conferences are actually conferences that are held to speak up on sensitive issues usually cornered by society. It happened on Thursday. 
Queen Elizabeth II Death Funeral Updates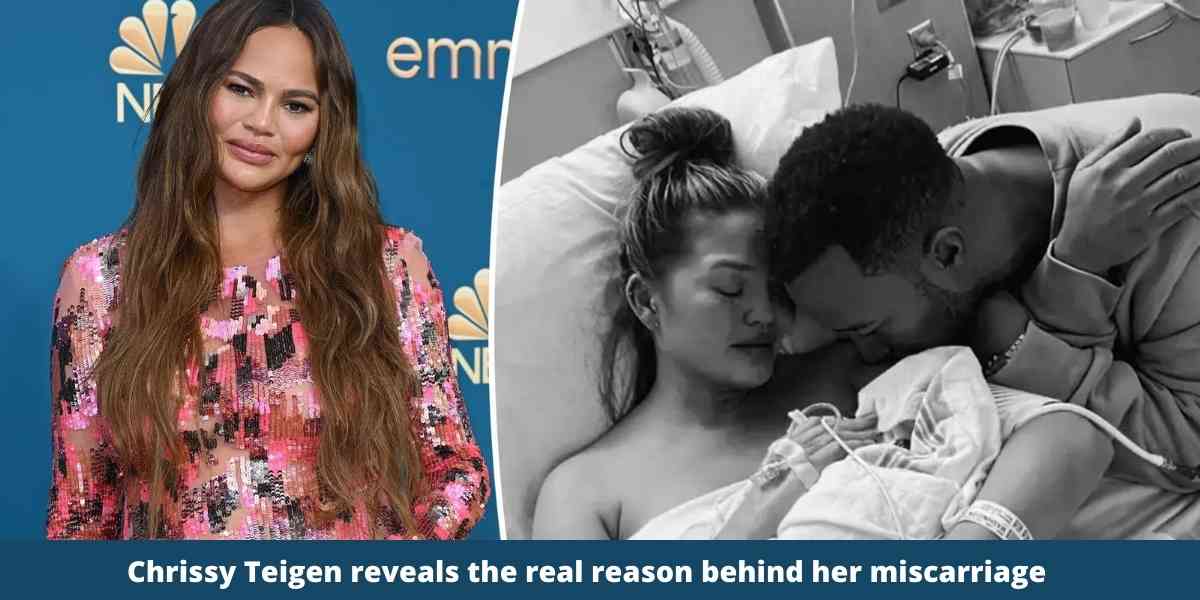 Chrissy started with the statement, 'Let's just call it what it was.' And later, Chrissy Teigen revealed that the miscarriage was an abortion. This was a crucial decision to save her life. She prioritized her own life because the chances of the baby surviving were relatively low. It was hard for her to conclude that it wasn't a miscarriage. She fully accepted this harsh reality just a few months ago. Her journey gives hope to thousands of other mothers still coping with the trauma of losing a child. 
The healing process was even more difficult for Chrissy because the couple told the media and everyone else that it was a miscarriage. But in reality, it was the complete opposite. However, Chrissy mentioned that her husband, John Legend, supported her decision. And even the public sympathized with her. 
Who is Jennie Dating? Rumors between Kim Taehyung and BlackPink Singer Relationship
Is Meghan Markle and Prince Harry coming to Queen Elizabeth II's funeral?
The baby who could never make his way to the beautiful family was named Jack. Chrissy Teigen has communicated a lot about her traumatic journey. She revealed that no sort of medical intervention could have saved that baby. And getting to know this halfway made the whole experience even harder for her. 
But after all of this, the couple is again expecting a child. Teigen revealed in her Instagram post that after many appointments with the doctor, they have succeeded in conceiving another child. Teigen again mentioned her previous pregnancy experience and how much it has taught her. Seeing her coming out of that depressive episode is good to see! Hopefully, both of them will be blessed with a perfectly healthy child. 
YouTube Launches Podcasts with NPR Deal 
So, that was everything you needed to know about Chrissy Teigen and her abortion. For more such updates, don't forget to bookmark this page!