Jennie of BlackPink has always been part of gossips specially when it comes to who is Jennie Dating. Even when she hasn't done anything to spark fans. In one recent turn of events, people have suspected Jennie is dating Kim Taehyung of the biggest boy band BTS. Considering the differences between their fandoms, it was a remarkable day on Twitter and other social media platforms. Fans criticising the dating, giving opinion, showing anger and sypathy.  But, who is Jennie dating? To find out, continue reading the article!
Before we begin to answer this question you might need a little background on what exactly happened. An unverified account on Twitter posted a picture of Kim Taehyung and Jennie. But until now no one has confirmed whether or not these pictures are real. Because by the looks of it, the picture seems legit. Neither YG nor Hybe have released any statement regarding this matter.
The fans were so curious because they had never seen these pictures of the idols before. Which made the whole situation look more real. 
Is Jennie dating a Kpop Idol? 
Currently, the BlackPink singer Jennie has not announced if she's dating anyone. Kim Taehyung hasn't addressed these rumors either. So, it is hard to predict what's actually going on between them. Both were in New York a while before these rumors surfaced. And when Kim Taehyung joined social media he also followed Jennie accidentally. This caused another reason to gossip about Jennie dating Kim Taehyung. 
An unofficial source on Twitter has confirmed that YG and HYBE released a statement about the dating. In their statement, they made it clear that it is the artists' private life. And they can't confirm or deny it if Jennie is dating Kim Taehyung. However, as this information comes via an unverified account we shouldn't believe it.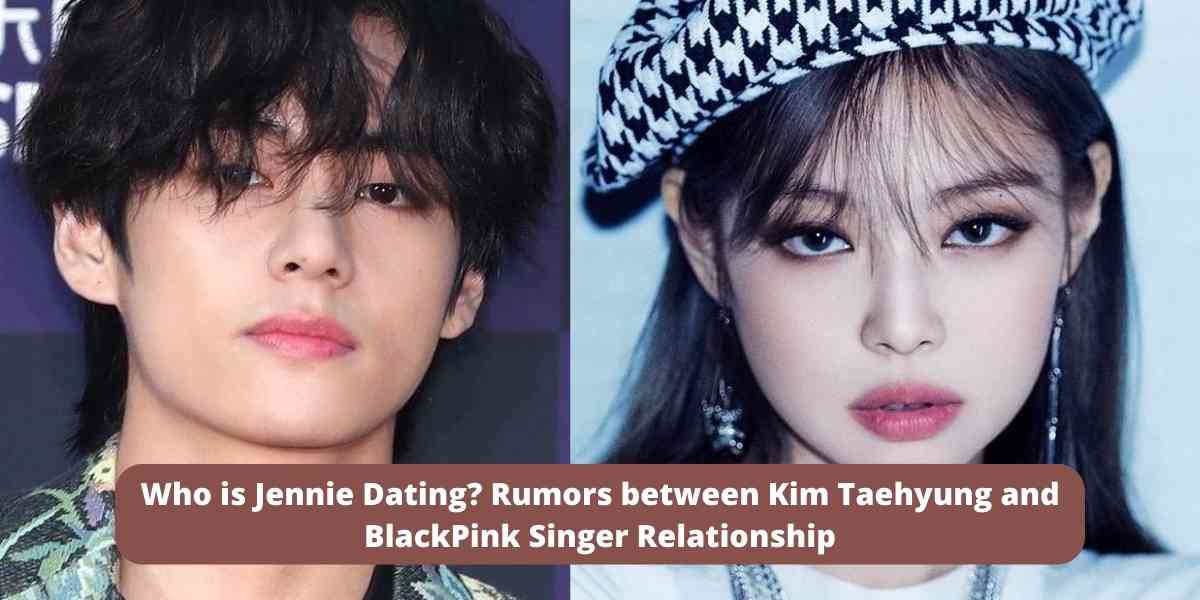 Fandoms on Dating News of Jennie
As the rumors regarding Jennie and Kim Taheyung dating surfaced on the web the fans were quick to take sides. Many believe that Jennie dating Kim is just a rumor. Majority ARMYs became quite disrespectful towards Jennie. The fandom was majority women. Despite this fact they did not hold back on the misogynistic comments. Jennie received most of the hatred. And the people did not stop here.
Some angry fans started referring old controversies. A while ago it was revealed that some hacker had taken over Jennie's iCloud account and some private pictures of her and BlackPink members also made it to social media. A while ago Jennie's another Instagram account also fell victim to hackers.  After she recovered her account the idol posted about how long it took for her to get back the account. She went on to request the fans to let her have her privacy. In another statement Jennie mentioned how much at ease she feels outside of Korea. Because there are less people who recognize her. So, regardless of what she wears or where she goes and who she dates people don't bother her. This speaks volumes about the difficult lives of idols and the obsessive behavior of fans. 
However, we hope that these rumors won't hurt Jennie aur Taehyung in any way. Even if these rumors are true they deserve their privacy. The Blinks were quick to raise their voices against this breach of privacy. But it is shocking that YG Entertainment has still not released any statement regarding this strange situation.
We hope that this article helped you with finding an answer about 'Who is Jennie dating?' For more such information don't forget to bookmark this page!
Editor's Take on Jennie's Life
Jennie is a booked and busy idol! And these rumors do not define her. She holds multiple records not just as a member of a girl band but as a world famous K-pop Band! Recently the group performed at the VMAs. And their album 'Born Pink' will also be released shortly. Jennie will make her acting debut with the HBO Max exclusive series 'The Idol'!