The brand new midscope update of Neeko is now out on the PBE for League of Legends in patch cycle 13.9. The gamers who have not tried it out are keen to know about all Neeko Rework abilities. If you are one of them, keep reading because we have covered all aspects of Neeko Rework abilities. This article discusses both the new rework abilities and abilities that have some changes. 
Neeko Rework Abilities: Instant Glamor (P) 
The new changes include that Neeko can now store Sho'ma when she is near a non-epic monster, ward, minion or trap. The player can transform Neeko in the unit with a simple click on her bar and can then click on her face to return to the original state. Secondly, now the disguise of Neeko will not break even when she is damaged. However, it is not valid if the disguised version ends up dying after suffering from crowd control.
Further, the cooldown: max ((floor((N-1)/3))*-3) + 25,6) >>> six seconds.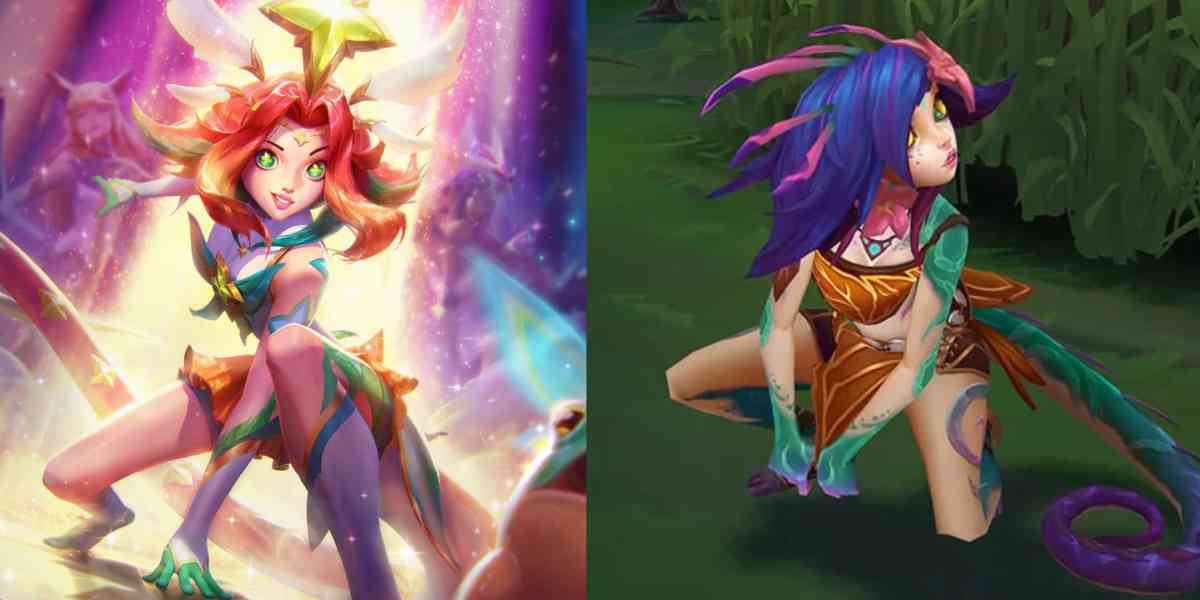 Neeko Rework Abilities: Blooming Burst (Q) 
According to the new change, explosions will now deal 30/40/50/60/70 bonus damage to the monsters. The change in the ability also includes:
Related: Hilary Swank Net Worth – Unveiling the Fortune of the Oscar-Winning Actress
Secondary/Tertiary pop damage: 40/65/90/115/140 + 20% AP >>> 35/60/85/110/135 + 25% AP.
Shapesplitter (W) 
The players can use the shapesplitter to recast Neeko's ability to change the direction of her clone. Furthermore, her clone now supports both animations and sounds like:
Q

E

Dance 

Joke 

Taunt 

Recall 

Laugh 
The new feature of shapesplitter includes empowered attacks that will now deal a bonus of 50 damage to the monsters. 
Neeko Rework Abilities: Tangle-Bards (E) 
Damage 80/115/150/185/220 + 60% AP >>> 70/105/140/175/210 + 65% AP 
Pop Blossom (R)
When Neeko jumps in the air, she will channel and suspend all the enemies in her vicinity. Furthermore, Neeko will end up crashing into the ground after 0.6 seconds, resulting in massive damage to each enemy. In total, the duration of the stunt is 1.25 seconds. Also, during the stunt, she will not have a shield. Other changes include the following: 
Related: Inner Ashes Trailer Reveals A June Release Date
Damage 200/425.650 (+130%AP) >>> 150/350/550 (+100% AP) 

Cooldown: 90s >>> 120/105/90s 
What To Expect From Neeko Rework Abilities? 
The developers have given Neeko Rework Abilities a significant update. All the changes are good and will make the game more impressive. However, with the update, we know that the developers wanted Neeko to fulfil the roles of all forms, including that of a mage and a tank. Furthermore, the players who have tried Neeko Rework Abilities are impressed with the improved damage against monsters. This change was implemented to ensure that Neeko is more viable in her jungle role. It is because, at present, there are only a few AP jungle champions. 
Furthermore, her stun has become more powerful. Therefore, the players can use it as a set-up for team fights. However, while using it, one should be careful about it. It is because, with the shield removed, if a player uses this skill to escape the situation while she is in low health, she might die. 
Finally, with all the new changes, we know Neeko will become a formidable champion in League of Legends. 
Neeko Rework Release Date 
Currently, players can enjoy Neeko rework live on the PBE. Many sources believe the players will see the Neeko Rework Abilities by 2023.