Are you excited for the release of Disney Speedstorm and see how the Disney/Pixar crossover has turned out? Well, luckily for you, the wait is almost over! The company has just announced the upcoming release of its ultimate battle racing game, Disney Speedstorm. This high-speed racing game is ready to offer fans of all ages a fun and exciting experience as they race their way to victory alongside their favourite Disney and Pixar characters.
 Release Date of Disney Speedstorm 
Gameloft has yet to announce an official release date for Disney Speedstorm. However, they have confirmed that the game will be releasing sometime in 2023. It will be available for download on PS4, PS5, Xbox One, PC, Xbox Series X/S, and Nintendo Switch.
Nevertheless, the game has an early access release date, and it is just around the corner. Disney Speedstorm will be available on April 18th, 2023, for all those players who cannot wait another day. All you have to do is buy one of the Founder's Pack, and on April 18th, the game will be ready for you to play and enjoy. Moreover, players can pre-order one of the Founder's Pack on PlayStation from Monday, March 20th or buy directly on Steam from Tuesday, April 18th.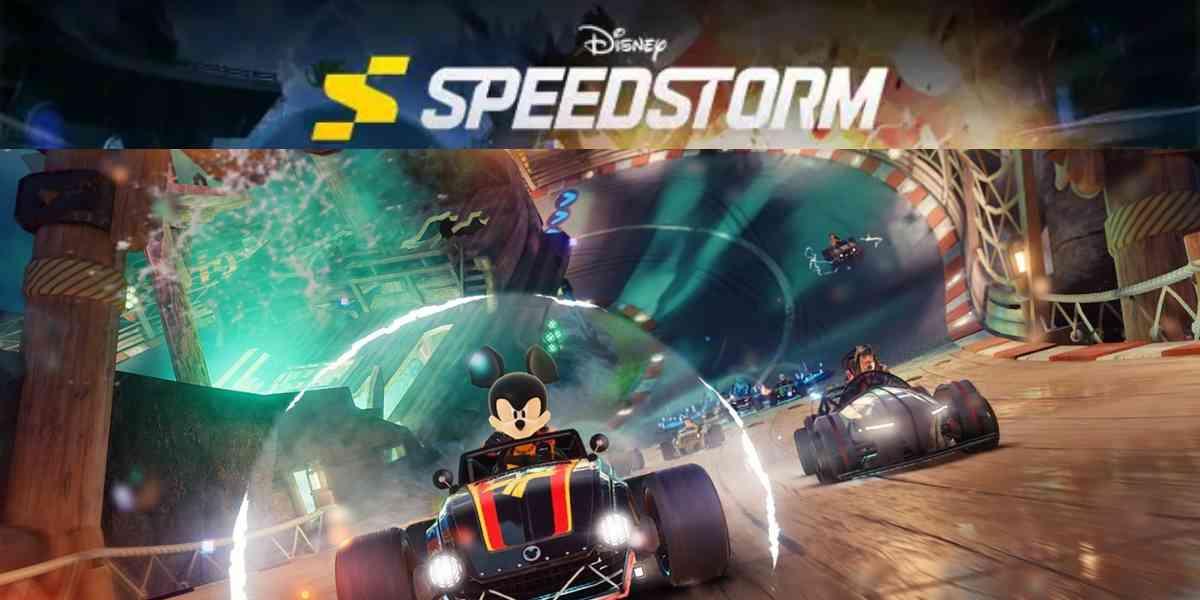 Moreover, Disney Speedstorm was originally scheduled to release in the summer of 2022. However, the game's deadline was pushed back and delayed after holding a PC beta. A delay in the release of Disney Speedstorm left the players clueless for a while, but now they can finally play it. 
Related: What Is Five Nights At Freddy's Movie Netflix Release Date?
Gameplay
Disney Speedstorm is fast-paced and action-packed, with players racing through various tracks and courses to reach the finish line first. Each character has their own unique vehicle and set of skills, adding an extra level of strategy to the game. Also, all your favourite Disney characters are a part of the game, including Mickey Mouse, Donald Duck, Goofy, and more. 
Players must also navigate tight turns, avoid obstacles, and use power-ups to gain an edge over opponents. This gives the game an extra level of excitement and competition, as players will need to use all of their skills to come out on top.
Related: Vikings: Valhalla Season 2 Release Date, Cast, Plot and Trailer
One of the standout features of Disney Speedstorm is its multiplayer mode, which allows players to race against their friends and other players from around the world. 
In addition to the multiplayer mode, Disney Speedstorm will also offer a single-player campaign mode. This mode will feature various races and challenges, each with its unique objectives and rewards. Players must complete these challenges to progress through the game and unlock new characters and vehicles.
Additionally, Disney Speedstorm has many modes for players to choose from, including Starter Circuit, Season Tour, and Boss Challenge. Overall, it seems like there is a lot in store for players.
Price Of The Game
Gameloft has assured that Disney Speedstorm is designed as a free-to-play title. Free-to-play games are becoming more popular after the success of games such as Fortnite. 
Related: Black Panther 2 Streaming: How to Watch Black Panther 2 Online?
Although, the players can get early access by purchasing one of the three Founder's Packs: Standard, Deluxe and Ultimate. The Standard Founder's Pack will cost £25.99/€29.99/$29.99. Deluxe Founder's Pack will be available for £44.99/€49.99/$49.99. Lastly, game lovers can purchase Ultimate Founder's Pack for £59.99/€69.99/$69.99.
Further, Standard Founder's Pack will offer 4,000 tokens, Deluxe Founder's Pack will give 7,000 tokens, and Ultimate Founder's Pack will give 12,000 tokens and three green pass credits instead of two. Other exclusive things will also be provided in the Founder's Packs.
The game will offer in-app purchases for players who want to enhance their gaming experience. These purchases will range from minor upgrades to larger bundles of in-game currency, allowing players to purchase new characters, vehicles, and power-ups.
Related: Too Hot to Handle Season 4 Returning to Netflix!
So, whether you are a long-time Disney fan or just looking for a fun and challenging new game, Disney Speedstorm is worth checking out. So, will you be playing it? Let us know in the comments!