Ali Wong is arguably one of the biggest emerging names in the comedy industry. From her role in American Housewife to her Netflix comedy specials, we simply cannot get enough of her. With a successful career like this, many of her fans want to know what is Ali Wong net worth. 
So, keep reading to learn about the Asian-American comedian's early life, career, net worth, and career successes. 
Ali Wong Net Worth 
Ali Wong is a powerhouse of talent, and you can see this through her career successes. Moreover, she's also made quite a fortune through her work. As of 2023, Ali Wong net worth is about $4 million. She earns most of this through her career in stand up comedy and acting roles. Although, some of this also comes from her earnings as a producer and book author.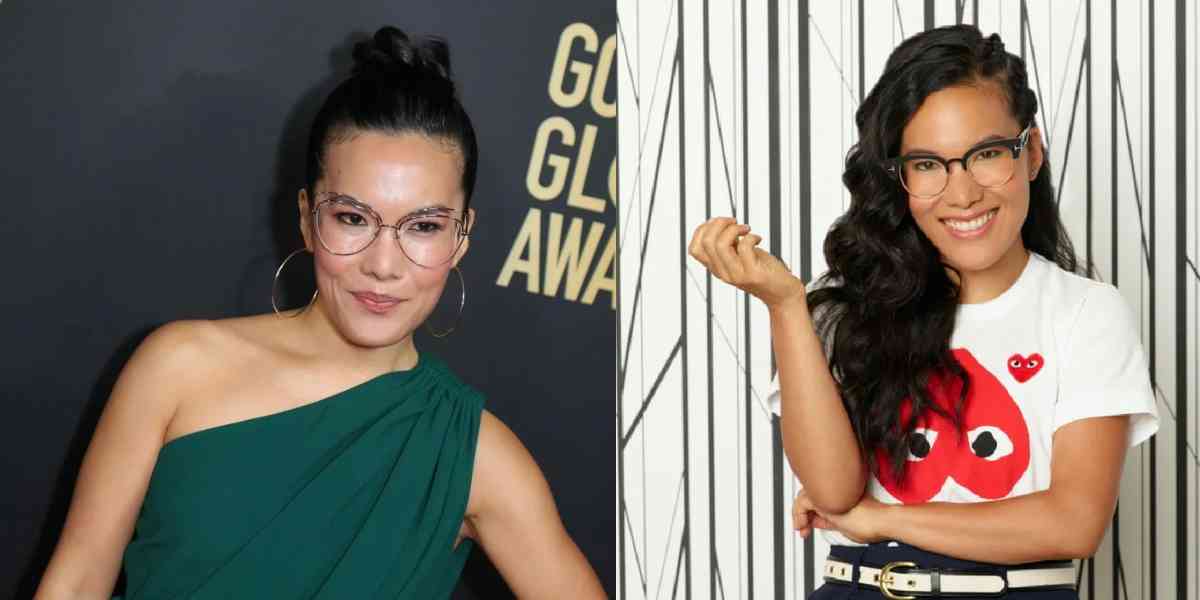 Related: Netflix's Lookism Anime Trailer 2, Key Visual, and Main Japanese Dub Cast Released
Ali Wong Early Life
Alexandra Dawn Wong (Ali Wong) is an American actress, standup comedian, writer, and producer. She was born in Pacific Heights, San Francisco, California, on 19th April 1982. Her mother, Tammy Wong, is Vietnamese and a US social worker. Her father, Adolphus Wong, was Chinese American and worked at Kaiser Permanente as an anesthesiologist for 30 years. 
She has three older siblings. She graduated from San Francisco University High School and later went to UCLA. It is here that she discovered her love for performing arts.
Ali Wong Career
Wong started doing standup comedy at 23 and soon moved to New York City to pursue her career. In 2011, Variety recognized her in its article "10 Comics to Watch." She then appeared on The Tonight Show with Jay Leno and starred in Breaking In the same year as a guest star.
She also appeared on John Oliver's New York Standup Show and other underground comedy shows. Wong secured a recurring role on NBC's Are You There, Chelsea? and Chelsea Lately. She then went on to star in multiple other shows and movies. 
In 2014, she took on the role of Dr Linda Lark on ABC's Black Box, and guest starred on multiple episodes of Inside Any Schumer. The same year she also took on the role of one of the writers for Fresh Off the Boat. 
From 2016 to 2022, Wong released three Stand Up comedy specials with Netflix: Baby Cobra, Hard Knock Wife, and Don Wong. All three of the Netflix specials were huge successes and are a primary reason for her immense success. 
Related: Who is Saraya Dating?
In 2016, Wong starred in the ABC sitcom American Housewife. It is through this role that she received widespread appreciation and recognition. In 2019, Ali Wong starred opposite Randall Park in Always Be My Maybe, and she was also one of the producers and writers of this film.
Wong is starring opposite Steven Yeun in Netflix's new comedy series, Beef. 
Ali Wong's Earnings Through Her Netflix Specials
Ali Wong released her first Netflix special, Baby Cobra, in 2016. She then released Hard Kock Wife in 2018 and her latest, Don Wong, in 2022. Although we do not know the exact amount that she earned through these, we do know that she earned quite a paycheck since all three proved to be huge successes. 
Related: Why did Ned Get Fired?
HBO offered Ali Wong a whopping $10 million for a single special. However, Wong declined the offer and chose to stay with Netflix, who offered her an impressive 8 figure deal. However, we do not know the exact amount that the star and the streaming service decided to settle on. 
Ali Wong's Earnings Through Her Acting Roles
Over the past decade, Wong starred in multiple movies and shows. Through these, she also managed to take home hefty paychecks. Her film, Always Be My Maybe, was a huge success and got 32 million household views within its first month. So it is clear that her paycheck from the film was also a big one. 
Wong's current Netflix comedy Beef is also receiving acclaim from audiences and critics alike. This means that the actress's earnings don't just end here. She'll likely earn quite the paycheck through her current role, which is bound to increase the overall value of Ali Wong net worth. 
ll likely earn quite the paycheck through her current role as well.