Sex Education, the humorously provocative and educational coming-of-age series, premiered its third season in September, topping Netflix's rankings at #1 as viewers binge-watched the much-anticipated show that had been postponed for several months. The season delivered everything we expected and more, delving deeper into the complex emotional stories written by writer Laurie Nunn to represent the complexities of human relationships in real life. Sex Education season 4 coming or not checkout your answer by reading this article.
Mooredale's brightest struggle for sexual positivity in Season 3, rallying in a wild and colourful climax before concluding on a cliffhanger that left us hungry for more Mooredale. The hot question among viewers was whether or not there would be a second season. Sex Education Season 4 was announced in the style of school bulletin posts on Instagram and Twitter just weeks after Season 3 premiered, so we didn't have to wait long for an answer. Fans have already started making guesses about what will happen next, including who will end up with whom.
The show is a colourful and hilarious take on the growing pains and struggles we all encounter, focusing on topics that people find difficult to discuss. The performance makes spectators feel a spectrum of emotions and emphasizes that communication is seductive. It tackles gender identity, drug-addicted parents, ugly 'O' faces, and dirty gastronomic language. While the show's primary focus is a raunchy comedy centred on Otis Milburn, the son of sex therapist Jean Milburn, and his attempts at making sex education in his school more acceptable and wholly interesting, the characters' stories are meaningful, bringing forth real-life fears and anxieties of teens and adults alike, who can't wait for more from the brilliant series.
Has Season 4 of Sex Education been renewed?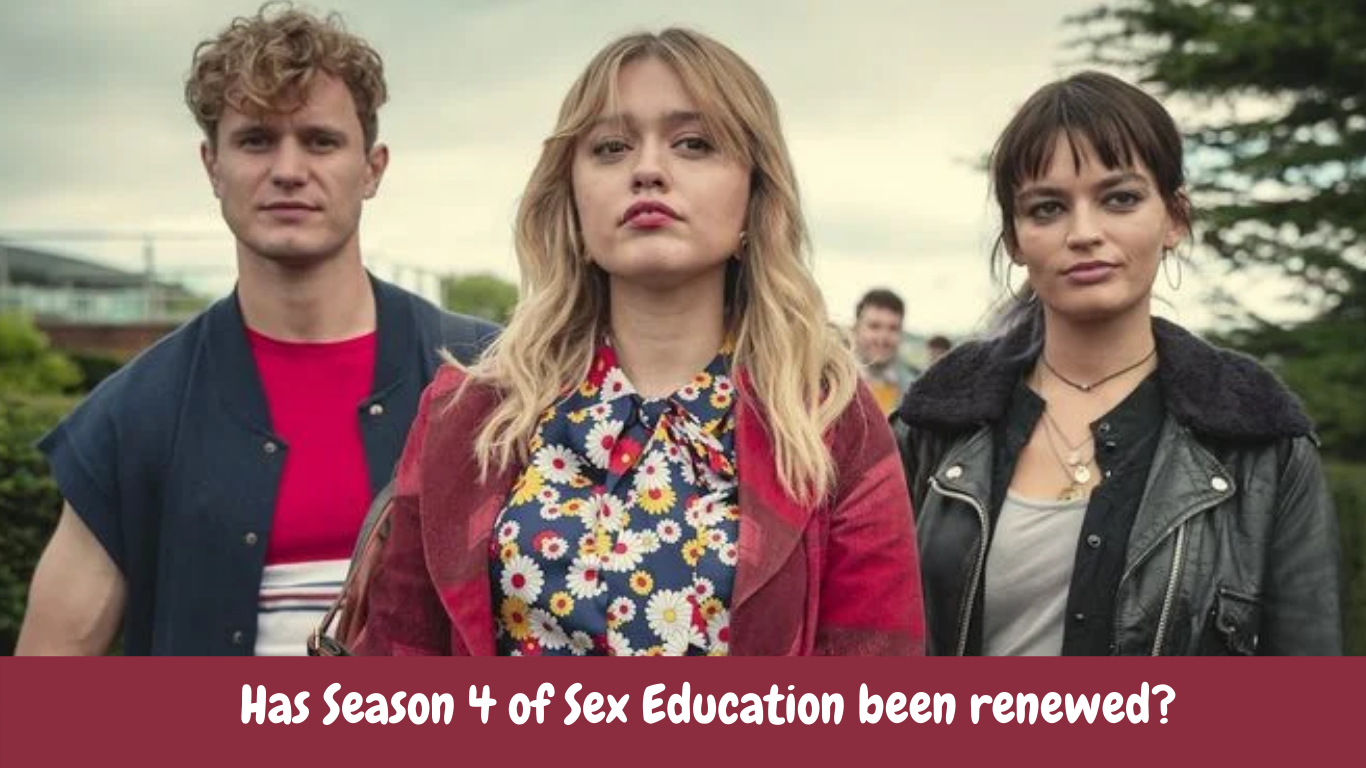 Sex Education Season 4 does not yet have a guaranteed release date.
The second season was released one year after the first, in January 2020. With the third season being postponed for another 18 months, fans are hoping that filming will continue on schedule and that the fourth season will be broadcast in the autumn of 2022, with a total of 8 episodes.
Season 4: Where Will It Take Place?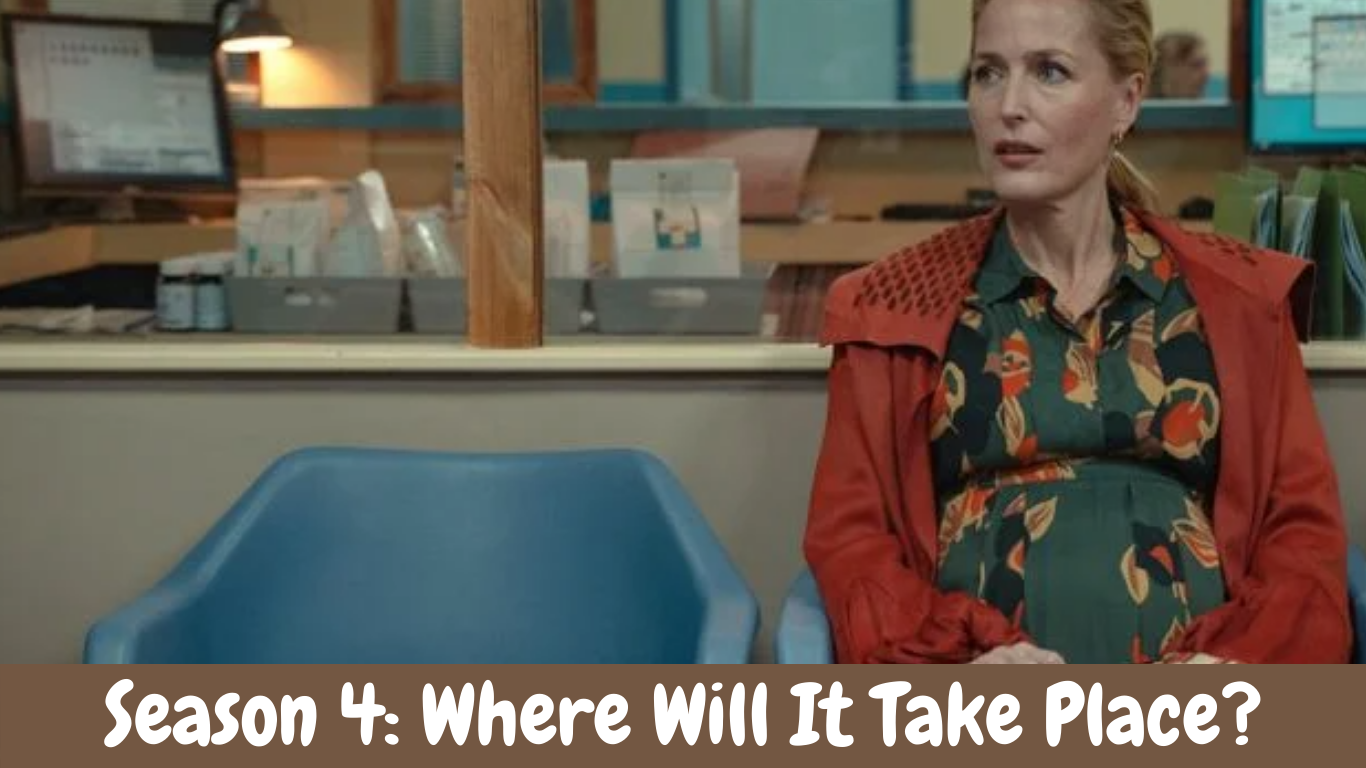 They are Sex schools, and they are pleased with themselves! Unfortunately, the school's financing was withdrawn due to the colourful display during Opening Day, where students united together to push for a decent curriculum. The children must complete their academic year, albeit it is unclear where they will continue their high school education.
Lily, fascinated with aliens, returned to school in Season 3 Episode 8 after being ridiculed for a sexy short story. Lily's mother told Jean that she wishes Lily had a friend on campus like her. We hope that Jean or some variation of her teachings will be available to the sex-crazed kids who were taught abstinence under the authority of Headmistress Haddon, wherever the youngsters conclude their education.
Season 4: What Will It Contain?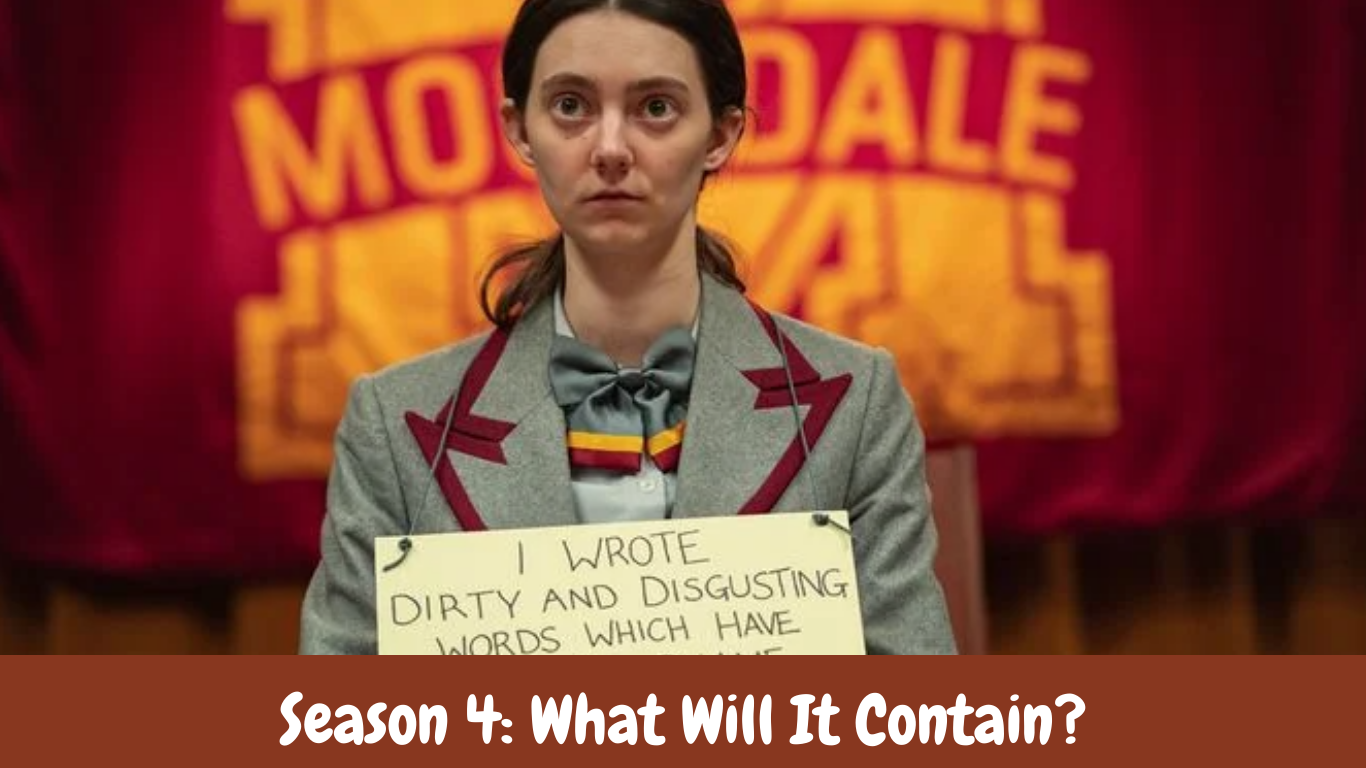 In the final season, Jean gives birth to a daughter, Joy, whose DNA findings are still unknown. Jean's surprised expression as she reads the package could indicate the beginnings of even more difficult home life for the mixed family, which has just recently begun to come together after a rocky start. One thing is sure: we'll find out who the birth father is in the upcoming season.
We need to know what will happen to Adam and Eric's love life because they are in their complicated headspace. Eric kissed another man when he was visiting family in Nigeria, and the couple is now no longer together. While Eric was being patient with Adam's coming out, after witnessing the gay culture in Nigeria, where individuals risk their lives to be who they are, he felt he needed someone proud to be with him. Eric informs Adam that after trying so hard to be himself, he's losing his identity, which causes Adam to shut down. Adam befriended Eric's ex-boyfriend Rahim when Eric was in Nigeria. They ultimately come to terms with their pain and may even start flirting. Rahim assists Adam in finding his voice and speaking from his heart, which he claims he didn't realize he had until it was broken.
Mr. Groff was the ex-principal who left Adam behind when his wife Maureen filed for a divorce, struggles with a non-existent relationship with his son, Adam, as he works through the hard job of coming out to his mother. Michael Groff is struggling in his own right in Season 3. Without a job or a place to call home, he eventually talks to Jean, encouraging him to rediscover joy. Michael understands he wants Maureen back, and in the last episode, he is shown sneaking out of her bed after numerous missed signals and passionate late-night discussions. Audiences are interested to see where the couple's relationship will go and how Michael will break his silence to Adam. The latter, we hope, will be able to live courageously and proudly as himself.
Aimee appears to have a more significant role in Season 4. Her character embarks on a voyage of self-discovery as she recovers from the sexual assault she suffered in Season 2. In Season 3, Aimee discusses her desire to stand up for what she believes in, grow as a person, and discover who she is outside of her relationships. Season 4 will most likely follow her as she grows into the powerful, opinionated young woman she was born to be.
We see Jackson inform Cal that he isn't queer in the final episode of Season 3, and Cal answers by telling him that they can't be in a relationship with him if he views them as a girl. Who will our Romeo put his trust in next? In an interview, Chinenye Ezeudu, who plays the book smart and aspirational Viv, says Jackson and Viv "would be endgame." "I'm pushing for them to get together," she said when questioned about the fan-fueled belief that the two belong together because they're made for each other! On the other hand, Viv has a new love interest in her life, and we'll see how that develops. For the time being, I believe they are adequate. "Who knows what will happen in other seasons?"
And then there's the big question: will Otis and Maeve finally get together? The two had finally admitted their affections for each other, but Maeve cancels her trip to the United States and instead enrols in a study abroad programme. Will Maeve remain studying in the United States and dealing with the problems of being away from home in the following season, or will she return as a transformed woman with new experiences and a fresh perspective? Will Otis be by her side while she's away? Many programme fans are pulling for Ruby and Otis 2.0, although some wish he doesn't squander his one opportunity with Maeve. They've also spoken about resuming their sex clinic, which they started in Season 1. We are waiting to see the clinic reopen before things become any worse after the horrible sex education courses delivered in Season 3.
Will the cast be altered in any way?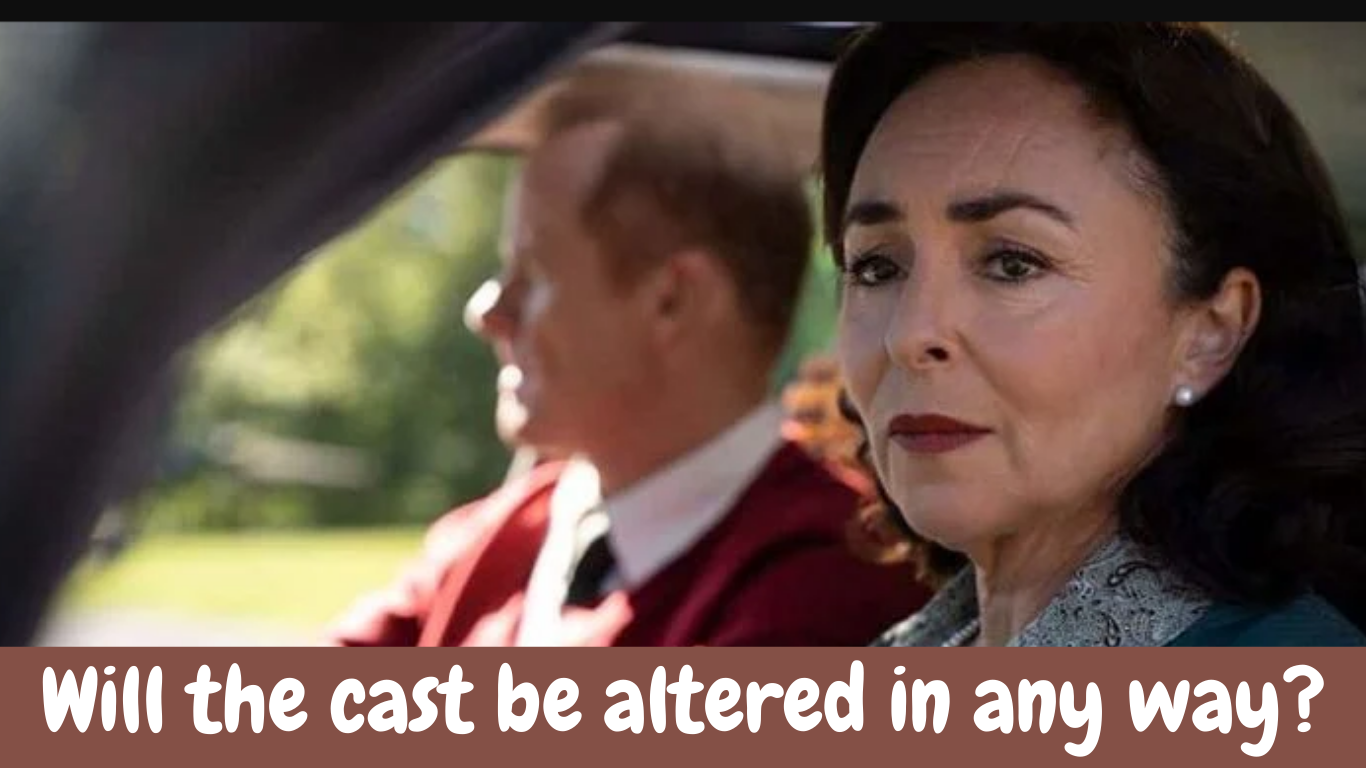 Asa Butterfield as Otis Milburn, Emma Mackey as Maeve Wiley, Gillian Anderson as Jean Milburn, Ncuti Gatwa as Eric Effiong, Connor Swindells as Adam Groff, Alistair Petrie as Michael Groff, Kedar Williams-Stirling as Jackson Marchetti, and Aimée Lou Wood as Aimee Gibbs are among the prominent cast members who are expected to return.
Isaac Goodwin, Otis' rival love interest of Maeve's, who takes his heart off the table after hearing that Maeve kissed Otis on a school trip, is one of the characters we're not sure will return in the upcoming season. It's unknown whether Maeve and Isaac will cross paths again now that Maeve has moved out of the trailer park where Isaac now lives.
Maeve's mother, Erin Wiley, is now running from the cops after abducting her youngest child, Elsie, from her foster home during visitation. Maeve and Aimee hunted down Erin and rescued Elsie just as they boarded a ferry. Erin later reappears on the Mooredale school grounds, peering through a bush. She summons Maeve outside and makes amends with her eldest daughter by giving her money on her study abroad trip. Erin then vanishes with no indication of where she is going; therefore, we are unlikely to see her again in future seasons unless she is imprisoned.
Poldark Season 6 Latest Updates about Release Date, Trailer and Much More
When Cal is punished by headmistress Hope Haddon for being a "slovenly troublemaker," Layla is a calm non-binary character who appears to be an example of a "nice nb." Cal assists Layla in purchasing their first gender-affirming breast binder. Cal informs Layla that they are proud of them as they grow in their new binder, ending the character and ensuring that no issues will be left unanswered in the next season. Though Layla may not return, we hope Cal appears in Season 4 to promote additional non-binary representation.
Hope Haddon, Mooredale High's ex-headmistress, packed her belongings after students protested her and the reforms she made during her brief tenure on school. The sight of her vacant office brings joy to both teachers and students. We're hoping that with faculty favourites Mr. Hendrix and Ms. Sands vying for the job, we won't have to watch Ms. Haddon and her horrible dance routines again.
Goat, Aimee and her boyfriend Steve's pet that they shared to show their dedication could be on the loose now that they've broken up. If the two can work out Goat's custody situation, she might be an incredible emotional support animal for Steve and his shattered heart.
In an interview with Hunger, Emma Mackey, who plays the daring and intelligent Maeve Wiley, expressed her mixed thoughts about continuing her role as she approaches her mid-twenties, saying that she "can't stay 17 [her] whole life." In an interview with Elle, Mackey discusses her aspirations for Maeve in Season 4. Maeve frequently deals with her tumultuous family life, precarious financial status, and perplexing adolescent romances. Mackey wants to see her character achieve a goal she has set for herself. Maeve is getting set to travel for a study-abroad programme in the United States at the end of Season 3. "She's only ever lived in her little small bubbles," Mackey muses. "How the way is she going to get out of that bubble?"
Like Elle, Asa Butterfield (Otis Melburn) laments similar dreams for Otis and Maeve.
"I would like to see them…look at the bigger picture," he said. "To explore themselves and to be more focused either on their relationship with themselves or their platonic relationships with their friends and family." Asa also stated that while he is up for a fourth season he is ready to say goodbye to the characters after three years.
Lauren Evans, the casting director, tells Elle,
"Like Laurie said before, Laurie doesn't want to keep going and put these people through college and university and you know into middle age. But we'll see."
We know the day will come when it's done, much like Adam's poetry to Eric, but until then, we'll be pining after more Sex Education.