Paramount+'s Star Trek Universe is expected to expand even more! This was confirmed by the showrunner, Mike McMahan. But when will the new seasons' premiere? And who will star in them? There are two shows, Star Trek: Lower Decks and Star Trek: Prodigy. The latter is seen as a kid-friendly show. But Lower Decks is meant for adults who enjoy adult humor animated shows (like Bojack Horseman, F is For Family, and many more). The first season of the show aired in 2020, and inarguably it was one of the funniest series. Star Trek revolves around a crew of U.S.S. Cerrito living in the year 2380! Good news for the Star Trek fandom as the well-received animated series will be getting not one but 2 more installments! And there is a possibility of more than 3 seasons, but that depends on the popularity of Star Trek: Lower Decks Season 2.
If Paramount+ is not available in your country, there is nothing to worry about, as you can also stream the series on Amazon Prime! So, what are you waiting for?
Below is everything you need to know about Star Trek: Lower Decks' Season 2's official release date, potential new characters, plot details, and even synopsis of trailers. So, let's commence!
Also Read: Sanditon Season 2 Release Date, Cast, Trailer, Plot
Official Release Date for Star Trek: Lower Decks Season 2
The highly anticipated season is coming out on 12th August 2021! Mark the date on your calendar because the gang is coming to rule the screens.
The first season that aired in 2020 had 10 episodes, and the sequel will follow the same pattern. But these episodes won't drop at the same time. Instead, they will be released with a gap. The season will start airing from August till October!
Characters of Star Trek: Lower Decks Second installment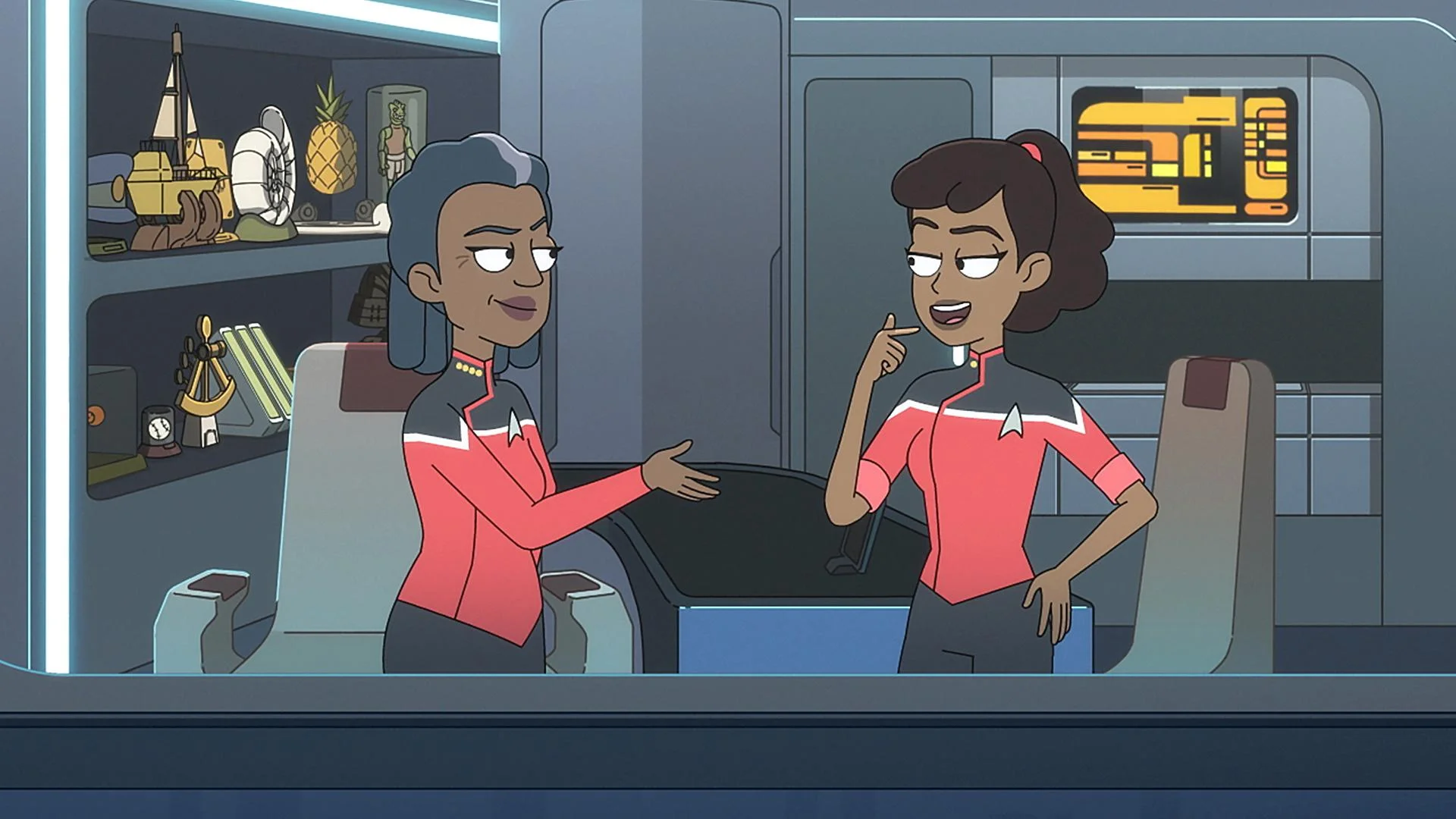 As the second season is the continuation of its preceding season, most of the original cast is expected to reprise their old roles. Well, in that case, the following characters (and their voice actors) will make a comeback!
The following voice actors will be starring in the second installment:
Tawny Newsome as Becket Mariner

Jack Quaid as Brad Boimler

Noel Wells as D'Vana Tendi

Eugene Cordero as Sam Rutherford

Jerry O'Connell as Commander Jack Ransom

Dawnn Lewis as Captain Carol Freeman
There were certain reports that the new season will feature a few more characters. We don't have many details regarding it, but according to an insider, there will be a new replacement of the Security Chief (as he died in the first season). So, it is better not to expect Lt. Shaxs (Fred Tatasciore) in the following season!
Who will play the new Security chief? Well, we don't know that yet! Many characters from the other Star Trek spin-offs have made cameos in the first season, so we assume that there will be a few guest appearances in the second season.
But this is not confirmed news! It is just our assumptions which we are hoping will be correct.
What Will the Plot of Star Trek: Lower Decks Second Season Explore?
The first season revealed that Bob Boimler would leave the Cerritos for a better-paying job (Lieutenant junior-grade). And miraculously, Mariner and her mother, Captain Freeman, have worked things out between them. They will be seen working as one team in the following season. We are excited about the heartfelt scenes between the long-lost mother and daughter!
Unfortunately, Sam Ruthford was diagnosed with amnesia. He'll now have to relearn how to be an engineer at Cerritos. D'Vana Tendi will assist him in this task! It is quite sad how Sam has forgotten everything, including his flirtatious moments with Ensign D'Vana Tendi.
Rest assured, in the upcoming episodes, the gang will make you laugh at your lowest. But be prepared for some emotional scenes too.
What are your expectations from the second season?
Trailer
You can watch all the trailers and teasers for the upcoming season on Amazon Prime's YouTube account!
There were some major easter eggs in the official trailer. Some fans were keen enough to understand these hints and explain them to other fans.
As seen in the trailer, the crew will visit Freecloud (the casino-type planet). And Boimler might return as a Borg! That is great news.  The Aurelians might also return for the upcoming season. But all of this can be flashbacks, too, so we should not get ahead of ourselves.
Folks, that was everything about the second season of Star Trek. But in case there are any other huge leaks or information dumps, we'll make sure to keep you updated.