Hostel Daze's second season just premiered on Amazon Prime on 23rd July 2021. And it is no surprise that fans are already eager to know about the release date of Hostel Daze Season 3. But the question is, are the writers willing to continue with the story?
TVF is known for its exceptional web series. Almost everyone has watched Kota Factory (2019) and TVF Pitchers ( 2015). These two were the ultimate hits, but recently they joined Hostel Daze, which did quite well in rating and viewership.
The TV series created by Saurabh Khanna and Abishek Yadav revolves around the story of 4 young people living in a hostel together. They both go to the same college and almost have similar dreams to become engineers.
The series has a rating of 8.6 on IMDB! So, that will clearly give you an idea of how successful the franchise is. But that was all about the first 2 seasons. What will happen in the third season of Hostel Daze? Will it ever make a final cut? Let's find out!
Below is everything that you need to know about Hotel Daze 3.
Also Read: Dead to Me is all set for its third season!
Hostel Daze Season 3 Release Date
Amazon Prime or the TVF has not greenlit the third season yet. But don't be disappointed because the showrunners believe that there is still some story left to explore. So that means the third season might be possible.
The Indian comedy series is expected to drop in 2022 around the same time. Because the previous two installments also took a year and got released in June-July. And if everything works out then, the threequel will be following the same pattern.
If the third season is to come, then TVF will update the fans about it in the upcoming months. If the second season gets a boost in rating, the renewal news might be just a few weeks away from us. So let's hope for the best and try to force people to watch it!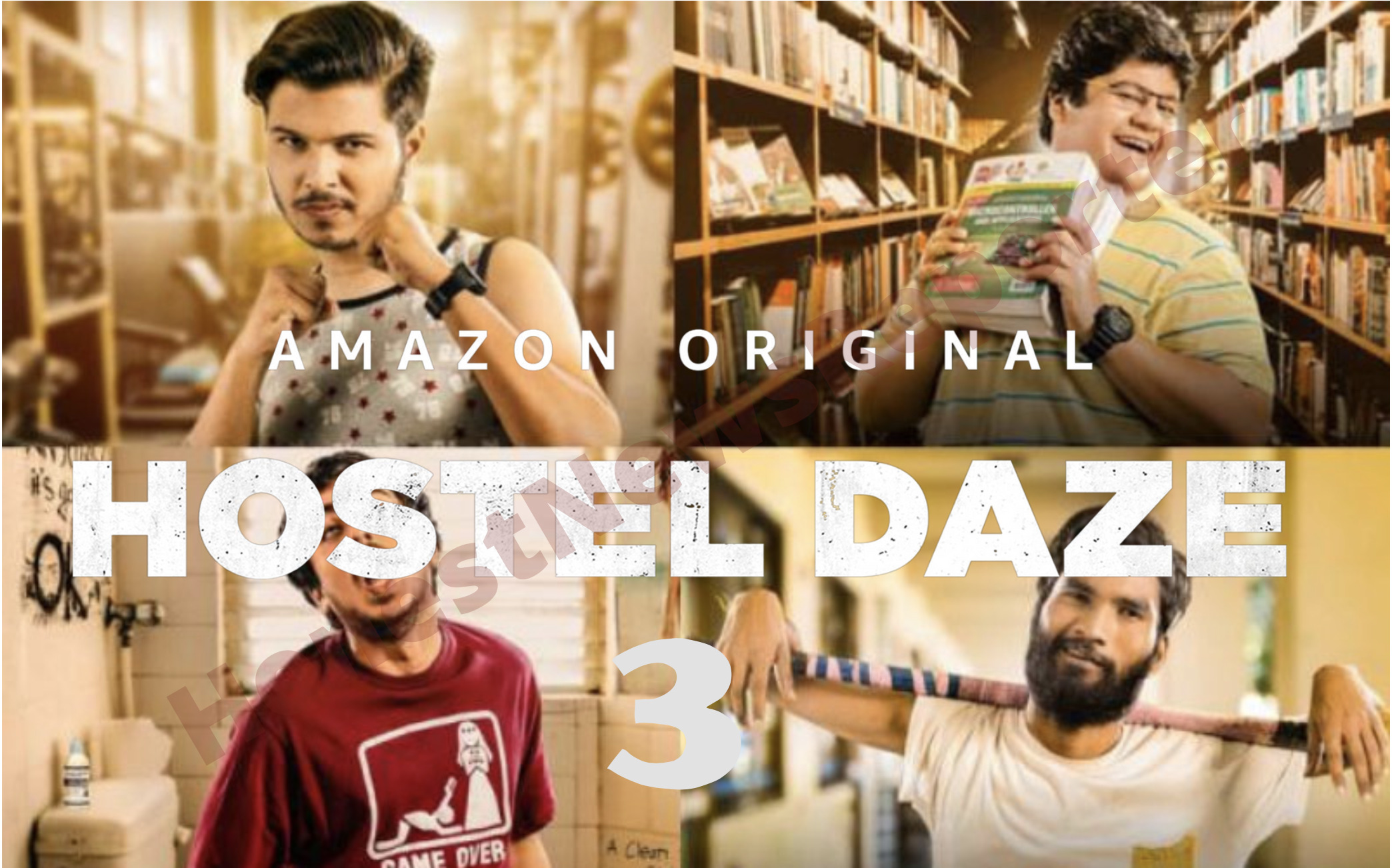 Hostel Daze Season 3 Cast
If the third season is possible, it is understandable that the old cast will reprise their roles. And just like other TV series, depending on the plot, you might get to see some new faces too.
As the show hasn't been greenlit yet, we do not have an official line-up for the third season. But be ready to see the following actors in the third season:
Nikhil Vijay as "Jhantoo" Jatin
Jatin has been in college for a very long time. Meaning he is not interested in his studies at all!
Shubham Gaur as "Jaat" Rupesh Bhati
He is the son of a wealthy man, and people suspect that the only reason why he got into college was because of his father's donations.
Adarsh Gourav as Ankit "Dopa" Pandey
His personality is all based on being with a girl.
Chirag is a very reserved type of kid, but at the same time, he is very eager to know about everything around him!
Other cast members include; Ahsaas Channa As Akanksha, Shivankit Singh Parihar, a Ph.D. student. Sameer Saxena, a Hostel Manager, and other talented actors.
How many episodes will there be in the third season of Hostel Daze?
There are only 2 existing seasons of the show and 9 episodes, each lasting for about half an hour. The official number of episodes for the third season is not out yet, but we are sure that the upcoming season will also have 4 to 5 episodes, just like its predecessors.
What is the plot for the third installment of Hostel Daze?
There are no official details about the plot from the showrunners yet. But we are sure that the third season's story will resume where things ended in the 2nd installment.
There is a high chance of Ankit and Ankanksha getting together, and along with them, Luv is getting a partner!
Other than this, up till now, the prime events of college life have not been yet explored. For example, the rituals, events, hunting for jobs, and college competitions are not properly shown!
So if the third season becomes a reality, then expect something similar from it!
Trailer
As said earlier, the show hasn't been renewed for a 3rd installment. And as there is no footage for the upcoming season, there is no teaser or trailer either. But if the third season gets confirmed, then expect the trailer to drop about 6 to 7 months from now on!
But we would advise you not to keep any expectations because there are chances of the show getting canceled.