When it comes to romcoms, Netflix has the best movies in that genre. And they keep on expanding this franchise, and we are not complaining! Resort to Love is an upcoming Netflix original, the second romcom for Christina Milian (previously starred in Falling Inn Love). Steven K. Tsuchida directs the film, and Alicia Keys is also involved in it. So, we can bet that this is going to be a blockbuster hit. However, fans remain confused about the movie's details. As everything about the upcoming film is scattered. So, we decided to do some digging, and here is everything that you need to know about Resort To Love's potential cast members, storyline, trailers, and most importantly, its release date!
And here is everything in one place!
What is the Official Release Date for Resort To Love?
The film is scheduled to release on 29th July 2021! As it is a Thursday, the rating and viewership will get boosted on the weekend. And critics are sure that the film will also debut in the top-10 list of Netflix.
The movie will drop at the same time for all the viewers across the globe. This specific genre of Netflix keeps on giving us exceptional films, and we are very grateful for it!
Who Will Star in "Resort to Love"?
The film has a stellar cast. You'll be seeing a lot of familiar faces in the upcoming Netflix original. So who are they? Let's reveal the big mystery!
The central character, Erica,  will be played by Christina Milian. Alongside her, Erica's ex-fiance will be played by Jay Pharoah. And Sinqua Walls will feature as Caleb (Jason's brother).
Other than them, the rest of the cast is also very talented. They include Alexander Hodge, Karen Obilom, Jeryl Prescott, T.J. Power, and others.
Christina played Gabrielle in a Netflix original, "Falling In Love " and after that film, this is her major project. However, her co-actor is not that famous, but we are sure that after this film premiers, he will be equally known!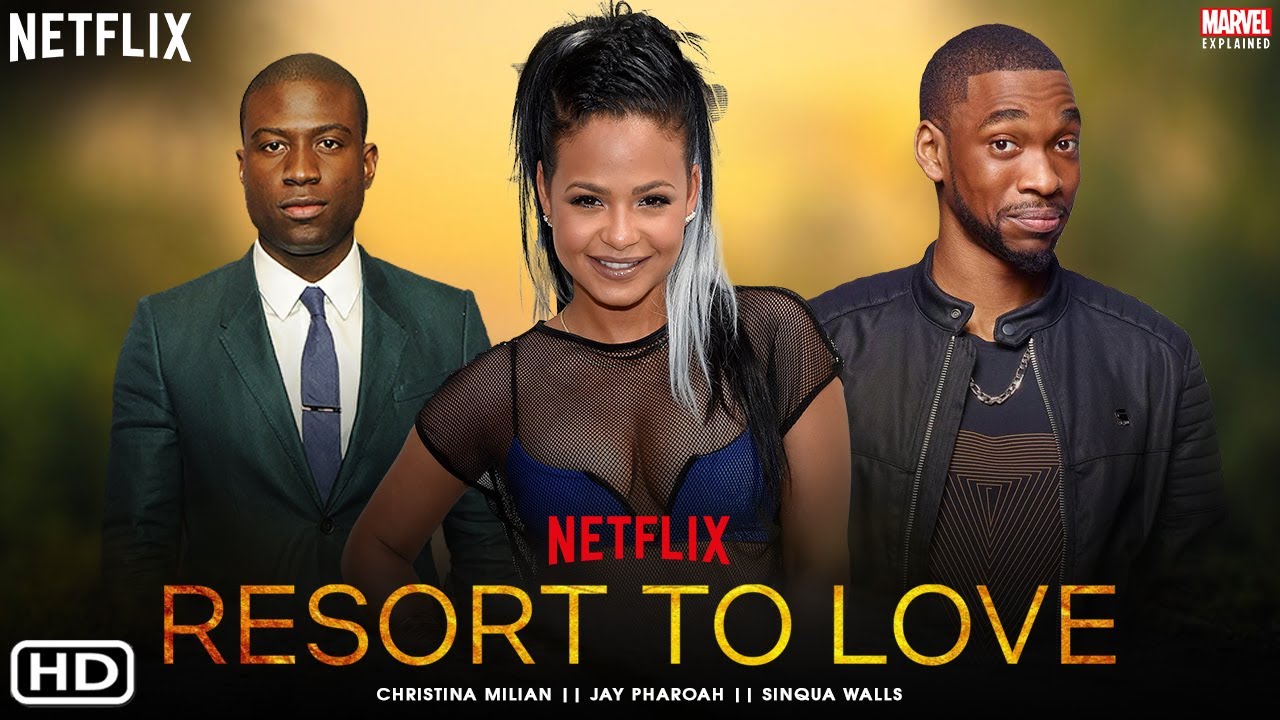 What is the Main Plot?
As mentioned before, the film is a romantic film, but it is also a comedy! And the previous rom-com Netflix films have proved to be a major hit; hence the filmmakers have similar expectations from Resort to Love.
The story is no different from other films in the genre. But there is an interesting plot twist!
The main character is an aspiring singer who is also going through a midlife crisis. In the middle of all this chaos, she gets offered a gig to sing at a wealthy person's wedding. And she immediately agrees.
But after reaching the venue, an expensive Mauritius resort, she discovers that her employer happens to be her ex-fiance (Jason). We do not know if Jason did this on purpose or this was fate trying to reconnect them!
Both begin to realize that they still have feelings left for each other. And as the film progresses, they get closer. Erica makes sure that Jason's to-be-wife does not have any idea of their past relationship.
But there is one person who knows about everything going on between the two ex-lovers. And he is Jason's brother, Caleb. He is hell-bent on trying to prevent his brother from falling in love with Erica because he believes that both are toxic for each other and are not meant to be!
But will he succeed in keeping them apart? Well, this is a mystery which you can only solve by watching the film. Fans are worried whether Erica and Jason will get their happy ending. But in our opinion, the film is a romantic comedy which means that both will get their happy ending, but it is not ensured whether they'll get it together or separately.
This is the major well-crafted plot twist!
Where Can I Watch the Trailer of 'Resort To Love"?
About 2 weeks ago, Netflix released the official trailer for Resort to Love. The 2 minutes and 19 seconds long trailer will give you an overview of the film, but it will also leave you restless to watch the movie immediately!

However, there are still some days left for the film's premiere. In the meantime, you can binge-watch the Dead to me series, both available on Netflix. Read about its threequel "Dead to me Season 3" here!