Dreamworks Animation is back with another exciting project! Any guesses? Yes, you are right. The new project is Madagascar: A Little Wild Season 4.
Johanna Stein and Dana Starfield executively produce the new installment. Moreover, the new batch of 6 episodes is going to be one fun ride! The anthropomorphic animals are back with a new adventurous story about their life. But when will we get to see them?
Let's find out!
Madagascar: A Little Wild Season 4 Release Date
The 4th installment will release on 6th august exclusively on Hulu and Peacock. The upcoming season will consist of a total of 6 episodes.
Who is in the cast of Madagascar: A Little Wild's 4
th
season?
The main protagonists will reprise their old respective roles. And the old voice actors will mimic them. The voice cast includes:
Tucker Chandler as Alex (a lion cub)

Amir O'Neil as Marty (a Zebra foal)

Shaylin Becton as Gloria (a Hippopotamus calf)

Luke Lowe as Melman (a Giraffe calf)

Jasmine Gatewood as Kate

Eric Peterson as AntNey

An adult pigeon who is friends with the Zoosters!
Up till now, these are all the confirmed characters of the season. However, we are expecting some guest appearances too!
Also Read: Daredevil Season 4 is finally coming to screens.
Madagascar's franchise welcomes a non-binary character!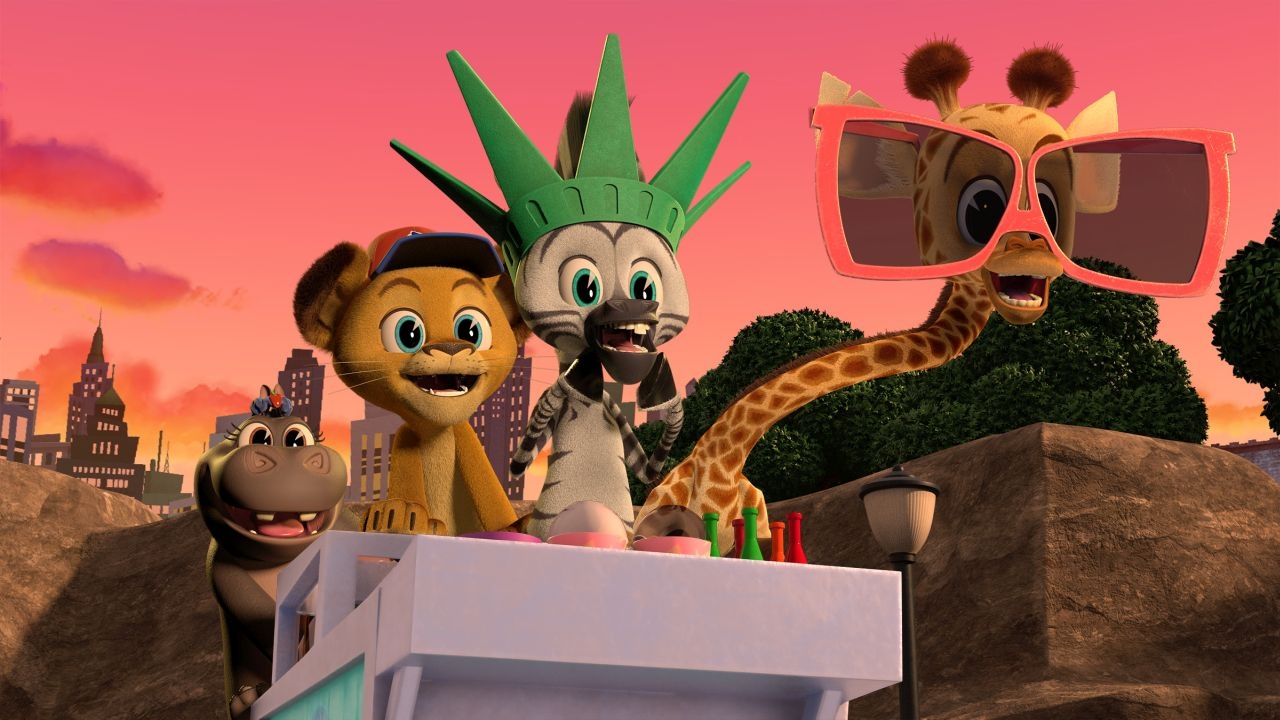 In the third installment Ezra Menas, a non-binary actor, played the role of Odee the Okapi, who also belongs to the same gender spectrum.
The show got a lot of attention for this step! It was seen as a big step in trying to make the world safe for all genders and for kids to learn about something so crucial from a young age.
However, we are not sure whether Odee will return for the 4th installment or not. There might be some other replacements for Odee, but we will surely miss zir!
What is the storyline for Madagascar: In The Wild's 4
th
season?
The story revolves around many friends who explore different aspects of their lives in each exciting episode.
They might seem small in size, but they have big goals which they want to achieve in the gigantic city of New York. This season you will get to see a new talented hermit crab who happens to have stage fright.
The 3D figures are coming in just a few weeks to rule the screens! So, are you ready?
Where can I watch the trailer for Madagascar: A Little Wild Season 4?
Dreamworks Animation page has the official trailer for the upcoming season. So, watch it before you miss out!
That was all you needed to know about the new season of Madagascar. Please keep checking the site regularly for more updates, as we keep this page up to date.